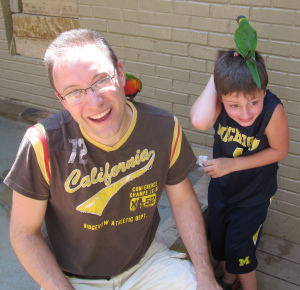 Today is a very special day: we celebrate our oldest sons eighth birthday. I've had the privilege of being his daddy for four and a half years now. (For the story of how I met Bradley and his mom, read this post.)
A new tradition I'm starting this year is writing my son a letter of encouragement and reading it to him on his birthday.  My plan is to collect these letters in a scrapbook that I can give to him later in life. In these letters I plan to include favorite memories, affirming words, and a personal challenge for him to follow Christ with his whole heart.
If you would like to read this years letter to Bradley, you can view it here.
Happy eighth birthday Bradley! Mommy and Daddy are so proud of you.