"Mom, is that person a Christian?"
Around seven or eight years of age, each of my kids has gone through a stage where this question frequently crosses their lips.
From the professional athlete to the grocery clerk to the woman holding the cardboard sign on the street corner—no one is exempt from the speculation.
It seems the inquiry comes from my kids' growing awareness of what "being a Christian" entails, and from an understanding that some people will receive Christ, others will reject Him, and still others haven't yet had an opportunity to do either one, having never heard a clear presentation of the gospel.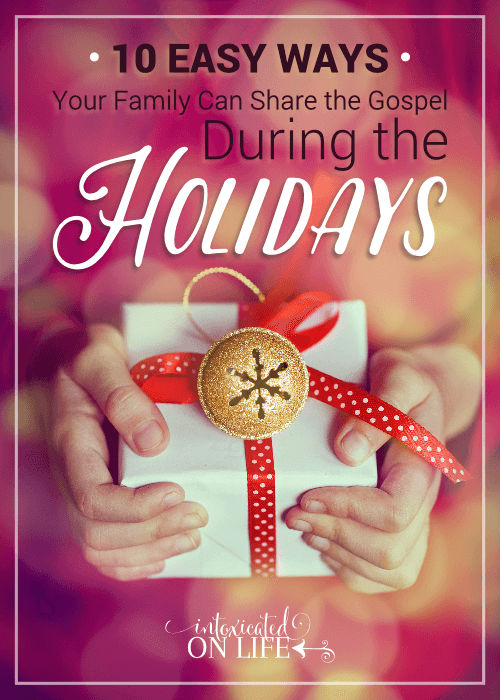 It's not uncommon for young children to exhibit a natural bent toward evangelism, combining tender compassion with a bold frankness that tends to wane with age, at least where matters of faith are concerned.
So how can Christian parents provide opportunities for eager (and even not-so-eager) kids to spread the gospel?
The Christmas Advantage
It turns out that the holiday season is a fantastic time for families to share their faith, as people are naturally more open to spiritual matters for many reasons.
For some, the holidays provoke a sense of nostalgia as they remember earlier days of attending church with loved ones or listening to Christmas carols while decorating the tree.
The prevailing aura of holiday cheer keeps people pretty jolly and willing to entertain conversations they wouldn't otherwise have the patience for.
Cultural acceptance of nativity scenes on display and Christ-centered carols on secular radio means many people are already thinking about matters of faith more than they usually would.
Many people experience loneliness at this time of year, which can prompt a desire for a relationship with a faith community, and more importantly, with their Creator.
Here are some ways to make the most of opportunities presented by the Christmas season. While some of these ideas are sufficient as a single act, others will be most beneficial in the context of a broader relationship.
10 Ways to Share Your Faith During the Holidays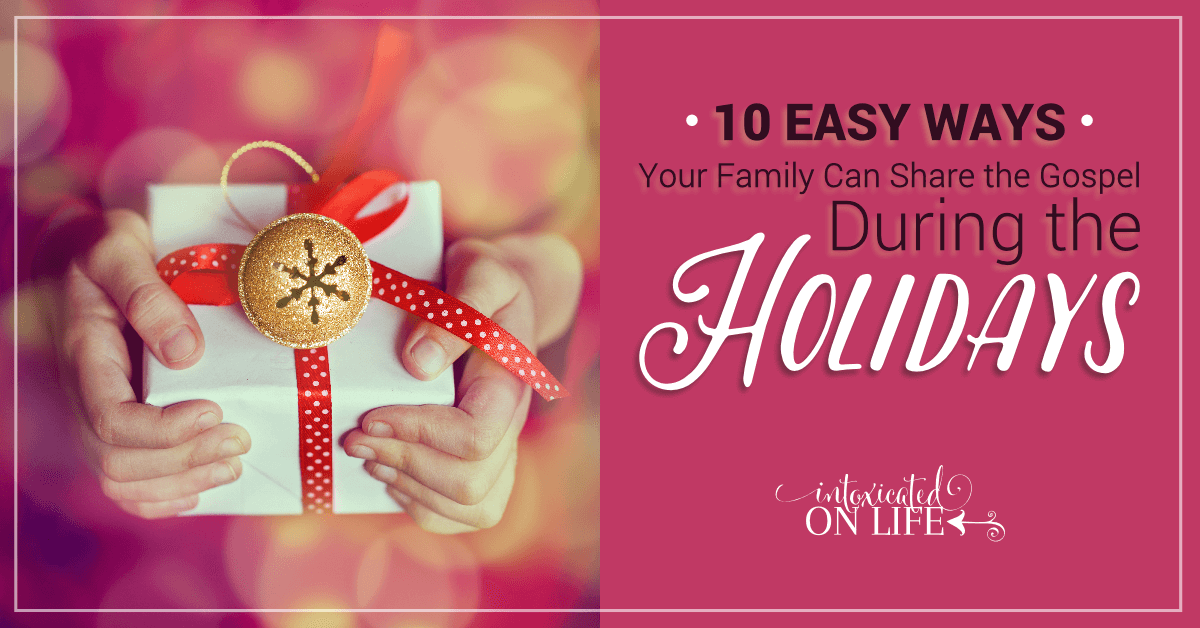 1. Hand deliver invitations to church events. People who wouldn't set foot in a regular church service are often eager to attend concerts, plays, and other special activities, especially at Christmastime.
2. Carry out random acts of kindness, including a gospel tract whenever possible. Here are some ideas to get you started.
3. Contact a local college or university campus ministry to inquire about hosting an international student over the holidays. The vast majority of these young people can't travel home over the extended winter break, and they are particularly curious about American traditions, and even the Christian faith.
4. Give a gift to your neighbors. Nurture these relationships by demonstrating your love in a tangible way. Include a gospel tract or an invitation to a church activity if appropriate.
5. Go Christmas caroling. Grab some family friends and enjoy a night of fun and ministry together.
6. Enclose a gospel tract or pocket New Testament with your gift for the local toy drive. Many Christian families make a point of giving generously to those in need during the Christmas season. Get creative about how to add an evangelistic element, as well.
7. Visit a nursing home. It's been my family's experience that residents of rehab/extended care facilities are particularly excited to spend time with children. Many of these residents enjoy families who will sing with them, read them the Christmas story, or share a personal testimony of God's goodness.
8. Invite neighbors or coworkers into your home. The holidays are a great time for relationship-building. Allow others to see Christ's love at work in your family, and in the way you embrace those outside your family, as well.
9. Send Bibles to nations with restricted access. The Voice of the Martyrs funds the printing and smuggling of Bibles into hard-to-reach countries.
10. Send Christmas cards or care packages to military servicemen and women. Here are some resources to help you with that.
By combining intentionality and creativity, your family can demonstrate God's love for people this Christmas, while planting gospel seeds in the process.
It's your turn now! How does your family share the gospel during the holiday season?