Often, when parents are selecting Bible passages for kids to memorize, they focus on specific passages that address behavior. While this is important, it can often feed a child's natural inclination to focus entirely on their own good works. This is why it is fundamental for parents to instill in their children an understanding of the gospel which focuses not on our own works but the works and mercy of Christ.
Here are 5 passages that give kids a concise summary of the gospel, giving you, the parent, room to explain and fill in the details.
2 Short Passages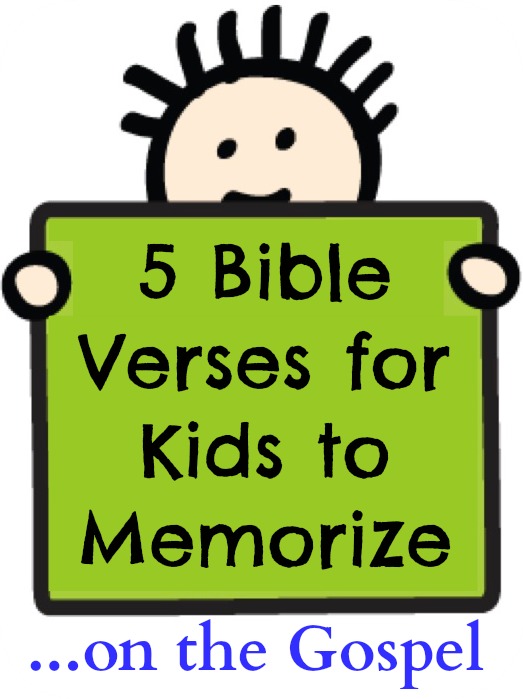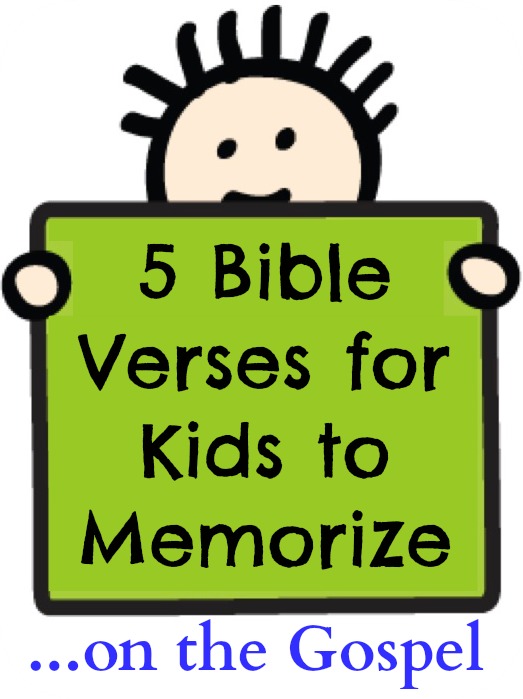 If you're looking for a one-verse-says-it-all passage, these two are very concise. You can even use pictures to show the meaning of the text. This is a way to not only present the gospel to your children, but a simple method they can use to share the gospel with others.
Romans 6:23
"For the wages of sin is death, but the free gift of God is eternal life in Christ Jesus our Lord."

1 Peter 3:18
"For Christ also suffered once for sins, the righteous for the unrighteous, that he might bring us to God, being put to death in the flesh but made alive in the spirit."
3 Longer Passages
1 Corinthians 15:3-8
These verses are an ancient "creed" passed on to Paul that he is passing on to others. It covers the important gospel events of Christ's death, burial, resurrection, and appearances. It mentions Christ death being "for our sins." It also has a lot of apologetic value, focusing on the eye-witness accounts and the fulfillment of prophecy.
Acts 10:34-43
This is the first sermon preached by the apostle Peter to an all-Gentile audience. It is an excellent and short summary of the story of Christ's ministry, focusing on His supernatural power, death by crucifixion, and resurrection. It also emphasizes his return to judge the world. It issues a great promise at the end: "everyone who believes in him receives forgiveness of sins through his name." These verses also have a lot of apologetic value, focusing on the public ministry of Christ as an historic fact and Christ's merciful character.
Romans 3:21-26
These verses are considered by many to be "the heart of the heart of the gospel." It emphasizes the universality of sin ("all have sinned and fall short of the glory of God") and the free gift of grace through Christ. It emphasizes how this redemption was accomplished when God put forward Christ as "a propitiation by his blood." The cross is a demonstration of God's justice: by bringing wrath down upon His own Son, He demonstrates that He never overlooks an offense, but imputes those offenses to His Son. It speaks of the "righteousness of God" imparted to those who have faith.
Memory Cards
Download and print the cards on cardstock:
Insert these cards into a memory box to help your kids move these passages from their short-term to their long-term memories. (Learn more about how to use a memory box.)