When you are trying to avoid processed foods and keep your family health, snacks that travel well are hard to come by. But the apple is a healthy snack that travels well—it's easy to eat on the go. In fact, it may have even more health benefits than you realize!
Here are some things, you need to know about those round red (or green) globes in your refrigerator produce drawer.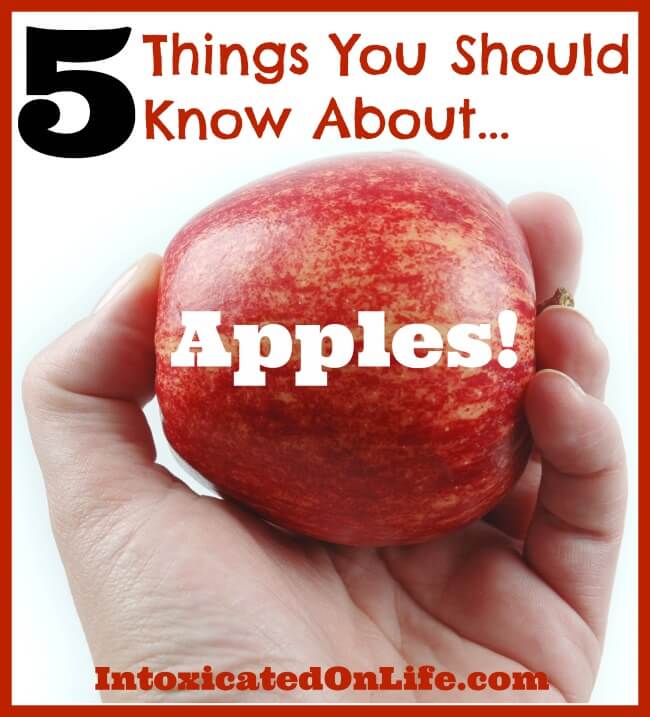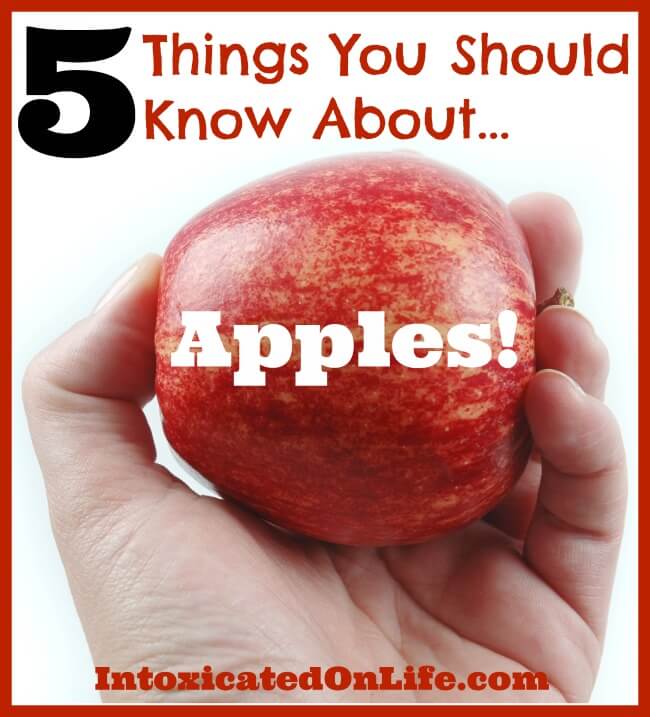 1. Apples Boost Your Immune System
What mama does not want immune-boosting foods in her pantry? Do you like having 4 kids sick at one time? Nope, me neither. The soluble fibers in apples along with an antioxidant called quercetin will help give your immune system a boost. Lucky for us, it's apple season so hopefully munching on apples and using apples in delectible recipes will help us avoid the sniffles and sneezes that so commonly appear this time of year. 

2. Apples Help Regulate Blood Sugar Levels
Though apples are quite high natural sugars with about 19 grams in one medium apple (eek), they have some properties which actually help regulate blood sugar levels. The polyphenols in apples help prevent spikes in blood sugar. This is done through a number of different complex mechanisms, but one of the primary ways it works is by lessening the number of complex sugars in you blood stream. There is a lot of crazy chemistry behind all of this that you can google if you're interested. It's quite fascinating if you're a science nerd 🙂
3. Apples Can Boost Your Endurance
Are you an athlete? An athlete wanna be? Don't skip your apples! Eating an apple before working out could boost your exercise endurance. Remember the antioxidant quercetin that boosts your immune system? That same antioxidant helps make oxygen more available to the lungs.
4. Apples Nourish Your Skin
Do you want to keep your skin healthy? Of course you do. Apples help nourish your skin. Apples are  high in vitamin C which helps make collagen. Collagen is a protein found abundantly in your skin (or at least it should be). It's important for your skin to produce plenty of collagen because it helps maintain that waterproof barrier.
Copper is another mineral found in apples. Copper is essential because is necessary for the production of melanin, the brown-black pigment that colors your skin. Melanin protects you from the sun's UV rays.
5. Most Apples are Contaminated by Toxic Pesticides
Most fiber and antioxidants in apples are found in the peel, but unfortunately most apples are covered in toxic pesticides. In fact, apples have made the Environmental Working Group's list of the most pesticide laden produce for 3 years in a row now (no, not such a good record to hold).
Hold on, now you're scratching your head, right? This doesn't sound so good. Nope. I didn't say this was a list of 5 good things about apples, just 5 things you need to know about apples.
Even after apples are washed and peeled they still contain harmful pesticides. So, what's a girl who wants to reap the benefits of apples to do?
How to Reap the Benefits of Apples and Avoid the Pesticides
So, if washing apples doesn't work, and peeling the skin isn't much help either how can we decrease exposure to these toxic chemicals? Well, this girl scavenges her parent's apple tree when it's loaded down with apples (apples that haven't been sprayed with harmful pesticides). But during the months that the apple tree isn't dropping apples (which is most of the year), this is one fruit that I make sure I purchase organic. I can't afford to purchase all of my produce organic, but I do spend a little bit extra for organic apples.
Go forth, buy organic apples, and make healthy tasty treats with them!