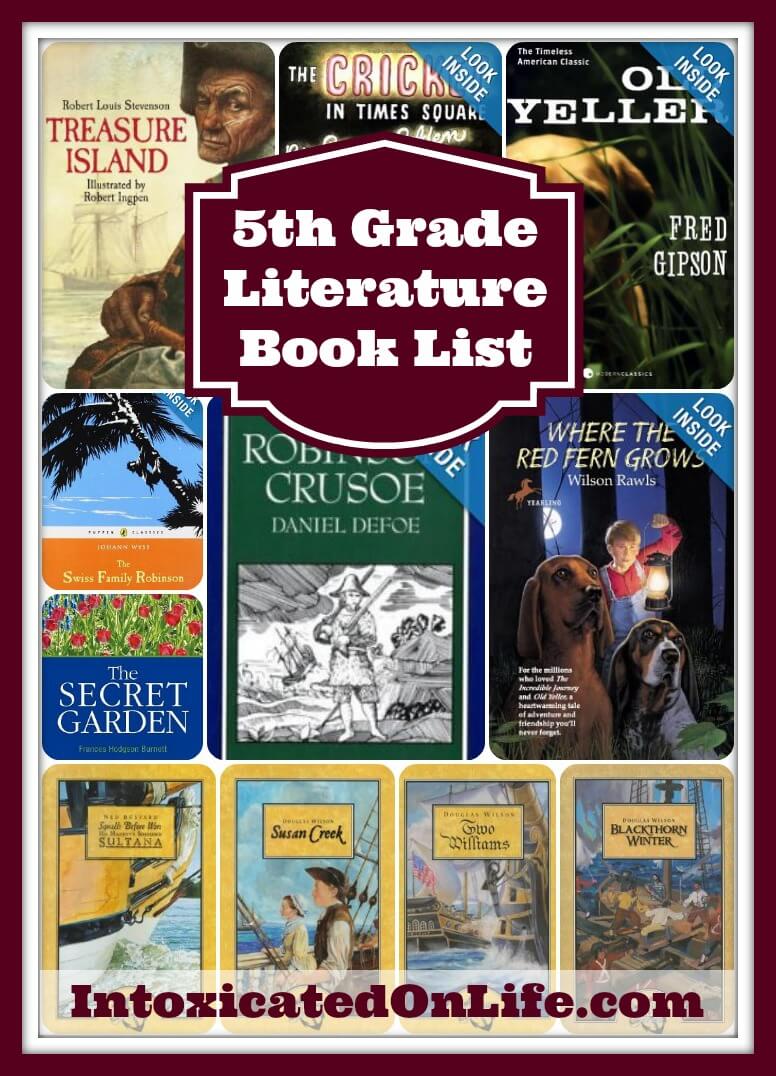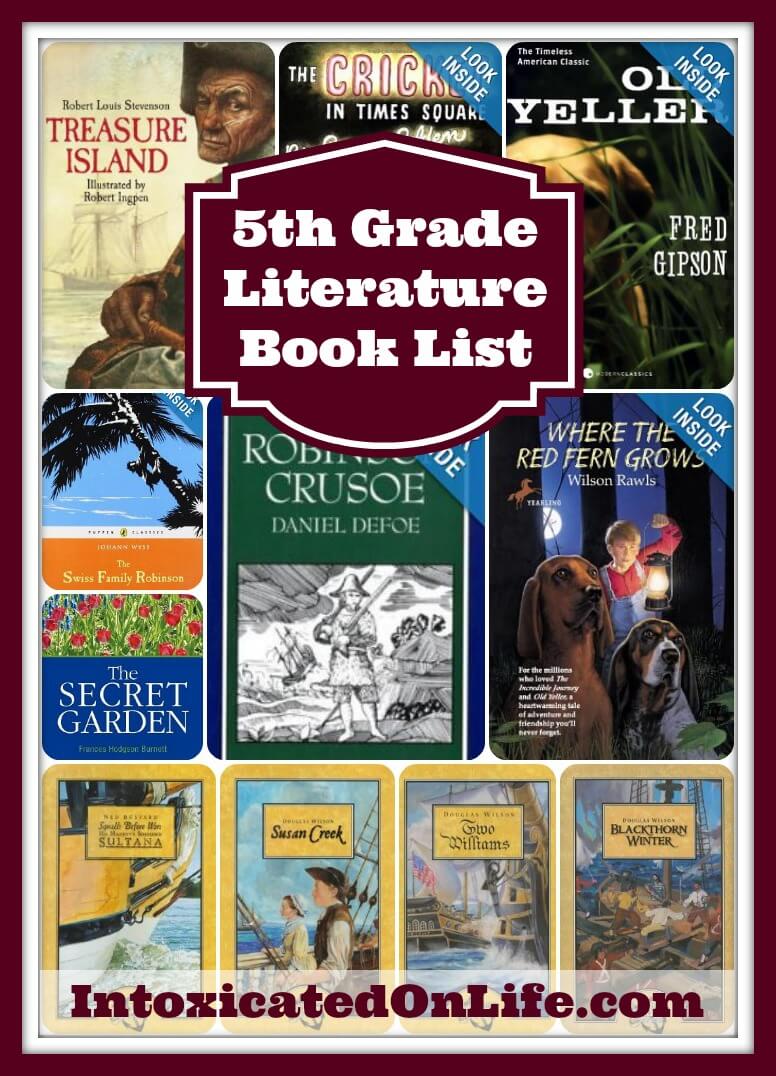 Bradley is 9 years old and age-wise, he's going into 4th grade, but he's been working a year ahead in literature since he began reading at an early age. My 5th grade literature book list is based off of the Veritas Press literature recommendations.
5th Grade Literature Book List
Veritas Press has a huge list of recommended books. It's my understanding that they don't expect all students to read their entire list of books but offer a nice assortment for parents and students to choose from. These are my picks for Bradley this year.
This may look like I've picked a hefty list of books for Bradley to read this year. I have. This doesn't even include the historical fiction that he'll be reading to accompany his history curriculum (I'll be talking about that next week). Last year, I chose what I thought was a good amount for him to read, but he ended up reading through the books more quickly than I assigned them. He whizzed through all of the books I had planned for him to read in the first half of the school year. Obviously, he has learned to love reading and that makes his mama happy 🙂
As always, Vertias Press suggests a fantastic assortment of classic literature options for Bradley. I'm excited for Bradley, and maybe a bit jealous that he will get to read so many fantastic books. I know he'll enjoy reading these books!