I'm constantly amazed by the differences between my kids.
Their personalities, their preferences, their talents, and their tendencies can be as different as night and day.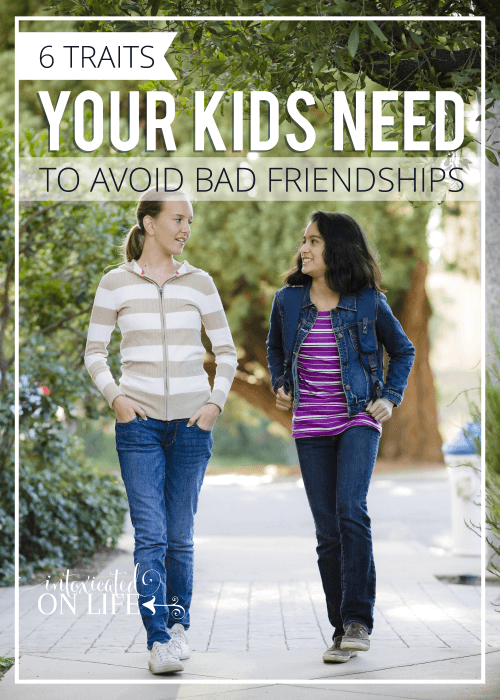 This is certainly true in the realm of friendships.
One or two of my kids have never known a stranger. They happily chat with the grocery clerk, the elderly neighbor they barely know, and even the bigger kid who was downright mean to them yesterday.
On the other hand, one or two of my other kids really do like people (really, they do), but they have a hard time showing it. They are still learning that whacking friends in the head, calling them names, and taking their toys are not behaviors conducive to making friends.
And then one or two of my kids like some people (but not most of them, truth be told) and aren't really convinced that they need friends very much. They tend to be highly sensitive and easily offended, and they are generally unsure about how to make friends or how to be a friend.
Proverbs for Friends
Whether or not friendships come naturally to our kids, it's important for us to teach them about healthy, biblical friendships. This means we need to consider with them what God has to say about friends and help them apply it to how they find good friends and how they become a good friend to others.
The wisdom of Proverbs is a great place to start, offering six principles for good friends.
1. Good friends are a good influence.
"Iron sharpens iron, and one man sharpens another." (Proverbs 27:17)
"Whoever walks with the wise becomes wise, but the companion of fools will suffer harm." (Proverbs 13:20)
Good friends are people with wisdom and integrity. They make good decisions in their own lives, and they influence others to do the same through their counsel and their example.
2. Good friends are loyal.
"A friend loves at all times, and a brother is born for adversity." (Proverbs 17:17)
"Fair weather friends" aren't really friends at all. Good friends will stick with us in good times and bad.
3. Good friends are invested.
"Oil and perfume make the heart glad, and the sweetness of a friend comes from his earnest counsel." (Proverbs 27:9)
If we are being advised by someone in a way that reveals their sincere and intense concern for our well-being, we've found a good friend indeed!
4. Good friends are truthful.
"Faithful are the wounds of a friend; profuse are the kisses of an enemy." (Proverbs 27:6)
While flattery can be appealing, it's often deceptive (Psalm 12:2-3). True friends are always honest, even if that means sharing wise counsel or constructive criticism that's in our best interest, even if we would rather not hear it at the time.
5. Good friends are empathetic.
"Whoever sings songs to a heavy heart is like one who takes off a garment on a cold day, and like vinegar on soda." (Proverbs 25:20)
There are few things more precious than a friend who takes time to understand our heart, who rejoices with us and grieves with us, feeling our joy and our pain as their own and remaining by our side through it all.
6. Good friends are discreet.
"Whoever goes about slandering reveals secrets, but he who is trustworthy in spirit keeps a thing covered." (Proverbs 11:13)
Trust can be difficult to earn and easily broken, but good friends know when to speak and when to remain silent. They can be counted on to never reveal a confidence.
What biblical qualities do you teach your kids about friendship? How do you help them foster healthy friendships with their peers?