Detox is a hot topic these days, isn't it?
As scientific research continues to reveal the mind-blowing amount of toxins in our environment, many people want to do everything within our power to limit those agents that are so harmful to our bodies.
So we detox our homes.
We detox our cleaning supplies.
We detox our bodies.
Our pets.
Our environment.
Even our wardrobes.
(Don't believe me? Google it!)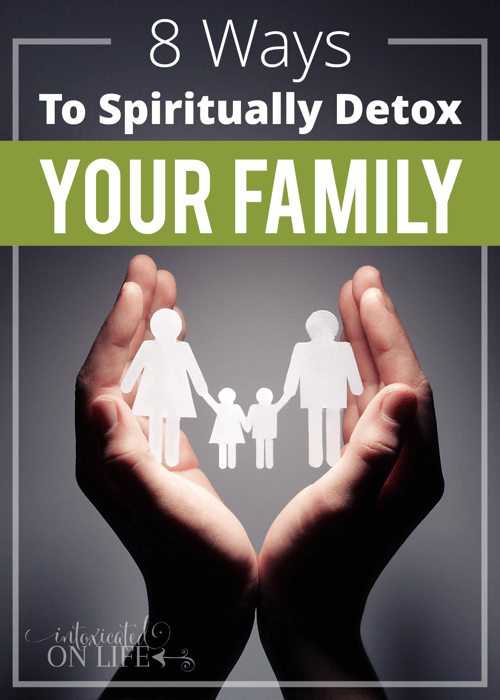 As powerful as physical detox can be, I'm a believer that there's another kind of detox that's at least as critical, and in fact even more so.
Spiritual detox.
As human beings, we are so much more than our bodies, comprised of so much more than the sum of our cells and tissue and organs.
God created man and woman in His own image, and He doesn't even have a body at all.
That leads me to believe that the most important parts of who we are are those same parts we find so easy to neglect.
Our minds. Our hearts. And our souls.
Spiritual Detox for Your Family
Here are 8 steps we can take to spiritually detox our families in this new year.
1. Refocus your family's mission.
God's purpose for Christian families is clear throughout Scripture: He desires godly children, developed through consistent inclusion of Him in our lives. It's important to think about what this looks like for your family.
Ask God how He wants your faith to be fleshed out in your family life. You might even consider writing a family mission statement, or pick up this printable version. Related Scriptures: Malachi 2:15, Deuteronomy 6:4-9
2. Repent of sinful patterns. 
You've probably seen plenty of selfishness in your home. Maybe some complaining. Perhaps some yelling or unkindness or lying. Parents and kids alike are just people, which means by default that we're sinners. 
While behavior modification can improve a parent's sanity, it typically does little to touch the hearts of our kids. Spend some time together with your Bibles and on your knees, confessing family sins to God in prayer, repenting of them and forsaking them.
Claim His promised cleansing, and ask for His help in overcoming habitual sins. Related Scriptures: Romans 3:23, I John 1:9, Titus 2:11-12
3. Realize distractions. 
Going back to your family's mission, prayerfully consider what distracts you from it. Is there something in your life that isn't sinful, but it makes your family's purpose peripheral instead of central? Entertainment, sports, and social activities are just a few examples of distractions that can capture a family's attention.
Willingly surrender these things to God in prayer. Related Scriptures: Philippians 4:8, Philippians 1:9-10
4. Remove negative influences. 
What influences are poisoning the hearts of your family members? Is it a destructive friendship? An unwholesome television program? A worldly musician? An addiction?
Ask the Lord to open your eyes to see these things for what they really are, and formulate a plan for getting rid of them. Related Scriptures: I Corinthians 6:19-20, Psalm 24:3-4
5. Recommit to the truth. 
The Bible is the ultimate source of truth for Christians. How much does your family rely on its words in your daily life? How often do you base your decisions on it? How frequently do you seek it out for answers?
Detoxing your family life leaves a vacuum that will quickly refill with something; be intentional about refilling it with truth. Related Scriptures: Psalm 119
6. Root out lies. 
Once your family grows to learn and love the truth, commonly believed lies become more apparent. Spend some time pondering what untruths and half-truths your family has fallen for, and seek out the corresponding truth in God's Word. Related Scriptures: John 17:17, 3 John 1:3-4
7. Refine your speech. 
Are the words spoken in your home always gracious? Kind? Necessary? Helpful? Confess any sinful speech to God and to your family members who have been affected by it. Lead by example, and encourage your children to evaluate and refine their speech, as well. Related Scriptures: Colossians 4:6, Ephesians 4:29
8. Rediscover thankfulness. 
We teach our kids from their earliest years that a right response is, "Thank you." But it's easy to overlook how important it is to have a thankful heart in all circumstances. Developing a spirit of thankfulness is a key aspect of overcoming envy, complaining, selfishness, and several other sinful patterns. Gratitude is also fertile ground for building relationships between family members. Related Scriptures: I Thessalonians 5:18, Psalm 100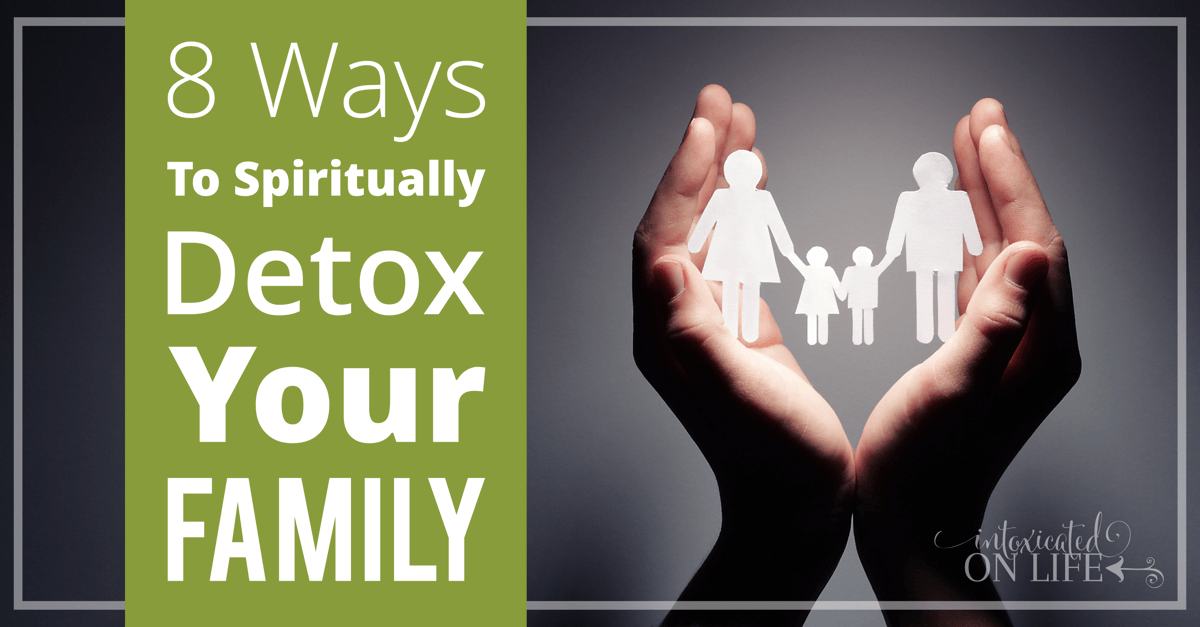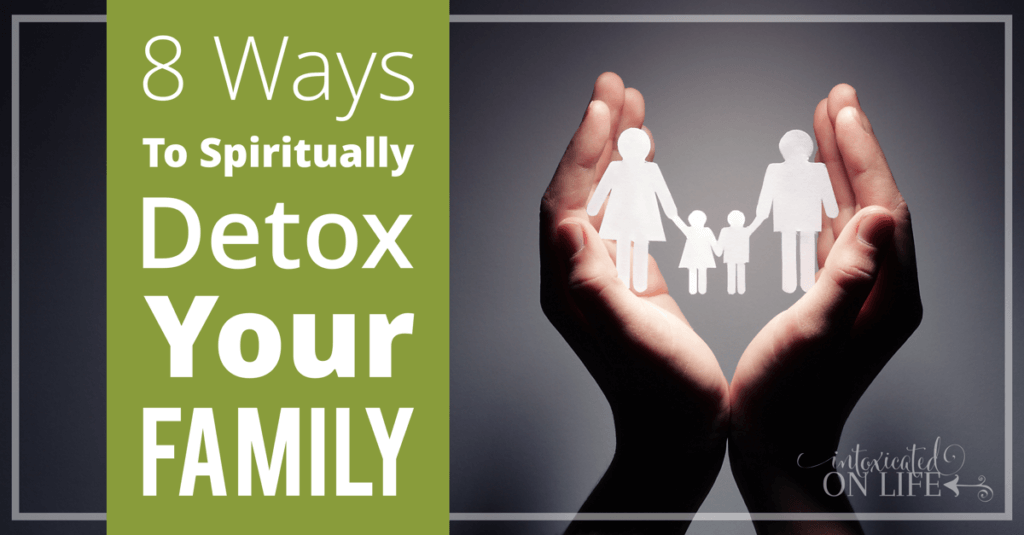 Dear Heavenly Father, please give us a vision for Your design and Your purpose for our families, and grant us the grace to fulfill them, that You might be glorified. Amen.