Twins! The word evokes a sense of excitement in some…and a sense of fear in others. I was in the latter camp when, at 10 weeks along, I found out we were having not one, but two babies. I had never in my lifetime dreamt that I would have twins, and with two older boys already, I was overwhelmed at the thought!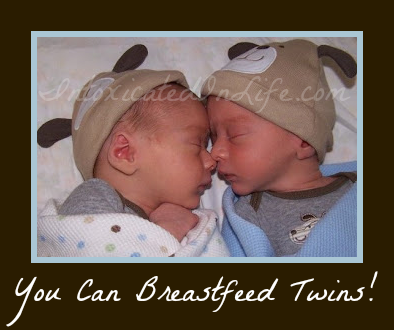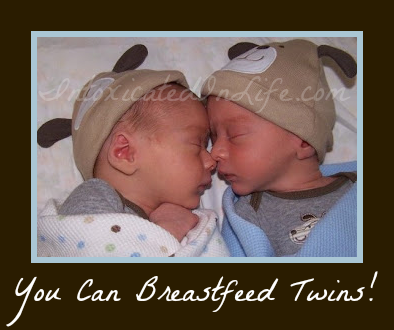 After announcing to the world that we were having twins, then came the repeated commentary. "Congratulations" was not always the typical response. We often heard comments that were, well, less than optimistic about the situation. "Better you than me!" "Wow, you'll sure have your hands full." We even heard, "I'm so sorry, that is going to be so difficult for you." Then, as my due date approached I began to get questions and comments regarding breastfeeding.
Read the rest of this post with tips on how to breastfeed twins at We're Parents!?