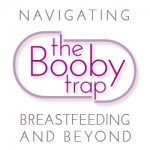 Are you a breastfeeding mom or a soon to be breastfeeding mom? This series is for you! I'm so excited to be bringing you 40 posts from 25 amazing bloggers and authors. We have a wide range of topics: breastfeeding advice for new moms, breastfeeding in the NICU, treating thrush and mastitis naturally, breastfeeding multiples, breastfeeding in public, weaning, and many many more subjects.
Our series will begin 3 weeks from today, February 1, 2013.  I hope you'll join us for tips, advice, and educational articles from some wonderful some wonderful guest authors on how to "Navigate the Booby Trap!" 
Introducing our authors!