I've been thinking a lot lately about aromatherapy certification.
In our last Skeptic's Guide to Essential Oils post, we evaluated some of the current leading authorities in essential oils, namely the so-called "experts" and the essential oils MLM companies.
Today we're taking a closer look at the truth about aromatherapy certification.
Learn more about my favorite essential oils in this post.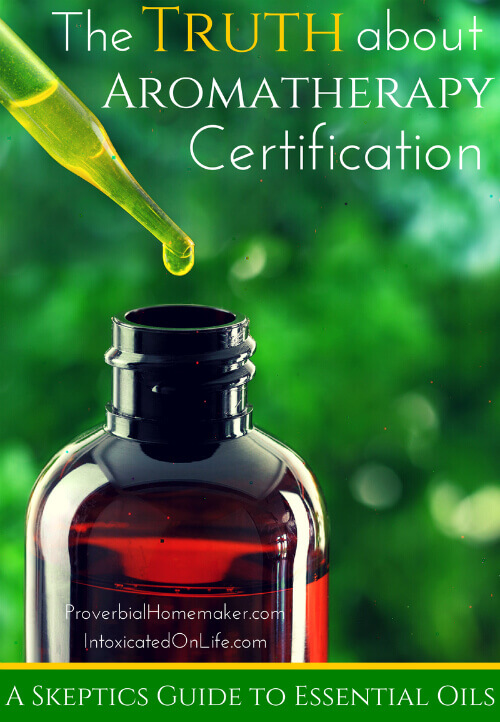 As I pointed out last time, every blog post and article seems to advise the reader to consult a certified aromatherapist, especially when speaking to essential oils safety.
Why do they do that? Is it because these certified aromatherapists have an advanced education that qualifies them to guide the average consumer through the jungle of essential oils information? Is it necessary to have aromatherapy certification?
*** Update: It's been over a year since this was originally written and my tune has changed. I still believe experience is important and always recommend doing your own research before following someone's recommendations. However, aromatherapy education can bring much balance and value for new and experienced essential oils users alike. Read on for more details. ***
"Consult a Certified Aromatherapist"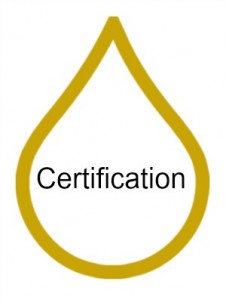 I decided to follow the advice of all those articles and find some local aromatherapists. My main question for those with aromatherapy certification was this: what makes you an expert in this field? Once they answered that, I'd ask questions about safety, ingestion, etc.
I looked online, made inquiries through natural practitioners, asked my friends, and pursued several other avenues including education organizations. I was searching for certified aromatherapists who were not associated with MLMs or any other company in particular so that I could get an objective perspective, ideally someone locally.
I never really found what I was looking for. Several friendly aromatherapists came forward to chat with me about essential oils, but I did not find any kind of advanced training or new information in what they were telling me.
A Perspective on Aromatherapy Certification
After further digging, I found that people can get aromatherapy certification through different organizations. Often they do this as an add on to their positions as masseuse, naturopath, etc. They may also get their training through essential oils companies for purposes of personal use or, presumably, to help them sell product. There are some folks, however, who have a passion for natural living and want to grow in this area, as well as be a help and service to others.
People can earn aromatherapy certification in brick and mortar schools such as the American College of Healthcare Sciences in Oregon, or organizations where you can do online training such as The Aromahead Institute School of Essential Oils Studies. There are others, but those two seem to be popular and reputable.
An organization considered by many to be the top dog is the National Association for Holistic Aromatherapy (NAHA). Aromatherapists can apply to become a member of the NAHA if they pass their qualifications. Academic institutions can apply to be "approved" by the NAHA as well.
Often times people will see someone's certification or reference to the NAHA and take that as a guarantee that their experience is vast and their recommendation is gold. As valuable as training can be, I would caution you to do your research anyway before following a recommendation. I found several  articles (like this one from the University of Minnesota) stressing that entry-level training does not surpass extensive, hands-on experience.
Bottom Line on Certified Aromatherapists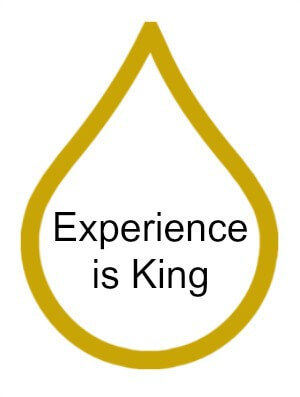 Learning and becoming educated in essential oils is a good thing, but I would suggest finding out what training a self-proclaimed certified aromatherapist actually received. I'm finding that some people claim or imply expert status when it's not warranted, and I find that dangerous.
I think that it's also important to note that there is no equivalent of a formally educated health professional in the essential oils industry. There is nothing similar to a doctor or medical professional in terms of hours or extent of training. That seems to be a possible misconception by consumers and not necessarily a view promoted by certified aromatherapists. I'm sure that if such a program did exists, many would enroll.
Bottom line: would you rather take advice and direction from someone whose sole claim to authority is a 200-ish hour certification program taken online (roughly half the hours required for associates degrees in other fields)? Or would you rather be guided by common sense and the advice of those with extensive experience?
I used to say I'd pick the latter. Nowadays, I'd say both are important. Someone relatively new in essential oils (1-3 years) would gain much by enrolling in an aromatherapy class, especially if they were planning on giving any kind of advice or recommendations to others. That's why I'm taking one. But as with many such things, ongoing education and careful handling of essential oils is important as well. Finding a certified aromatherapists with years of experience and a passion for growing in knowledge is ideal!
How do You Find Someone with Extensive Experience?
If you dig around in the essential oils world long enough and intentionally push away the "fluff," you'll eventually come across those that have the training and experience you're looking for. After a few years, I now know several reliable aromatherapists. But it did take a while and some persistent looking.
One suggestion is to ask around and see if those you know in the essential oils field can recommend a certified aromatherapist. Many organizations like those listed above have have alumni lists and some of those can be contacted via email. I do wish it was easier to find an aromatherapist, but most of the sites and databases I've found seem to be a little sparse or outdated. Let me know if you find something that is better for this task!
What About the Safety Issues?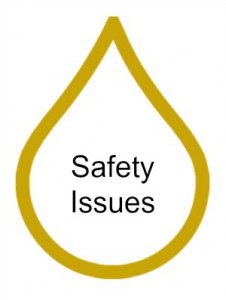 One of the biggest questions we have when it comes to essential oils is safety, right? Which oils, how much, what dilution rates, etc.
Well, as you can imagine I've been digging deeper into that as well and have come to what I believe is a reasonably educated stance on the issue. That's what you can expect for the next post of the Skeptic's Guide to Essential Oils.
Interested in essential oils? Let's talk! Click here to learn more about essential oils and how to find good-quality oils for your family.
Read more about Essential Oils:
Free Download: Mom's Essential Oil Cheat Sheet
Would you like a resource to help you learn to use essential oils with your family? Download this free 3-page printable:
Basic guidelines for using essential oils around kids
A list of safe, kid-friendly oils essential oils
Helpful essential oil recipes
Click the link or image below to download the 3-page Mom's Essential Oil Cheat Sheet. I'll follow it up with more resources and free printables to help you on your essential oil journey. Grab your copy now!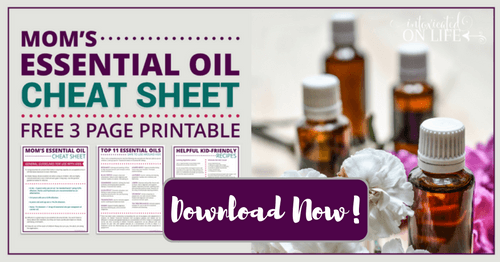 *FDA disclaimer: "These statements have not been evaluated by the Food and Drug Administration. This product is not intended to diagnose, treat, cure, or prevent disease."