This is my skeptic's guide to essential oils, with a focus on how essential oils work.
I'm a skeptical person by nature. I'm sure I'm not alone when I say that I have had trouble getting on board with the use of essential oils. There is so much conflicting information and a variety of opinions on essential oils; how do I possibly navigate them all?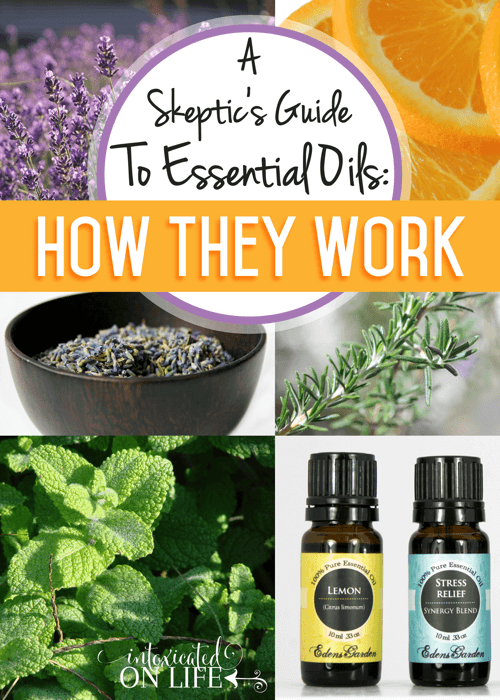 Here's what I really want to know about essential oils:
Are they really effective?
How do they work?
Are they just a fad or a scam?
Why haven't more studies been done on them?
What about the safety issues?
How do I resolve the conflicting information on purity and application?
Bottom line: I am interested in my family's health, and I like the idea of doing so more naturally, but I don't want to waste my time or money. 
A Skeptic's Guide to Essential Oils
The Journey Begins
My first real exposure to essential oils was through my cousin. She generously gave me a little pack of essential oils to try out and some information to get me started. When I finally got around to it, I had a big win when I applied lavender and melaleuca for some ear discomfort I had. It was gone so quickly! I was convinced to at least give essential oils a shot, but I had a lot of questions and reservations to address first.
Join me on my journey as I dive into the world of essential oils and document the ride. I won't have all the answers, but you'll get an honest take on the issues. My goal is not expert knowledge, but to become informed enough to decide whether or not essential oils are a reasonable long-term health and wellness practice in our home.
Please note that I do my research as best I can with the time and resources I have. I also try to weigh a variety of  sources, which are listed at the end of this post. What follows is the information I find most reliable and useful to me thus far.
So, take a grain of salt and let's get started with my guide to essential oils!
A Guide to Essential Oils: What are Essential Oils?
Essential oils are extracted from plants using a variety of methods, usually with distillation or expression. An essential oil has the "essential" aromatic and chemical properties of that plant.
A Guide to Essential Oils: How Do Essential Oils Work?
There is not a great amount of rigorous modern academic research or clinical studies on the function and effects of essential oils. Most clinical studies have to do with topical application or the effect of aroma on moods in ill patients. What follows is certainly not a complete description of how essential oils work. However, I am able to piece together information that is helpful to me.
Essential oils are made up of minute molecules that are very easily absorbed. Each oil has a unique chemical composition of terpenes, esters, oxides, alcohols, phenols, ketones, and aldehydes. These components interact with bodily systems, and depending on the essential oil support various systems of the body.
Some argue that there is more to essential oils than just their chemical composition—that the integrity and handling of the oil also has an impact on it's effectiveness. I have not yet looked into this claim. .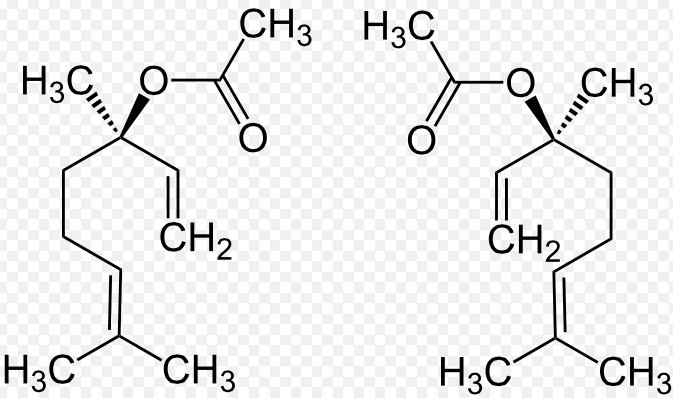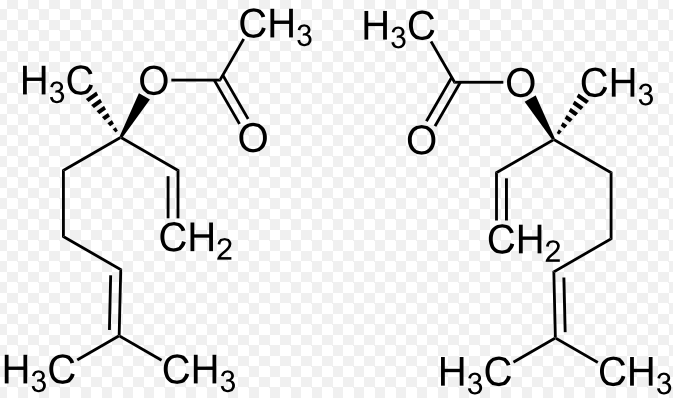 Example: Lavender essential oil has 40% linalyl acetate (pictured above), which is an ester. Spend some time researching the properties of linalyl acetate and you'll see that it makes sense to take advantage of these properties by using lavender essential oils for occasional sleeplessness and seasonal or environmental threats. (unfortunately I can't talk about those properties publicly due to FDA regulations on what we are allowed to say regarding essential oils)
Aroma. When you smell an essential oil, cilia and receptor cells in the olfactory organ receive the aroma and send signals to the limbic system of the brain, which is the center of memory and emotion. It also is connected to areas of the brain that control blood pressure, heart rate, breathing, hormone balance, and more.
Absorption. When essential oils are absorbed through the skin or lungs, they enter fluids and are distributed throughout the body, where their chemical constituents can interact with other bodily systems.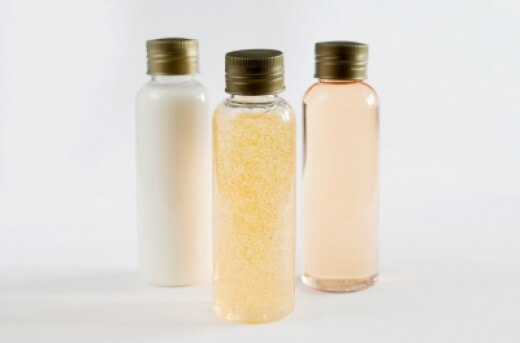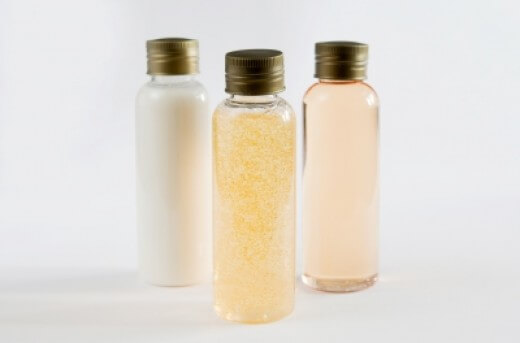 A Guide to Essential Oils: How Are Essential Oils Used
Essential oils are used by topical application, inhalation, or ingestion. How an essential oil should be used depends on the goal of use, the properties of the oil, and safety concerns. Depending on the desired effect of the oil, people will often use a combination of delivery methods.
Safety Issues. With all of these applications, it's important to research into proper use for each essential oil, especially for children and pregnant and nursing mothers.
Topical Application. Essential oils can be applied to the skin, which is somewhat permeable, to be absorbed into the blood stream. Some areas of skin (under arms, head, palms, soles of feet, etc.) are more permeable than others. Warming or massaging the skin may also increase absorbency.
Essential oils are most often applied to the skin along with a carrier oil such as coconut or olive oil, or as an ingredient in lotions and other beauty products. Some essential oils can be applied to the skin neat (alone without a carrier oil), although there seems to be some debate about the wisdom of that practice.
Inhalation. When essential oils are inhaled, droplets of the oil are absorbed by the lungs. They can be inhaled by diffusing them in a special essential oil diffuser, a scent pod, humidifier, in a boiling pot of water, or simply by smelling the bottle of oil. The effectiveness of each of these delivery methods varies. An essential oil diffuser is expensive but seems to be the best method of inhalation.
Ingestion. This is also a debated use of essential oils. Some argue that they should never be ingested while others ingest them all the time. The most balanced approach I have seen on this issue is to err on the side of caution, but that moderate and careful use after much research can be helpful.
A Guide to Essential Oils: How Much Does Quality Matter?
The quality of the oils used will impact their function and potency. Quality is indicated by how pure the oils are (if they are adulterated), grade (usually determined by processing method) and integrity (natural and from a single plant species).
None of these factors are defined or regulated by a governing institution. In other words, if you see a purity/quality claim by a company, they get to define what that actually means and are not held accountable to an external standard. However, quality will have a big impact on how much you pay and who you buy your oils from. I want to give this aspect the time it deserves and will cover that in an upcoming post, so stay tuned!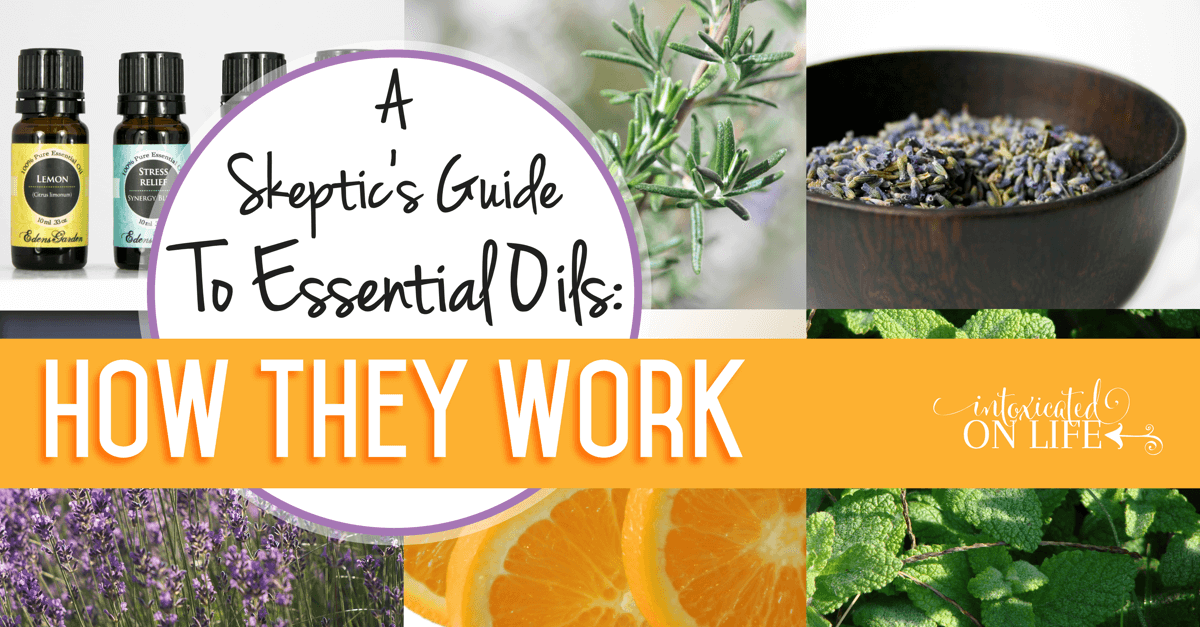 A Guide to Essential Oils: Are Essential Oils Really Effective?
I hope my skeptic's guide to essential oils was helpful for you.
In all my reading and researching, there are many opinions and some of them are opposite extremes. There are camps that claim essential oils fix everything under the sun and could replace conventional care for all physical and mental health issues. Other camps dismiss the entire idea as a scam perpetuated by the ill-informed or by opportunists that are duping the masses.
Who is right? I think a grain of salt is in order no matter what your reading or who you're listening to. There are probably some success stories that are no more than placebo effect. I also don't really buy into the "life force" properties many ascribe to essential oils. *dodges rotten tomatoes*.
However, I do find it hard to dismiss the long history of essential oil use and the many groups and individuals who really believe in their effectiveness. Not to mention the information I learned above about their influences on the body.
As for me, I've been convinced enough by my limited experience, the experiences of real-life people I deem reasonable and intelligent, and the research I've done so far, to take the plunge and make a good go of essential oil use in our home.
Want to learn more about how to use essential oils? I made this HomeAid video guide, which is designed with YOU in mind. Enjoy!
Interested in essential oils? Let's talk! Click here to learn more about essential oils and how to find good-quality oils for your family.
Further Reading on Essential Oils:
---
Use Essential Oils Safely and Confidently with Your Family
Would you like a resource to help you learn to use essential oils with your family? Download this free 3-page printable:
Basic guidelines for using essential oils around kids
A list of safe, kid-friendly oils essential oils
Helpful essential oil recipes
Click the link or image below to download the 3-page Mom's Essential Oil Cheat Sheet. I'll follow it up with more resources and free printables to help you on your essential oil journey. Grab your copy now!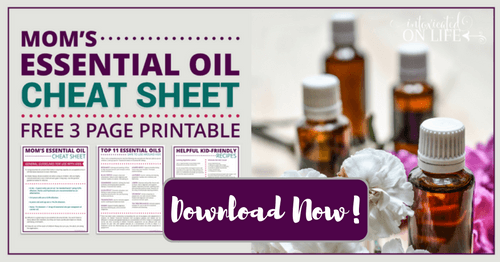 ---
*FDA disclaimer: "These statements have not been evaluated by the Food and Drug Administration. This product is not intended to diagnose, treat, cure, or prevent disease."