What are essential oils and how do they work? If you're like me, when you first heard of "essential oils" you might have thought it all sounded like hippie voodoo. I never thought years later my mind would change. That's where this article — A Skeptics Guide to Essential Oils: How they work — comes in.
I'm a skeptical person by nature. I know I'm not alone when I say that I have had trouble getting on board with the use of essential oils. There is so much conflicting information and a variety of opinions on essential oils. How can you possibly navigate it all?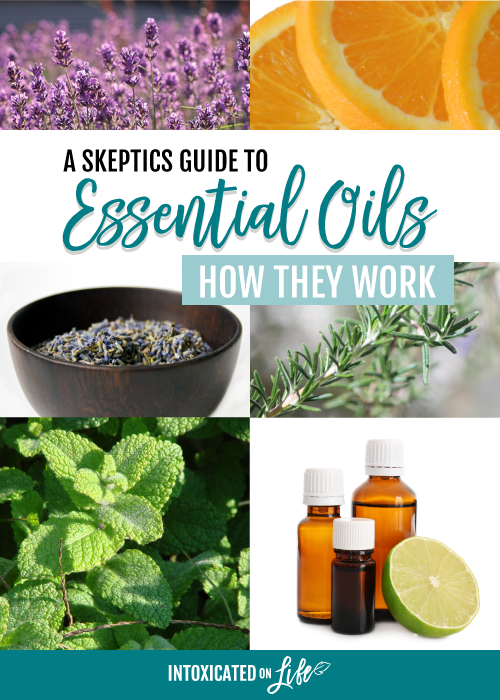 Here's what I really want to know about essential oils:
Are they really effective?
How do they work?
Are they just a fad or a scam?
What about the safety issues?
How do I resolve the conflicting information on purity and application?
Bottom line: I am interested in my family's health, and I like the idea of doing more naturally, but I don't want to waste my time or my money.
A Skeptic's Guide to Essential Oils: The Journey Begins
When I first heard of essential oils, I scoffed at the use of them because I really didn't understand them. (Now, I get to eat those words. I love using oils around my home and to support my family's health.)
My first real exposure to essential oils came after a doctor (a real MD) recommended I get a bottle of oils (you can read more about that story here). If a doctor was recommending oils, there must be something to all the fanfare, right? Well, I was convinced to at least give essential oils a shot, but I still had a lot of questions.
I was pleased to find a lot of great answers.
So join me on this journey as I dive into the world of essential oils and document the ride. I won't have all the answers, but you'll get an honest take on the issues. My goal in this journey is not "expert" knowledge, but to become informed enough to decide whether or not essential oils are a reasonable long-term health-and-wellness practice in our home.
So, let's get started with this basic guide to essential oils.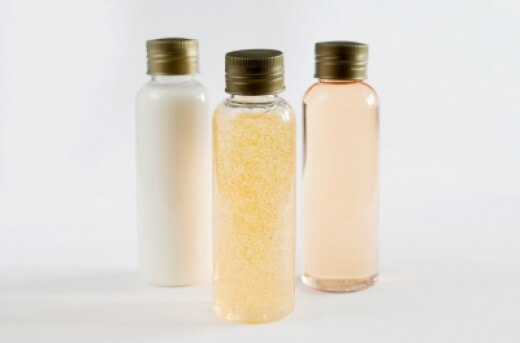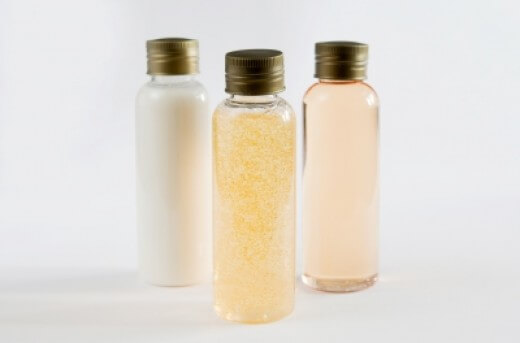 A Guide to Essential Oils: What are Essential Oils?
One of the first things I didn't understand was the name: "essential" oil. You see, the term "essential" oil is kind of a misnomer.
Essential oils are not "essential" to the plant. For this reason, the preferred term by professionals is "volatile oils." Volatile can mean a lot of different things. In this instance, the term "volatile" refers to a characteristic the oils possess: they rapidly evaporate in air.
Essential oils are an oil which has typically been distilled—usually using steam or water—from the bark, leaves, flower, roots, or other parts of the plant. They are highly concentrated oils that contain both the aromatic and chemical properties of the plant.
A Guide to Essential Oils: How Do Essential Oils Work?
It's the chemical composition of the oil that has therapeutic benefits. Each and every oil has a unique chemical structure. It's the structure of the oil that determines the benefit it has on the body.
Essential oils are made up of minute molecules that are very easily absorbed. Each oil has a unique chemical composition of terpenes, esters, oxides, alcohols, phenols, ketones, and aldehydes. These components interact with bodily systems, and depending on the essential oil, support various systems of the body.
For instance, essential oils with esters (which is a chemical compound) have qualities of being calming, anti-inflammatory, and anti-fungal.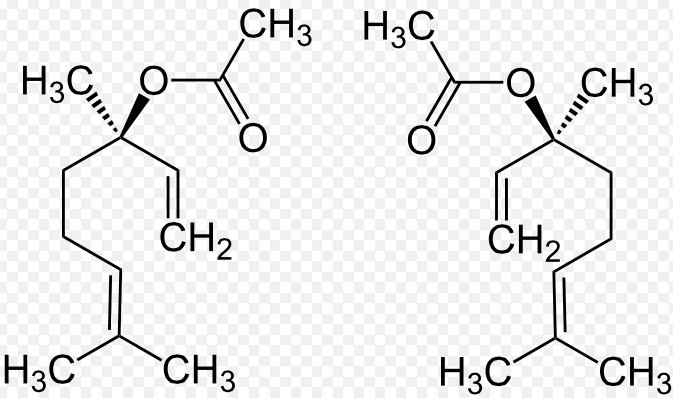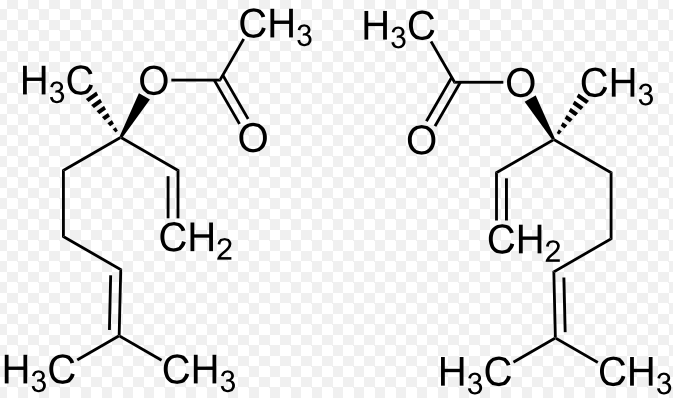 Lavender essential oil has 40% linalyl acetate (pictured above), which is an ester. Spend some time researching the properties of linalyl acetate and you'll see why it makes sense to take advantage of these properties by using lavender essential oils for occasional sleeplessness and seasonal or environmental threats. (Unfortunately I can't talk more openly about those properties due to FDA regulations on what we're allowed to say regarding essential oils.)
Essential oils work when they enter the body in one of the following ways:
Inhalation – through the nose
Absorption – through the skin
Ingestion – swallowing
Stay tuned for the next post where we'll be talking about how the oils work through each of these modes!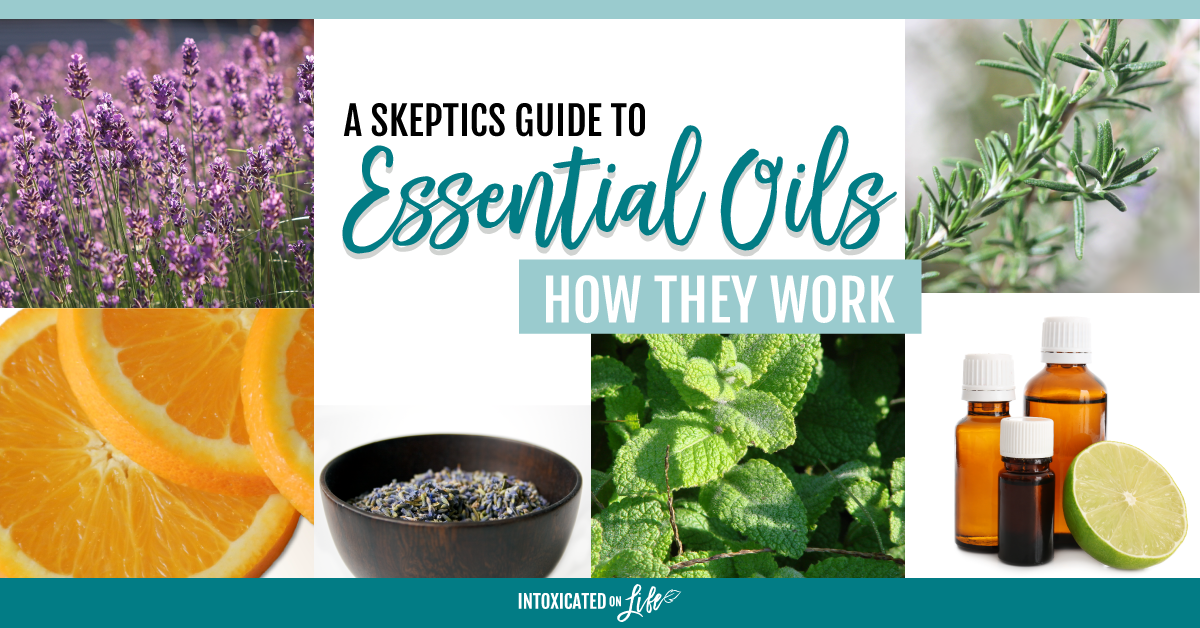 A Guide to Essential Oils: Are Essential Oils Really Effective?
I've found many opinions and some of them are opposite extremes throughout my years of research on oils. There are camps that claim essential oils can fix any ailment and replace conventional care for all physical and mental health issues. Other camps dismiss the entire idea as a scam perpetuated by the ill-informed or by opportunists that are duping the masses.
Who's right? A grain of salt is in order no matter what you read. There are probably some success stories that are no more than placebo effect. However, it's hard to dismiss the long history of essential oil use and the many groups and individuals who have found oils to be effective. Not to mention the copious studies that have been completed demonstrating how essential oils have truly made a difference in people's lives.
Interested in essential oils? Let's talk! Click here to learn more about my journey with essential oils and how to find excellent-quality oils for your family.
Further Reading on Essential Oils:
---
Use Essential Oils Safely and Confidently with Your Family
Would you like a resource to help you learn to use essential oils with your family? Download this free 3-page printable:
Basic guidelines for using essential oils around kids
A list of safe, kid-friendly oils essential oils
Helpful essential oil recipes
Click the link or image below to download the 3-page Mom's Essential Oil Cheat Sheet. I'll follow it up with more resources and free printables to help you on your essential oil journey. Grab your copy now!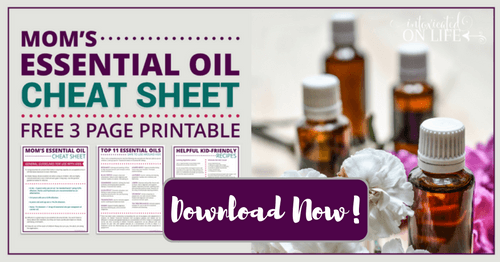 ---
*FDA disclaimer: "These statements have not been evaluated by the Food and Drug Administration. This product is not intended to diagnose, treat, cure, or prevent disease."