Once upon a time, I would've said that I didn't want to be my kids' friend—at least not when they were still living under my roof.
You see, before I was a mom, I was a public school teacher, and that season of my life left a bad taste in my mouth toward permissive parents who were more concerned with being fun-loving, peer-like buddies than role models and authority figures.
Can you blame me? The entitled, disrespectful, self-centered children of those parents weren't exactly a pleasant addition to my classroom.
But then I became a mom.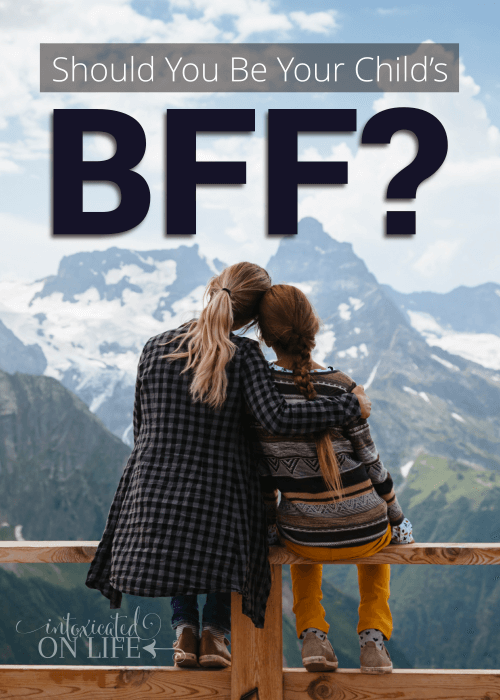 I'll never forget the way my heart melted the first time my preschool-aged daughter gripped my face in her chubby hands, looked me in the eye, and declared, "I love you, and I like you, and you're my best friend."
I realized then how foolish I had been to assume that a parent couldn't be her child's friend. It turns out that I became my daughter's friend without even really trying to be.
After all, friendship is simply a relationship based on companionship and mutual affection. If parents and kids can't be friends, then I'm not sure who can.
Is it healthy to be your child's friend?
The answer to this question is a resounding yes. But that "yes" comes with a caveat:
Friendship with your child should not be your earliest goal, or your primary one.
God takes parenting very seriously, giving several important directives to parents (none of which are directly related to friendship), and these ought to be a Christian parent's primary focus:
1. Train them to observe God's commands.
And these words that I command you today shall be on your heart. You shall teach them diligently to your children, and shall talk of them when you sit in your house, and when you walk by the way, and when you lie down, and when you rise. (Deuteronomy 6:6-7)
As our Creator, God has the right to call the shots in our lives. Living according to His Word brings glory to Him, and it brings blessing to us. This training must include teaching them to be obedient (Ephesians 6:1) through consistent biblical discipline (Proverbs 29:17) with a heavy dose of compassion and understanding (Psalm 103:13).
2. Recount God's faithfulness.
I will open my mouth in a parable; I will utter dark sayings from of old, things that we have heard and known, that our fathers have told us. We will not hide them from their children, but tell to the coming generation the glorious deeds of the Lord, and His might, and the wonders that He has done. (Psalm 78:2-4)
One of the best ways to raise children who worship God is by letting them observe us worship Him ourselves. It's important to talk with our kids often about "the glorious deeds of the Lord, and His might, and the wonders that He has done."
3. Point them toward the gospel.
Fathers, do not provoke your children to anger, but bring them up in the discipline and instruction of the Lord. (Ephesians 6:4)
An central component of "the instruction of the Lord" is the truth that righteousness can never be achieved by our own merit (Titus 3:5-6). Even after salvation, we are utterly dependent on Jesus living His life through us, by virtue of our faith in His death, burial, and resurrection (Galatians 3).
Being a good friend to your child
Friendship with our kids should never come at the expense of these mandates from God. But often, we will naturally become our kids' friends as we nurture a few key qualities (which, incidentally, are qualities that provide the foundation for all healthy friendships).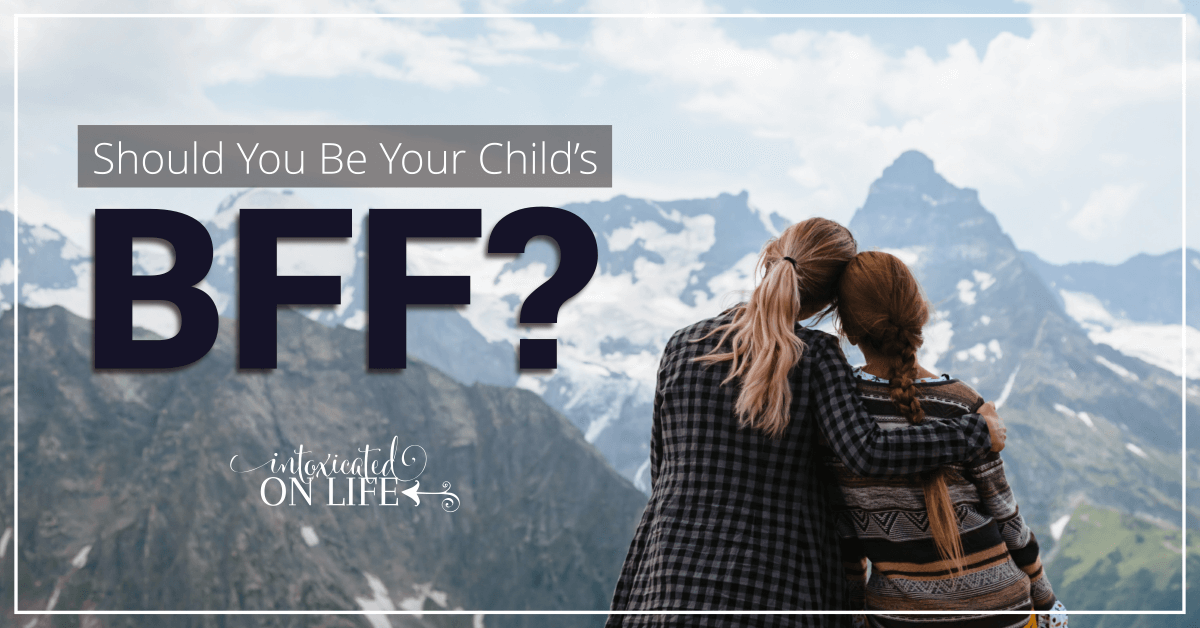 1. Respect
In a nutshell, we ought to treat our kids the way we want to be treated. While God's design for families places parents in charge over their children, all family members are equal in value and equally worthy of respect.
We can show respect to our children by:
Telling the truth.
Building trust.
Refraining from gossip about them.
Protecting their reputation on social media.
Being real.
2. Love
Our love for our children should be a reflection of God's love for us and His love for them. It should be unconditional—not impacted by our kids' behavior, personality, or performance.
Consider these practical applications of unconditional love:
Forgive quickly.
Serve cheerfully.
Hug freely.
3. Time
All the love and respect in the world will not build a healthy friendship in the absence of time shared together. In our culture of busyness, we have to be intentional about creating opportunities to be together.
Parents who want to spend time with their kids will:
Make memories with them.
Consider taking up their hobbies.
Have conversations about what's on their hearts.
Like their kids' friends.
As you build a friendship with your kids, prepare yourself to be flexible. Just as peer friendships vary from season to season, so will your friendship with your child. Your relationship might consistently build and progress, or it might fluctuate over the years, ebbing and flowing as your child develops. Being consistent in offering them your respect, love, and time goes a long way toward building a lifelong friendship with your children.