I love foaming hand soap. I like it because it's fun. Who can resist rubbing their hands in those fun bubbles? My kids love washing their hands when they have foaming soap.
In fact, my twins can empty out half a bottle of foaming hand soap between the two of them in one trip to the bathroom! Yikes. That can get expensive when you're paying $3-$4 a bottle! But that brings me to another reason I love foaming hand soap. It's super cheap when you make foaming hand soap yourself. The store bought stuff? Not so much.
DIY foaming hand soap is also ridiculously easy to make and it has no crazy weird chemicals in it. There's just so much to love about foaming hand soap!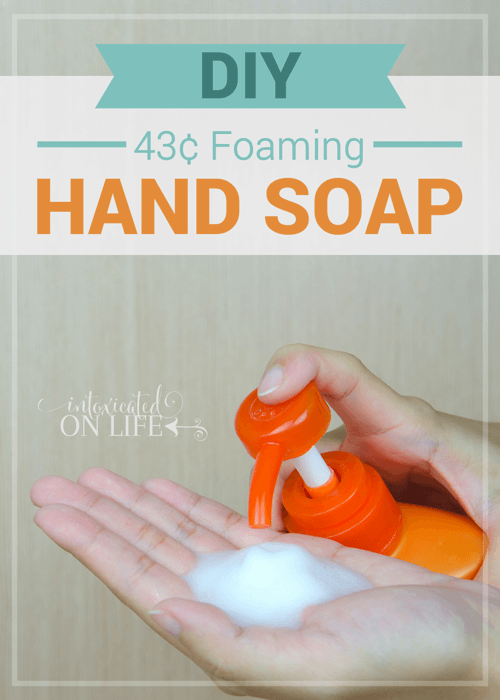 Cost Break Down for Foaming Hand Soap
One trip to the supermarket will leave you scratching your head and wondering how you can make your own foaming hand soap for a mere 43¢. At my local store, I can usually find foaming hand soap around $3.00 for the cheaper stuff.
Let me tell you a secret, the only essential ingredients in foaming hand soap are the soap and water. And it's mostly all water. I also add a couple drops of essential oils for a natural (non-chemical) scent and for some immune-boosting properties which brings the price up a little bit, but not much.
Here's the cost break down for my soap:
Let's Make Foaming Hand Soap!
Ready to get started? Even the most DIY-challenged person (like me) can making foaming hand soap. You really can't screw it up.
Ingredients:
Directions:
Take a foaming hand soap dispenser** and fill it mostly up with water. Leave about 1 inch empty at the top. This will accommodate your remaining ingredients as well as the dispenser top.
Add your castile soap and essential oils if you're using them.
Put the cap on and gently swirl the ingredients together.
You're now ready to get sudsy!
*While essential oils are completely optional, they're a great way to add a lovely natural scent to your foaming hand soap. I like to use an immune supporting essential oil blend in my soap.
**You can re-use a foaming hand soap dispenser you have on hand, or there are nicer ones like this one that you can purchase.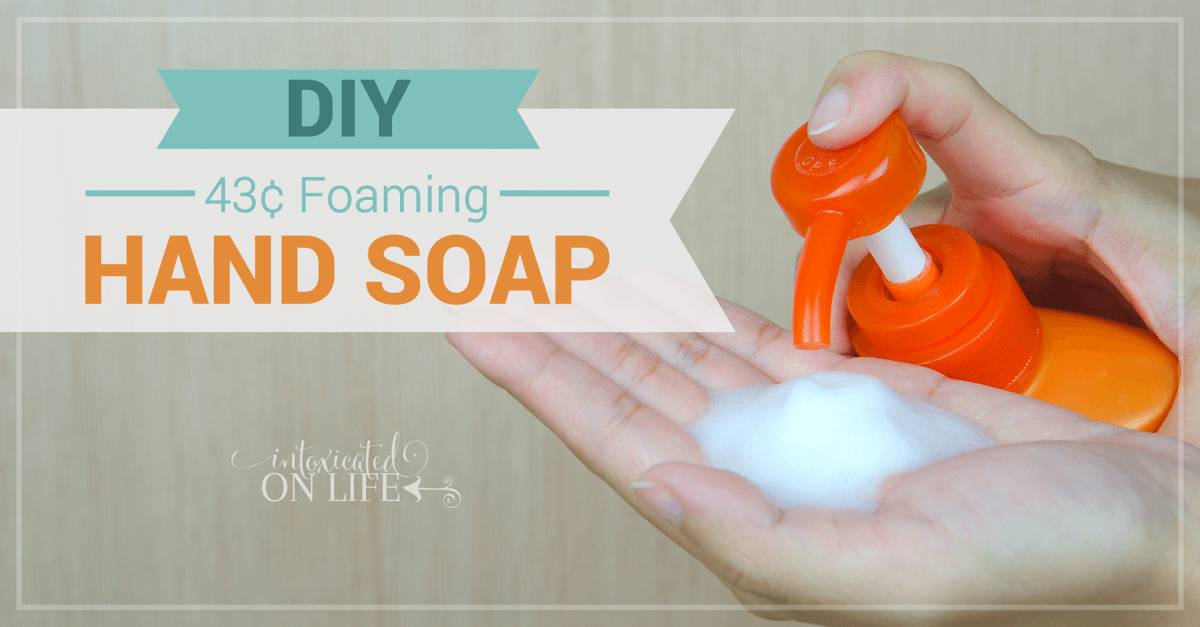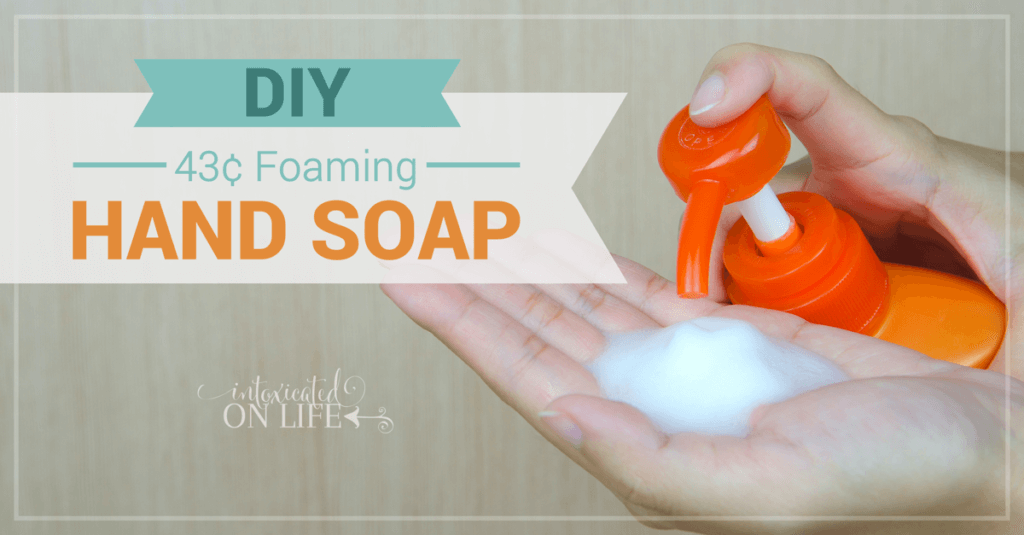 Free Download: Mom's Essential Oil Cheat Sheet
Would you like a resource to help you learn to use essential oils with your family? Download this free 3-page printable:
Basic guidelines for using essential oils around kids
A list of safe, kid-friendly oils essential oils
Helpful essential oil recipes
Click the link or image below to download the 3-page Mom's Essential Oil Cheat Sheet. I'll follow it up with more resources and free printables to help you on your essential oil journey. Grab your copy now!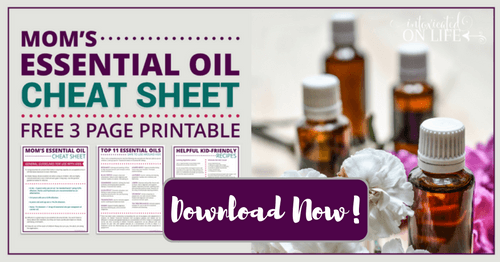 The FDA has not evaluated these statements. This product is not intended to diagnose, treat, cure, or prevent diseases.