It's that time of year. The little creepy crawlies come out. The kids go outside exploring and get into plants we'd rather them not touch. And the itchies come. But mama has a solution: The Ultimate Anti-Itch Cream!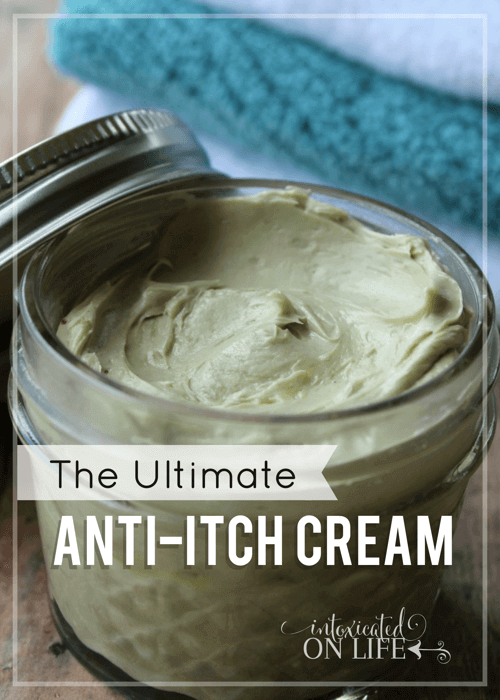 What's so Ultimate About this Anti-Itch Cream?
I'm glad you asked. Let me tell you a bit about this anti-itch cream and what makes it so wonderful.
Bentonite Clay is simply awesome. I make sure keep this in my home remedies arsenal at all times. This type of clay can be used both internally and externally for detoxification. There is actually science behind this, wonder of wonders! When you re-hydrate your bentonite clay and mix it with fluids, it carries a strong negative charge. This negative charge bonds to positively charged toxins, chemicals, and heavy metals in the body. It's pretty groovy!
Apple cider vinegar and colloidal silver are 2 more must-haves in your home-remedies tool-kit. These are used in this anti-itch cream to help prevent secondary infection.
Peppermint and lavender essential oils both makes my top 10 list of essential oils to always have on hand. The peppermint will be soothing and the lavender is very calming and helpful for easing skin irritations.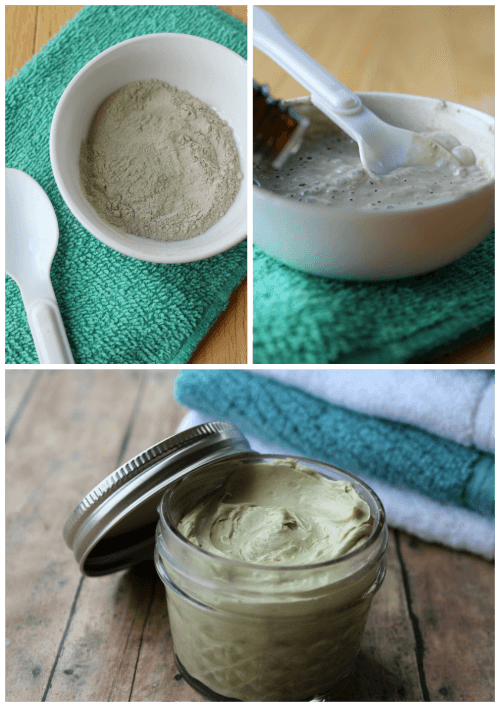 The Ultimate Anti-Itch Cream
Ingredients:
¼ cup of Bentonite clay
3 Tablespoons Apple Cider Vinegar
6-10 drops of Peppermint Essential Oils
3-5 drops of Lavender Essential Oils
5 drops Colloidal Silver
2-4 Tablespoons of Water
Directions:
In a small bowl add clay and apple cider vinegar, it will fizz just let stand until mixture is stable.
Add peppermint, lavender, and colloidal silver to the clay mix and slowly stir until fully combined.
Mix with enough water until you have a nice creamy consistency.
Store your anti-itch cream in a glass jar with a tight fitting lid. I use a small mason jar.
Your anti-itch cream should last about 2-3 weeks in the refrigerator if you store it in a glass jar with a tight fitting lid. If it starts to dry out or get too hard, simply add a little more water and stir until it's a creamy consistency.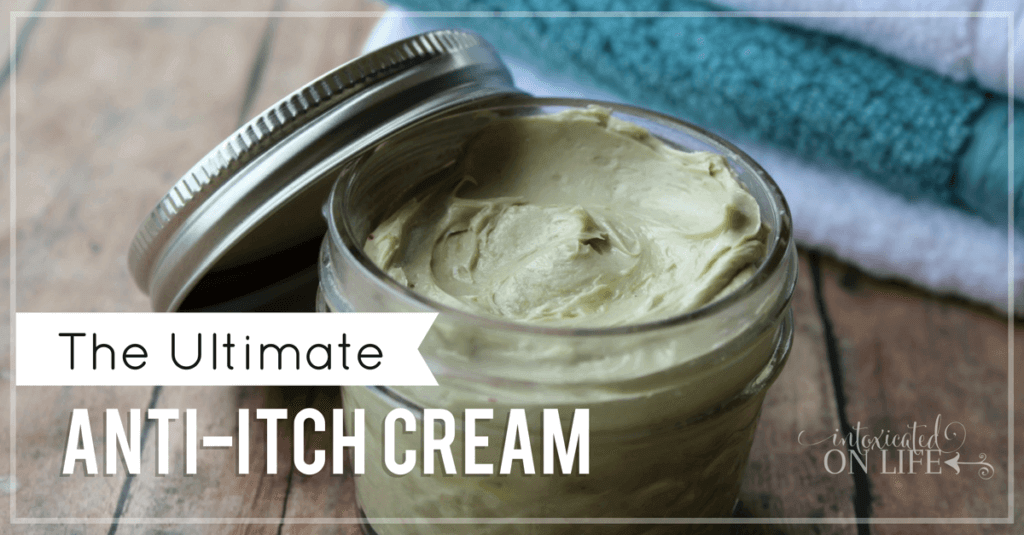 More DIY Health Products for Your Home:
Free Download: Mom's Essential Oil Cheat Sheet
Would you like a resource to help you learn to use essential oils with your family? Download this free 3-page printable:
Basic guidelines for using essential oils around kids
A list of safe, kid-friendly oils essential oils
Helpful essential oil recipes
Click the link or image below to download the 3-page Mom's Essential Oil Cheat Sheet. I'll follow it up with more resources and free printables to help you on your essential oil journey. Grab your copy now!