25¢
That's about how much it costs me to run a load of dishes in my dishwasher using those pre-made tablets. That's over $90 a year in my home.
What if you could wash your dishes for just 5¢ per load?
That's less than $19 a year to wash my dishes! That beats $90 by a long shot.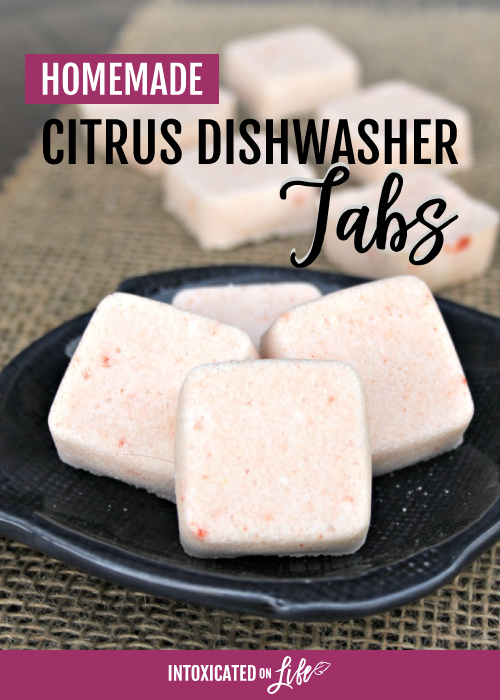 I'm going to share my tried-and-true essential oil DIY dishwasher tablets. You're going to love them!
I'm a big fan of using essential oils. They help our family save money, stay healthy, clean our home and so much more.
Over time I've made lots and lots of products with my essential oils. It's still a thrill to create something wholesome and pure that can add value to our lives.
Some of my favorites have been:
I even make my own DIY Febreze using essential oils, vodka, and distilled water. It's so easy!
If you're just getting started with essential oils, I have a popular free 3-page printable cheat sheet that you should download.
In it, I share some basic guidelines for using essential oils around kids, a list of safe, kid-friendly oils, and some helpful essential oil recipes. It's a good starting place to jump onto the essential oil bandwagon.
Since I've created so many other kinds of household products using my oils, I decided to make DIY dishwasher tablets. They clean our dishes beautifully.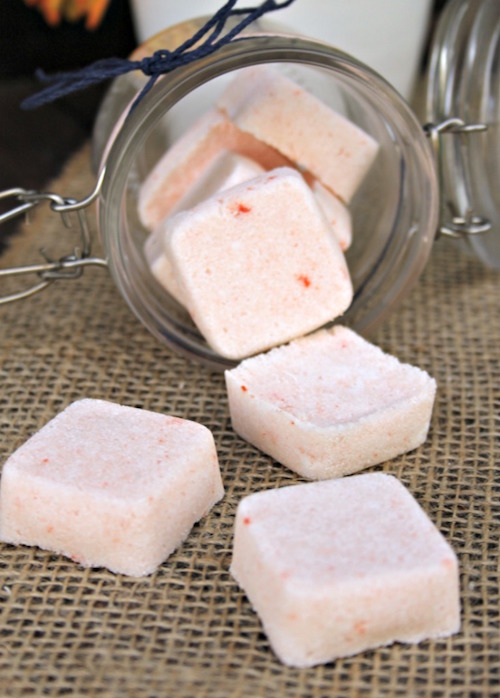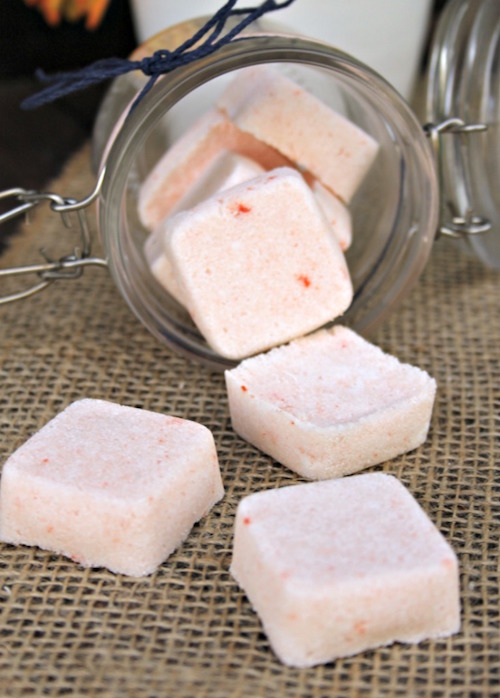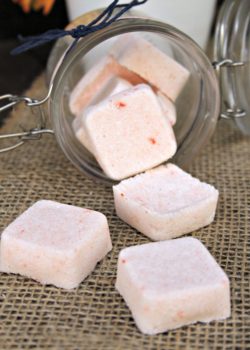 Print
DIY Dishwasher Tablets
Save money and keep your dishes sparkling with these DIY essential oil dishwasher tablets! No artificial fragrances or harsh chemicals, and they cost a fraction of the store-bought version.
Instructions
Combine washing soda, borax, baking soda, and Epsom salts in a medium-size bowl.

Add vinegar. It will fizz a bit, but that is just the vinegar reacting with the baking soda. Mix well.

Mix in the essential oils and food coloring.

Finish mixing everything together until a small ball can be formed when you squeeze it in your hand.

Press the mixture firmly in ice cube tray or mold. Allow to dry completely. You can set it outside in the sun a few hours, or let it sit overnight.
Notes
Important: It's a good idea to be sure your tablets will fit the compartment in your dishwasher before you put the mixture into a mold.
Use these DIY dishwasher tablets exactly how you'd use the ones you buy in the store.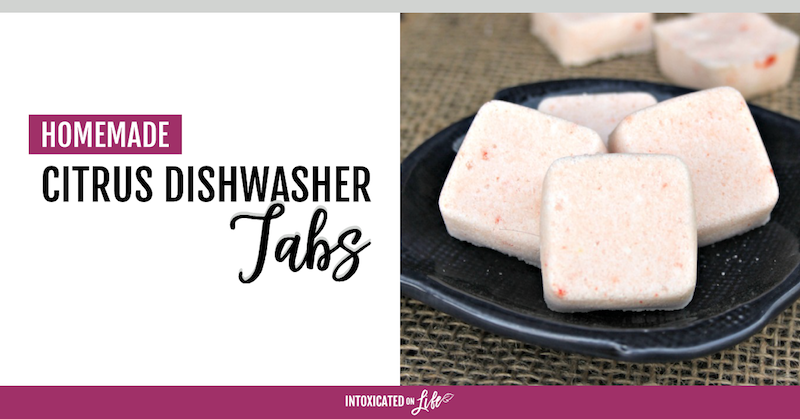 Do you make household products with essential oils? Have any recipes you'd share with us? It would be great to get some exciting new ideas!