If you didn't get a spring or summer garden in, have no fear! You can put in a fall garden. I know, summer is still in full swing and here I am talking about fall. The reason is, if you want to do a fall garden, you need to do some planning now.
A little planning now can have some big pay-offs in the future. Isn't that how it goes with most things?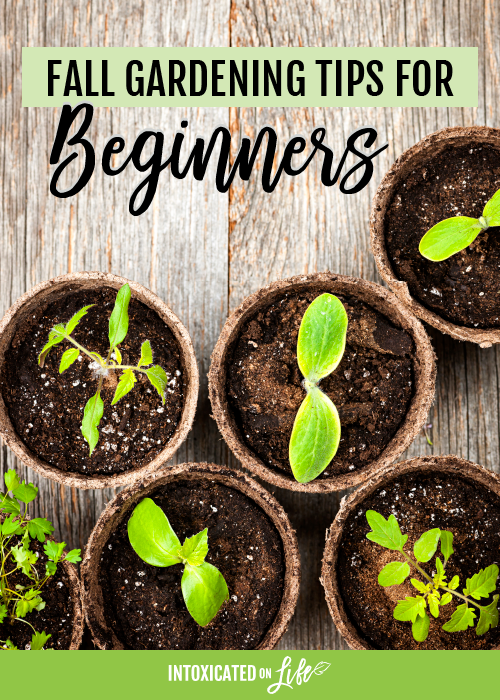 Fall Gardening Basics
Fall brings cooler weather and shorter days. This climate change also changes what you can grow successfully in your fall garden. Summer staples that need longer days to produce larger fruits like watermelon, peppers, and tomatoes are out. Fortunately, things like broccoli and cauliflower are still in. We'll talk more specifics below.
The cooler weather can also effects the taste of some plants. Frost is usually considered an enemy of vegetable plants, but it can actually benefit some plants. For example, turnips and broccoli are rumored to be sweeter when harvested after a frost or two.
You do need to watch for frost when your plants have blooms. Blooms are delicate and tend to not tolerate frost well. This can be handled by keeping an eye on your weather and when the overnight temps start to make relatively drastic drops, you can simply cover your plants with a floating row cover or bed sheet. This provides warmth and insulation from the frost.
Benefits of Fall Gardening
One of the biggest benefits for fall gardening is the cooler temperatures. Not only can cooler weather make for a more pleasant gardening experience for you, the gardener, but it often means less bugs. It is probably the best all natural pest control you can find.
Including cooler weather plants in your garden later in the summer means that your harvest time is extended significantly. The longer you are harvesting, the more food you will have, which means the more money you will save on your grocery budget. You can extend this benefit even longer with some simple cold frames or tunnels.
As for the food, a lot of the vegetables that do well in the fall weather also lend themselves to fall cooking like soups, casseroles, and sauces. Or, if you are not ready for fall comfort food, you can extend your fresh salad season with a fall garden.
Fall Garden Plants
So what exactly CAN you grow in a fall garden? I'm glad you asked because that was next on my list of things to tell you!
Further Reading
There are a few books out there for gardening beyond the traditional summer garden. They go into much deeper detail than I can here. You can pick them up at Amazon or your local library.