This is my favorite no-brown creamy guacamole recipe. These tips will keep your guacamole from getting brown too quickly. And if you love creamy guacamole like me, this recipe will make you very happy.
I love avocados. Not only are they a great source of healthy fats and vitamins, they're also delish. Avocados are perfect on burgers, chopped up in salads, and of course a bacon avocado salad is simply divine. But I can't help but think guacamole whenever I have a perfectly ripe, ready to use avocado.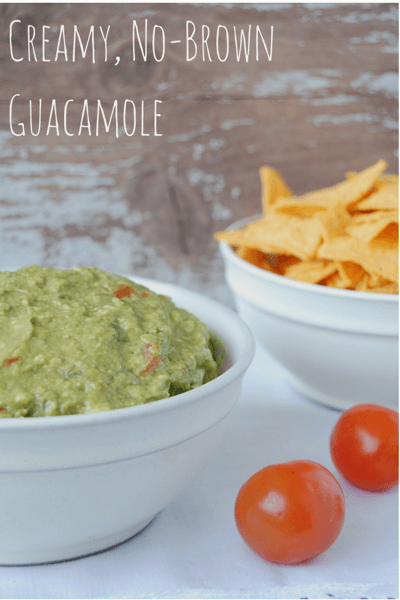 Health Benefits of Creamy Guacamole
Avocados aren't just a tasty fruit though, they're also a powerhouse super-food!
Here are just a few health benefits you'll receive from eating avocados:
When fresh avocado is added to a salad there is increased absorption of 2 important antioxidants, beta-carotene and lycopene.
Avocados are a great anti-inflammatory food. They're filled with a great array of different carotenoids.
Avocados high-fat content is great for those on a low-carb or ketogenic diet. The types of fats found in avocados are another important element of it's anti-inflammatory benefits.
Unfortunately (for my family) I'm the only one who cares for avocados. How a person couldn't enjoy them is beyond me. But it's their loss. When I get together with my girlfriends, we can put down some serious guacamole.
My creamy guacamole is a bit different than some recipes you'll find. I love this recipe because I can make it ahead and not worry about it browning (not that it tastes bad when it is brown, it just looks icky). It also makes it super creamy and dippable! It's a perfect snack for when you have the night-time munchies, need a dish to take to a friends, or on top of your favorite beef fajita salad!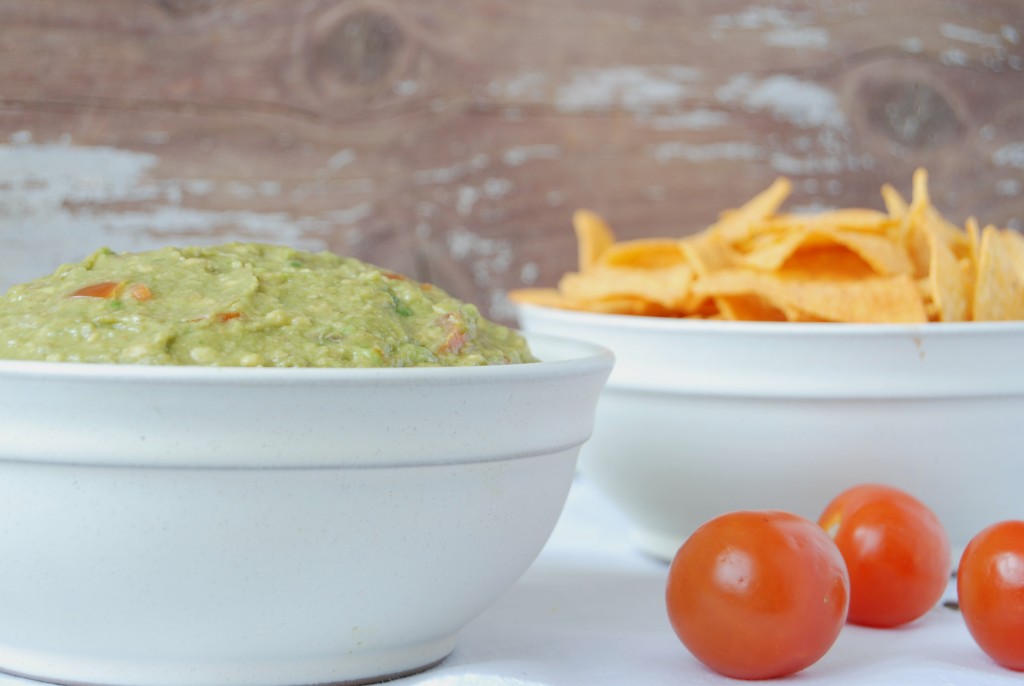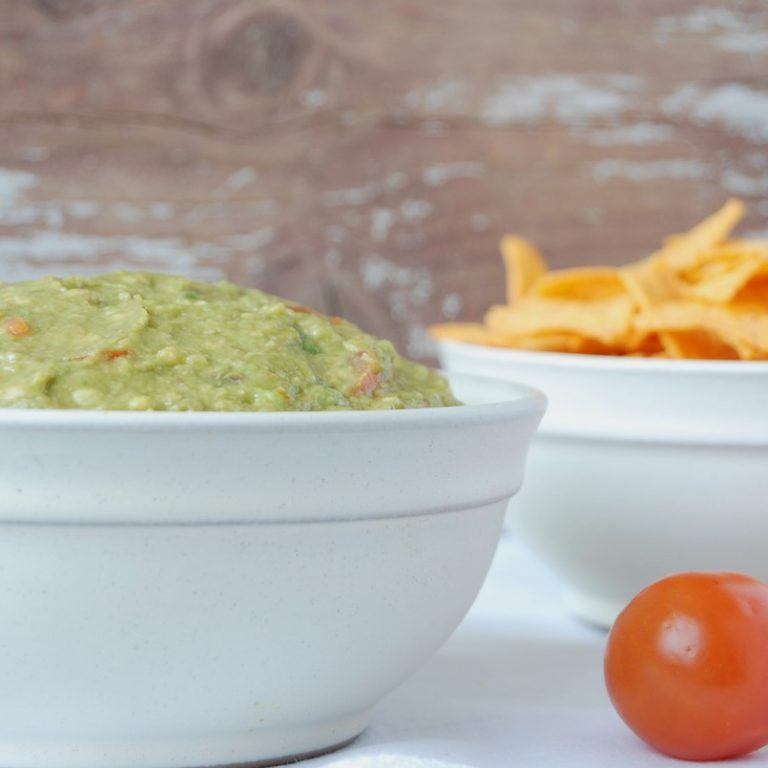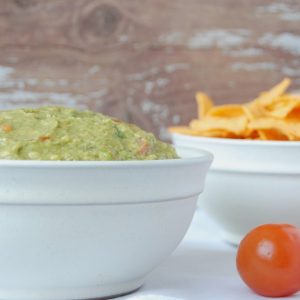 Print
Creamy, No-Brown Guacamole
Servings:
28
two-tablespoon servings
Ingredients
2

medium avocados

3/4

cup

tomato

chopped

1/8

cup

onion

finely chopped

1

teaspoon

salt

1/2

teaspoon

chili powder

1/4

teaspoon

garlic powder

2

tablespoons

fresh lime juice

juice of 1 lime

1/4

cup

mayonnaise ideally Homemade Mayonnaise
Instructions
Slice avocados in half and smash with a fork.

Add chopped tomato, onion, salt, chili powder, and juice of one lime. Mix well.

Smooth the guacamole out on top and spread mayonnaise to cover the entire top surface of the guacamole.

Place guacamole in the refrigerator until ready to eat. When ready to eat, thoroughly mix the mayonnaise into the guacamole. The mayonnaise keeps the guacamole from browning before you're ready to eat it and makes the guacamole nice and creamy!
Notes
 1 "serving" is 2 tablespoons, but we all know we never only eat 2 tablespoons of guacamole. 😉 If you want to know the exact nutritional content of what you're eating, make the necessary multiplications (half a cup of this guacamole, for example, or four "servings," would be 152 calories, 8 g carbs, 16 g fat, 392 mg sodium, etc.). Nutrition will vary depending on the ingredients of the mayonnaise you use.
Nutrition
Calories:
38
kcal
|
Carbohydrates:
2
g
|
Protein:
1
g
|
Fat:
4
g
|
Saturated Fat:
1
g
|
Cholesterol:
1
mg
|
Sodium:
98
mg
|
Potassium:
79
mg
|
Fiber:
1
g
|
Sugar:
1
g
|
Vitamin A:
65
IU
|
Vitamin C:
2
mg
|
Calcium:
2
mg
|
Iron:
1
mg
Did you love my creamy guacamole and no-browning trick as much as I do? Tell me about it in the comments below!
More delicious and healthy dips and appetizer recipes: