A few weeks ago I told you about a new site that I recently launched – Breastfeeding Place. I have an amazing team of ladies that I'm working with and we brainstormed the idea to hi-light other moms breastfeeding victories! With World Breastfeeding Week coming up at the beginning of August, this is how we would like to celebrate.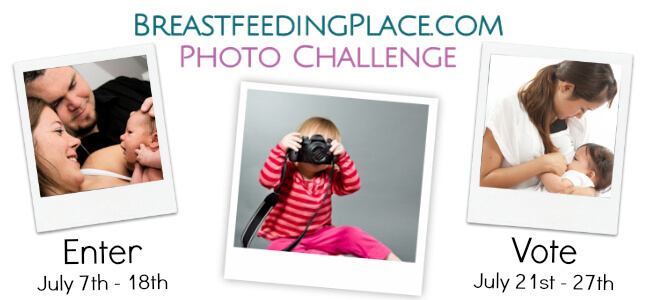 How Does it Work?
From now, until July 18th Breastfeeding Place is taking submissions. This is a photo contest (not necessarily one of you breastfeeding, but it could be). If you don't feel comfortable submitting a photo, you're still welcome to enter by submitting your story. We have 7 different categories you can enter:
You can enter as many categories as you like. The ladies at Breastfeeding Place have recruited some great companies to provide awesome prizes for the winners of each category as just a little extra incentive to share your story. I can't wait to read all of the submissions!