Each year Christmas sneaks up on me. How is it already the end of November when it seems like summer just ended? Yikes! I haven't gotten any Christmas shopping done yet. It's always a struggle for me to figure out what in the world to get my friends and family.
This year, I've compiled 5 lists of fun, unique, fantastic Christmas gift ideas. I hope they help you on your quest for the perfect gift for each of your friends and family you buy for. First up is a list of 10 gifts for the health conscious individuals in your life.
PS: The rest of the Christmas lists are coming this week! 🙂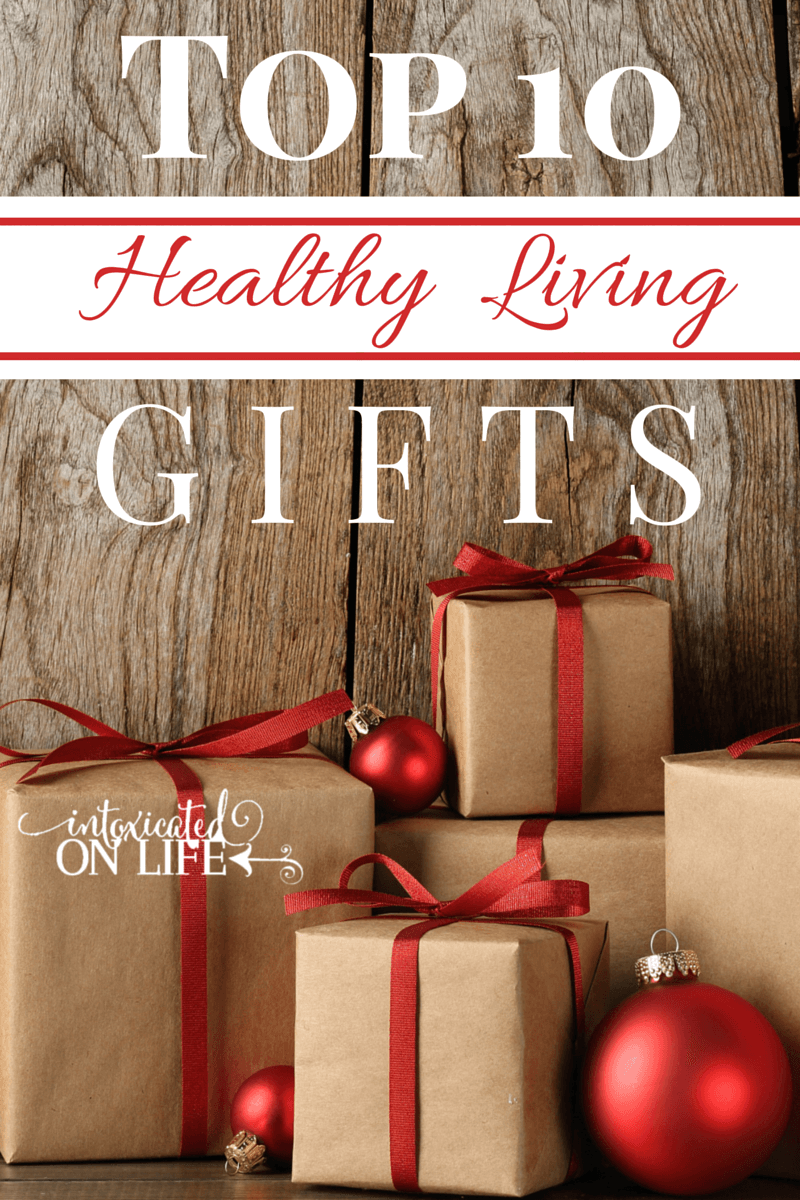 .
1. The Introduction to Essential Oils Kit
It seems everyone wants to learn how to use essential oils for better health. This is the perfect starter kit!
 .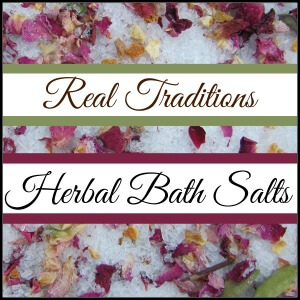 Herbal Bath Salts are packed full of healing herbs, luxurious flowers and fragrant organic essential oils. Each zip-topped package is a minimum of 1 1/2 pounds, plenty for many full baths.
4 Different Bath Blends:
Sweet Dreams has lavender, ylang ylang, and a hint of vanilla to for a soothing bath.
Pure Romance is sweet, spicy and romantically feminine for a luxurious treat.
New Mama is the perfect gift to send to a mama-to-be.
Four Thieves eases head and chest congestion, good to have during cold season.
Stop by Real Traditions to pick up these luxurious, healing bath salts. 
.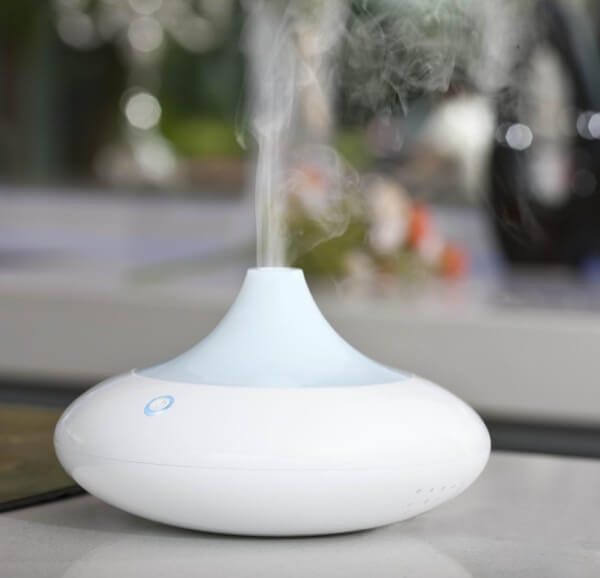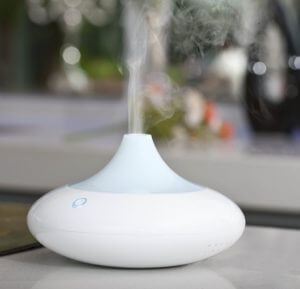 Put this on my Christmas list! A beautiful and affordable way to diffuse essential oils in your home.
Create a peaceful and calming haven anywhere with the ZAQ Dew.
Elegant and aesthetically pleasing, the Dew delights your senses and adds luxury to everyday living. Indulge yourself in a SPA like environment with the Dew aromatherapy diffuser.
.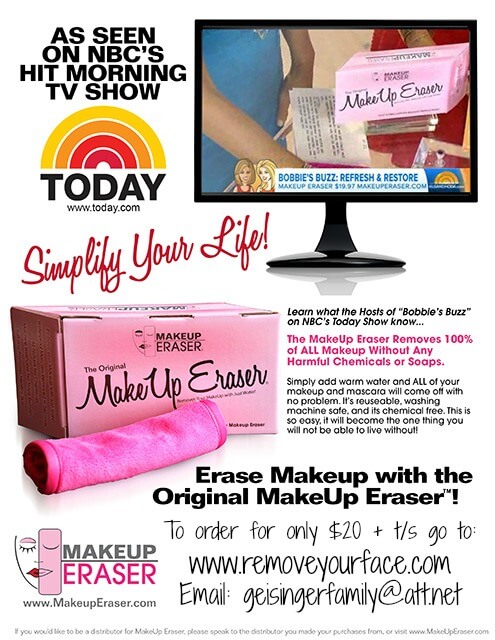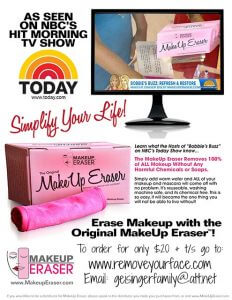 You have to try it to believe it! Imagine being able to remove your makeup without harsh cleansers, chemicals, or stringent solutions. The Makeup Eraser effectively removes all makeup including waterproof eyeliner and mascara.
Simply wet the cloth with warm water. The cloth fibers are activated and swell to trap makeup in the cloth while still washing completely clean in the washing machine. You only need to wash it a couple times a week—just throw in the laundry! The Makeup Eraser works so well, it even removes HD and longwearing makeup. The stain-resistant cloth will last up to 1000 washes so you won't have to spend your dollars on special cleansers. Contains no added ingredients and is safe for all skin types. It's your all natural method of makeup removal!
Just add warm water!
Lasts 1000 washes
Stain-resistant
Super soft, plush material
 .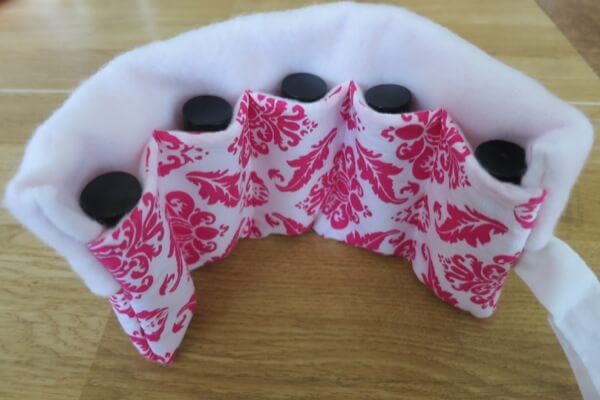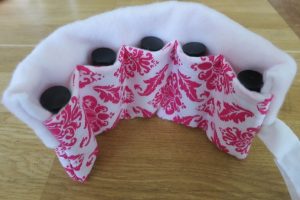 These stylish essential oil pouches are handmade to store five essential oil roller bottles (10 mL) or five essential oil bottles (15 mL). Keychain pouches are also available and equally as adorable!
Each pouch is approximately 10 inches long and 4 ¾ inches wide. Each pocket is approximately 2 inches wide. Pouches have a closure flap on top to hold all your precious oils in, but also have easy quick access.
When ready to load oils, just simply flip the closure flap open, load oils, flip closed, then roll and tie with the color coordinated straps. Throw in your diaper bag, purse, suitcase, car, etc…and have your essential oils wherever you go! Also, makes the most fabulous, special handmade gift!
All pouches are handmade with love…and fleece and cotton fabric. There are several patterns and beautiful pieces to check out at The Ivy Store!
 .
Ready to anolyte your world while traveling? We have just what you need with our Anolyte It!™ Travel Kit of 2oz sprays, allowing you to conveniently "carry-on" and enjoy "peace of mind" knowing you have your personal care and first aid necessities with you.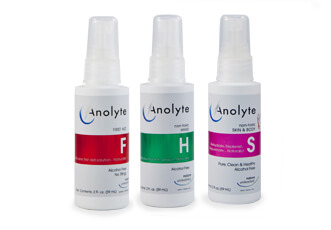 Anolyte H™ Hand Spray: The perfect all natural, non-toxic everyday companion for cleansing and promoting health and wellness by avoiding transmission of pathogens. Benefits:
Acceptable alternative to soap and water for hand hygiene
Cleanses with only positive results
Hydrates, alcohol-free
Removes odors
Anolyte F™: All-in-one solution for minor cuts, burns, skin irritations & abrasions. Benefits:
Contains no antibiotics, no steroids
Non-cytotoxic
No alcohol, No sting!
Anolyte S™ Skin & Body: Our pure, clean and healthy answer to our skin's everyday needs. Helps soothe redness, skin irritations and dryness, while keeping skin free of impurities. Benefits:
Moisturizer
Refresher
Deodorizer
 .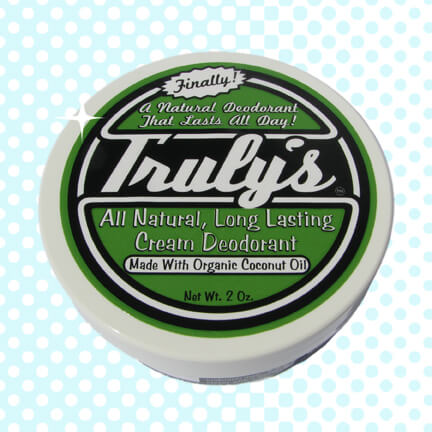 Are you looking for an effective, long lasting, all natural deodorant? Your search is over!
Truly's all natural deodorant works all day to keep you fresh without harmful chemicals. Truly's Natural Deodorant contains only organic coconut oil, powdered sugar, baking soda, and beeswax. It is non-staining, non-stinging, fragrance free, and doesn't show up white on your clothing. If you do not find Truly's to be the most effective natural deodorant you have ever used, we will refund your purchase price.
Because Truly's contains only food safe ingredients, it's a great choice for kids and those with sensitive skin. Truly's is alcohol-free, paraben-free, aluminum-free, and fragrance-free. It's easy to apply and won't sting even when used after shaving. Truly's works to prevent odor without exposing kids to chemicals. We use only simple, effective, natural ingredients that really work to eliminate odor all day without having to reapply.
. 
I love the Healthy Mouth blend from OraWellness. Designed to eliminate bad breath, gum disease, and kill bacteria your family is sure to love it too. The Healthy Mouth blend is made from a special mixture of organic wildcrafted essential oils designed to keep your mouth healthy.
An effective toothbrush is, of course, just as important as using their healthy mouth blend. That's why they have specially designed Bass toothbrushes that are more effective at disrupting and eliminating the bacteria in between your teeth and gums. You'll want to get one to stuff in everyones stocking this year! 
 .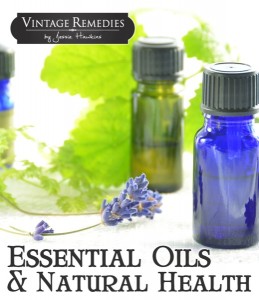 Do you have a friend or family member who would love to dig deeper and learn more about essential oils? This course, from Vintage Remedies, gets into the nitty gritty of how and why essential oils work (based on scientific evidence).
It includes over 3 hours of lecture, plus video demonstrations, 45 essential oil recipes you can download via a PDF file, and a personal course instructor who will answer your questions and guide you through the course. Ready to move from beginner to pro. This is the tool for you.
 .
This case is for the person in your life that has a serious essential oils addiction—not for your beginner! The essential oil lover in your family will love getting this carrying case that holds 42 15mL oils. This case will keep all of your oils organized and easy to access. It's even great for carrying along with you on trips! A whole cabinet of healing at your fingertips.
What would YOU add to this list?