Homemade Lemonade is the perfect refreshing summer treat. Not only that, but lemonade stands are a fun way for kids to make a little cash during the summer.
Lemonade stands have been one of my son's favorite ways of making money. He now has a few different ways to make money, but this was one of his first entrepreneurial endeavors.
With a little help from mom, he made fresh squeezed homemade lemonade, put together a sign and price sheet, and set up shop. Got a little kid entrepreneur on your hands? Check out my list of 101 things your kids can do to make money.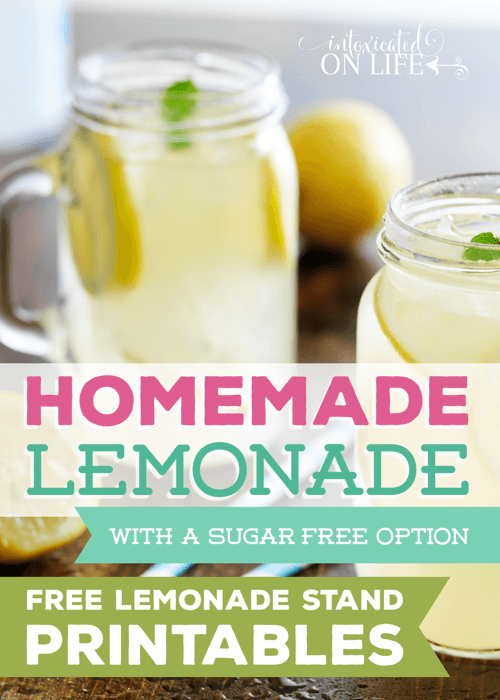 We were both surprised at the amount of money he was able to make with his homemade lemonade stand. And unlike his mama, he's an extrovert who loves meeting and chatting with new people so this also happened to be a very fun job for him too.
As his mom, I was happy that he was able to learn a few lessons in the process too:
1. In business, you often have to invest money to make money. Bradley used some of his own money to purchase supplies for making the lemonade. He was a little nervous about spending all that money without a promise of return, but he was pleased with how it all turned out.
2. It takes hard work to make money. This mama didn't make all of the homemade lemonade for her son. Oh no, he worked in the kitchen squeezing lemons for quite some time. I instructed and supervised, but he did the work.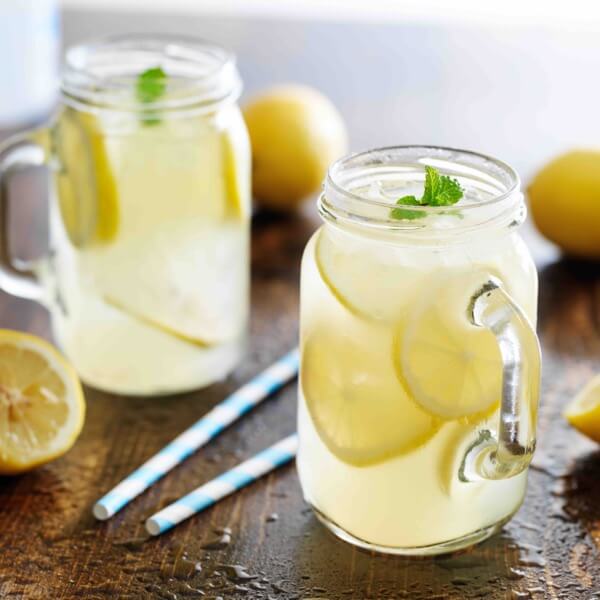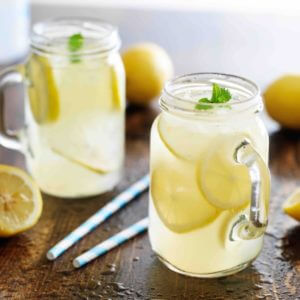 Print
Homemade Lemonade with a Sugar-Free Option
Servings:
1
gallon lemonade
Ingredients
2

cups

fresh-squeezed lemon juice

2

cups

sugar

1

cup

hot water

cold water

to make 1 gallon

*For a sugar-free version, replace sugar with 1.5 cups of xylitol and 1/8 teaspoon of pure stevia extract

or to taste.
Instructions
Squeeze lemons to make 2 cups of lemon juice. We use a

contraption like this

, and it makes it a fairly easy task.

Add the juice to a 1 gallon container.

Heat 1 cup of water in a small saucepan over medium-high heat until it begins to boil.

Turn the water off as soon as the water boils and add sugar*. Stir until dissolved.

Add the sugar-water to the lemon juice.

Fill the 1 gallon container up with cold water and ice to make a full gallon.

Serve with ice and fresh lemon slices or a sprig of mint!
Notes
*If making the sugar free version, simply substitute the xylitol and stevia for sugar. I've given the amount of stevia and xylitol I like to use in this recipe, but I'd suggest starting out with less and adding more to taste. Different brands of stevia can vary widely in their sweetness. If you'd prefer to use a different sweetener like honey, coconut sugar, or erythritol they can easily all be substituted for the sugar as well!
Whether you use this homemade lemonade recipe for a lemonade stand, a fun summer party, or just for your family – it is sure to be a refreshing treat!
Free Lemonade Stand Printables
Are your kiddos planning on setting up shop? Download this free set of printables! They can set up shop in style now 🙂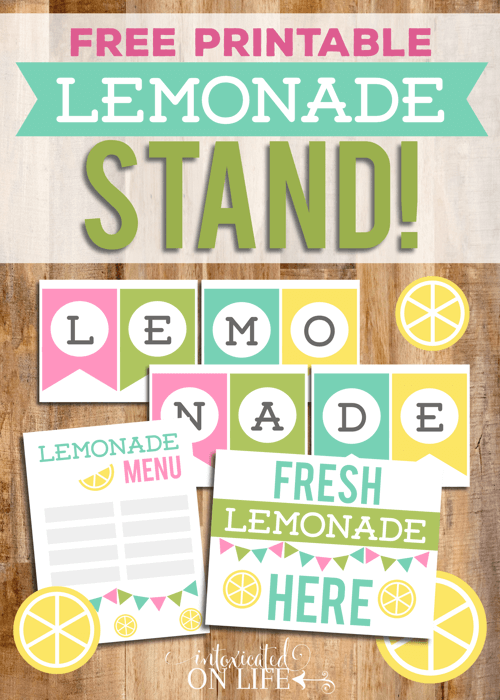 Your kids can set up a lemonade stand in style with these free printables! Included is a "LEMONADE" banner, menu, and small poster. Download here!
More Delicious Beverages: