Because Fat Tuesday is coming up this month, I thought it would be only appropriate to have a challenge about—you guessed it—FAT!
Oh no, you moan. Do I need to cut my saturated fat intake? Nope. Cut my total fat intake? Nope again.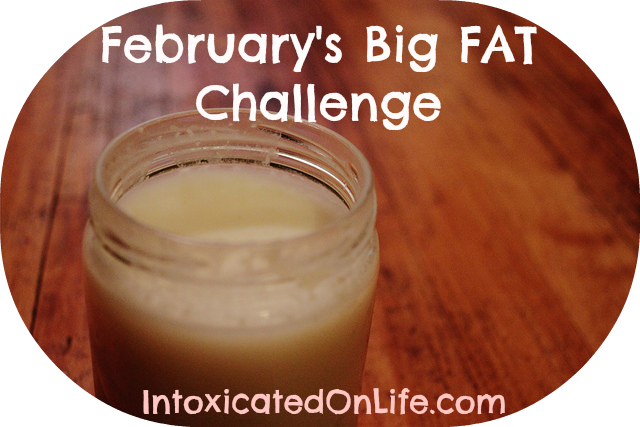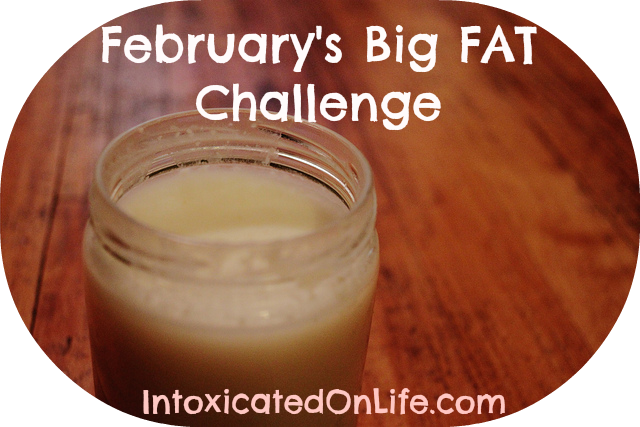 If you've been reading this blog much, you may already suspect what the challenge is. This month, I am encouraging you to increase healthy natural fats and cut out fake fats. 
During this month's wellness posts we're going to talk more about why adequate natural fats are imperative to brain function and optimal nutrition. We'll also talk about what is wrong with fats like margarine, canola oil, and vegetable shortening. For now, I'm just going to give you a couple quick tips to start you on your (fat) journey.
Focus on natural fats
Butter (preferably grass-fed brands like Kerrygold)

Palm Oil

Lard from pastured pigs (you can easily do this yourself by purchasing the back fat from a local farmer)
Tallow from grass-fed cows (you can also make this easily yourself by purchasing fat from a local farmer)

Olive Oil (but don't use it for cooking over high heat)

Macadamia Nut Oil (but only use over low heat) 

Flaxseed Oil (never heat)
Stay away from
All trans-fats

Vegetable shortening

Margarine and other "buttery spreads"

Canola Oil

Corn Oil

Vegetable Oil

Soybean Oil

Safflower Oil

Sunflower Oil

Partially Hydrogenated Oils

Peanut Oil

Grapeseed Oil
This is not an exhaustive list, but a great place to start. I feel certain you'll enjoy the taste of fats from natural sources and your body will certainly thank you for providing it with a fantastic source of energy and nutrition!