Homeschooling twin kindergarteners. Pray for me, will you? 😉
Our twins have been a pure delight, but I'm not going to lie…I'm a bit nervous to be adding two more to the homeschool mix. While we homeschooled them some this past year doing pre-schoolish types of activities (Write Through the Bible: Junior and Saxon Kindergarten Math), it was a pretty minimal commitment.
This year will certainly stretch our family.
Our boys are ready and excited to learn this year! They want to read. They've spent time flipping through their math and reading books and keep asking if it's time to get started. To which I respond, "No my sweet boys, you have to give mommy the summer to mentally prepare herself!"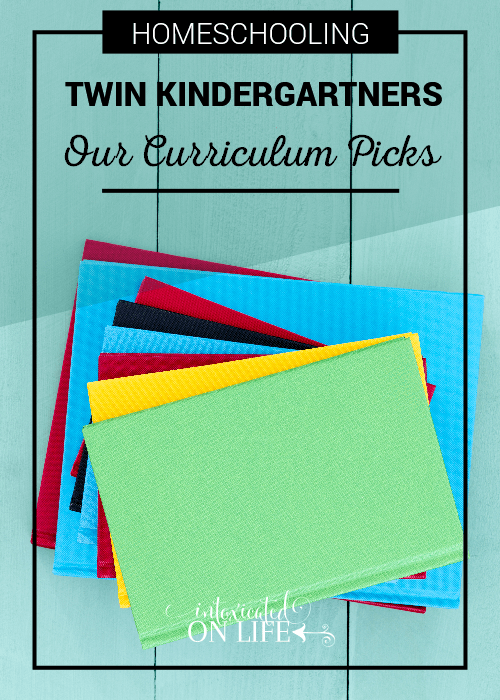 Kindergarten Curriculum List
Ready or not, at the beginning of September, we'll be hitting the books.
You'll notice we're actually doing a combination of Kindergarten and 1st grade curriculum. With homeschooling that's sometimes how it goes. We did Kindergarten math last year, but my boys weren't quite ready for what I'd consider a full year of Kindergarten.
They weren't quite ready to read and didn't have the attention span to do more than just a little bit of work. But they're ready and raring to go this year!
I did Saxon Kindergarten Math last year with my twins. I really love the Saxon Kindergarten Math. It's super hands on and uses lots of manipulatives. The lessons are fairly short and kept my boys attention.
But
as the Saxon series moves on, I find it to be super mommy-intensive. The more kids I homeschool, the more I've needed to find curriculum that is more streamlined and less mommy-intensive without losing the robust education. CLE Math 1 fits the bill.
I've been doing CLE Math with my second son for the last couple of years and have been really impressed with it. I'm excited to see how this year goes with my twins.
I have a confession. I hate teaching kids to read. And teaching two at once? Ay yi yi yi.
This is the first time I'll be using All About Reading. I chose this curriculum because this past year I used All About Spelling with my second-born son (after a really rough year of spelling the year before). I was so impressed with the curriculum, I decided to give this a whirl with my twins. (Review of All About Spelling coming soon.)
I've got high hopes that this curriculum will help decrease my daily dread of teaching reading.
In addition to All About Reading, I'll also be supplementing with Veritas Press' Kindergarten Favorites Comprehension Guide and readers once the boys are ready for some more reading practice. The readers include…
And of course, we'll continue to do lots and lots of read-aloud's with the boys at this age!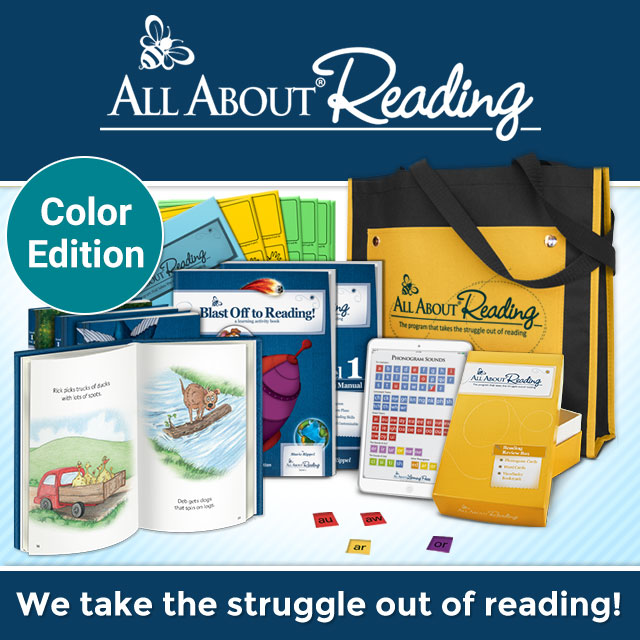 Yes! We're combining handwriting with Bible memory. We'll be using Write Through the Bible Intermediate. Our family is memorizing the 10 Commandments together this year, so we'll be using that version of Write Through the Bible.
This is a curriculum series I began to develop several years ago. It integrates not just handwriting and Bible memory, but also fine motor coordination and vocabulary too. If you're a busy mom like me, curriculum that multi-tasks is a must-have.
Last year, my husband used Bede's History of ME with our twins. Bede is a ball of yarn, who acts as a timeline and introduces kids to history.
My boys had so much fun last year with this once a week curriculum, we'll be doing the second book in the series, Bede's History of US, this year.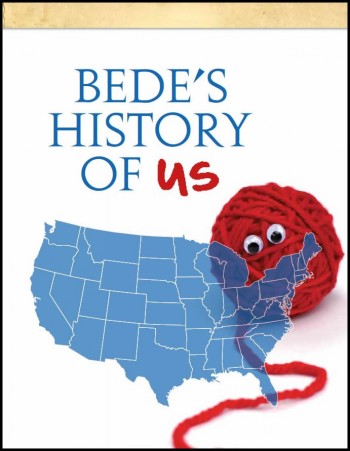 Co-Op Learning
My boys will also be involved in our local co-op. It's not just a fantastic learning opportunity, but also somewhere they enjoy their friends. They get to learn to sit in a classroom and learn to listen to a teacher that isn't mom.
Their art class will introduce them to classical artists while doing hands on projects.
They'll learn about composers throughout history while learning new songs in their music class.
Their science class will introduce them to bugs of all kinds.
They'll learn about how their bodies work and get to play active games in their PE class.
They'll also have classes that introduce them to Spanish, and reinforce math and grammar skills.
Do you have a Kindergartener? What curriculum are you excited to start with them this year?