Every morning I was waking up with sore hips. I'm a side sleeper, and our mattress was less than two years old. I thought, "No way it's time to purchase another mattress again so soon!"
It was a mattress I absolutely adored when we purchased it. The first time I laid on it, I knew I wanted that mattress. It was so soft and plush. I felt like I was laying in a bed of clouds. Just the mattress for me!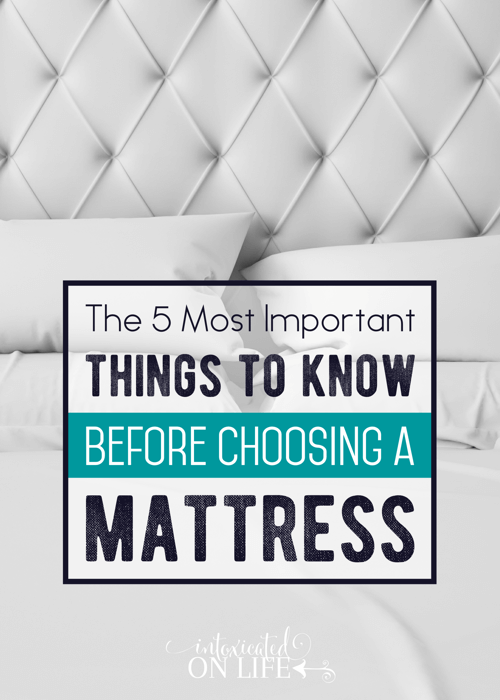 As the months wore on, I realized this just wasn't going to work. As much as I loathed shopping for a new mattress after just a couple of years, I knew the pain and waking up multiple times a night to sore hips just was not worth it.
What to look for when shopping for a new mattress?
The mattress my husband and I landed on was Organix. While I very highly recommend you consider this mattress, you can use these concepts when shopping around for any mattress. (But I really don't think you'll find a better mattress out there.)
1. Comfort
Comfort is king. For better or worse, this is the #1 thing I look for in a mattress. You spend about 1/4 to 1/3 of your life on a mattress, so by golly it better be comfortable!
As I found out with my prior mattress, it isn't just comfort in the short-term that matters but comfort in the long-term as well. Is it comfortable all night long? Is it comfortable night after night, week after week?
One thing that is important when sleeping is good posture. I bet (unless you're a chiropractor) you haven't thought much about posture while you sleep. Organix is the only bed that distributes your weight correctly, supporting good posture while you sleep. This is why Organix is the bed many chiropractors recommend.
One of the things I noticed was the lack of pressure on my hips while sleeping, which has resulted in no more sore hips in the morning. Listen to what this physician has to say about Organix (formerly intelliBED).

2. Toxins
Most mattresses, unless you're purchasing organic, are filled with toxins. Toxins that you inhale every single day. While some of you may not be particularly aware of this, others might be.
Most mattresses emit strong gasses—a phenomenon called off-gassing. This can be very irritating to the respiratory system and even if you don't notice it can ever so slowly cause long-term damage to your body and contribute to disease.
…growing evidence shows that PBDE compounds are escaping from the products they protect and making their way into the products' users. Moreover, the chemicals may disrupt human thyroid hormone functioning and cause other health effects, prompting many nations to ban or suspend their use in new consumer goods. (Environmental Health Perspectives May 2008)
You see, in the 1960s the government passed a law that all mattresses must pass a flammability test. In addition to the chemicals from the foam in your mattress and chemical flame retardants our mattresses are doused in, there are a lot of chemicals that are being emitted!
In 2005, Walter Bader, author of the book Toxic Bedrooms, sent several mattresses to a lab. A memory-foam model was found to emit 61 chemicals, including the carcinogens benzene and naphthalene.
This is another reason that the Organix mattress stood out to me. While there are organic mattresses out there that are non-toxic, Organix does not use any of these harmful toxins in their mattresses. To meet federal flame retardant regulations, nontoxic silica thread is used, which is the same stuff in the little white packets in supplement bottles.
3. Allergens
Did you know that a standard mattresses approximately double it's weight every 10 years? Wanna know why? It's gross. It fills up with dust mites, mite feces, mold, mildew, dead skin, and more nastiness. For those that have allergies to dust and dust mites, a standard coil mattress is a mine field.
While there may be organic mattresses out there that are non-toxic, many organic mattresses can still cause problems with allergies. Even organic mattresses use blends of natural materials like cotton, wool, and latex which can cause allergic reactions.
Unlike standard and organic mattresses, Organix mattresses are 100% hypoallergenic. This is a very good thing for my family who struggles with allergies.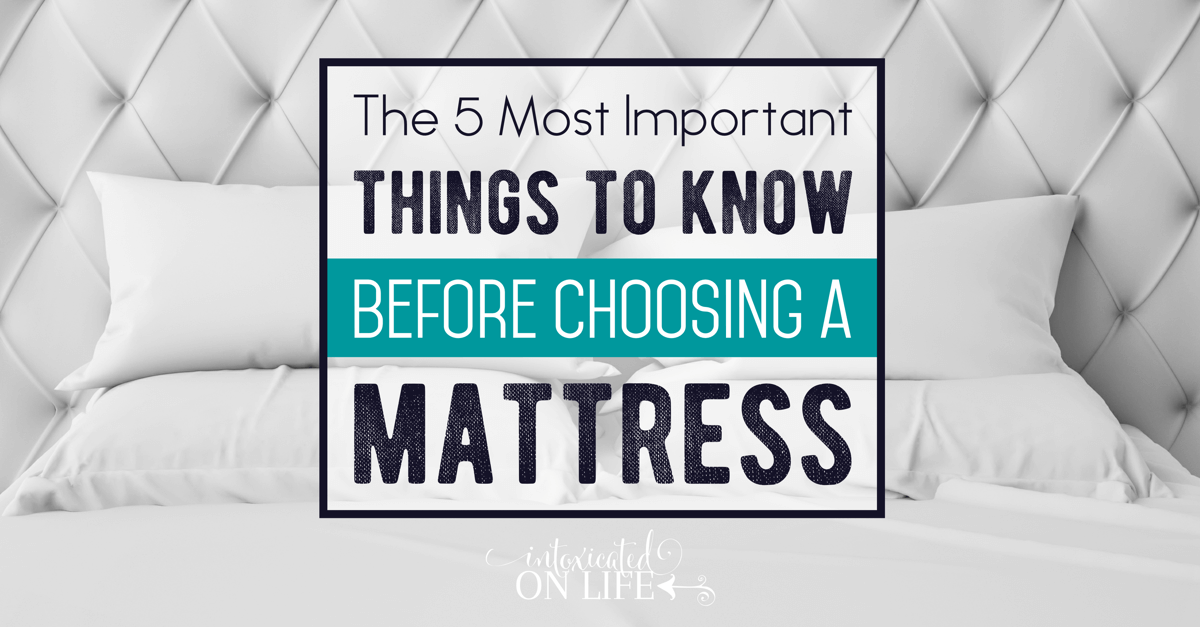 4. Durability
A new mattress is a pretty big investment. I don't ever again want to have to replace my mattress after just a couple of years. It's important that my mattress hold up. Most mattresses last just 5-10 years.
If you want to ensure you're buying a durable mattress, look for a good warranty. What's a good warranty? Well, Organix offers a 20 year warranty. Their beds will likely hold up even longer than that though.
5. Value
While Organix is not the cheapest bed on the market, it's also not the most expensive. Compared to organic mattresses that I've looked at, it's moderately priced. While it's a decent up-front investment, given the fact that you can count on your bed to last 20+ years, it actually is an incredible value.
Is there a one-size-fits-all mattress solution?
While I truly believe Organix is a great bed for most people, I realize that buying a bed isn't a one-size-fits-all proposition. I think they realize that too. They offer a few different levels of softness for their mattress. We chose the softest mattress.
They also offer a 90-day in-home trial offer. You can sleep on their mattress for 90 days (using their mattress protector) and if you don't love the bed, just call them and let them know you'd like to return it. They'll even pay for the return shipping. You've got nothing to lose!
Get a Discount on Organix
Organix is offering Intoxicated on Life readers a generous discount! If you'd like to give their beds a try, just use promo code: IOL for 10% off mattress, free sheets & mattress protector, and free shipping (up to $1,000 in savings).