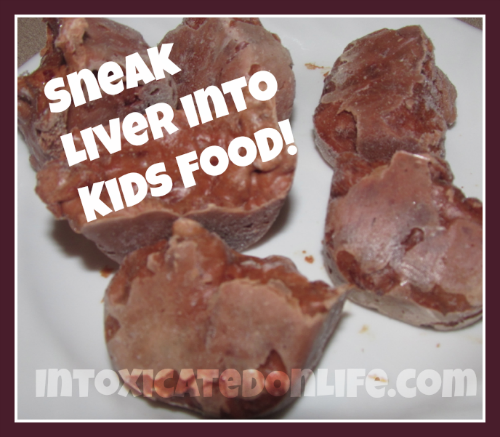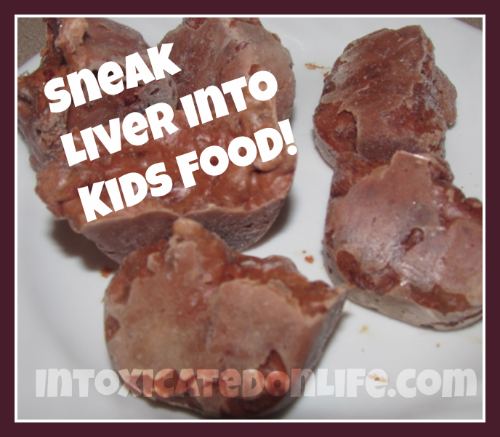 When it comes to healthy foods, liver is a powerhouse! Do you cringe at the thought of eating nutrient-dense organ meats? I, personally, can't stand the sight or smell of the stuff (I'm worse than a kid), but I've figured out a way to make it a regular part of my family's diet. If you're looking for a sneaky way to make your kids eat liver, you've come to the right place.
Why organ meats rock
Organ meats are the most concentrated source of nutrients. Vitamins, minerals, healthy fats, and essential amino acids abound! Organ meats are some of the best fuel sources you can put in your body. 
Liver had loads of B vitamins and is the highest source of the important Vitamin B12 (fyi: B12 is only absorbed well by the body from animal products). Copper, riboflavin, vitamin A, vitamin D, zinc, iron, and selenium are all plentiful vitamin and minerals found in liver. If you want to amp up the nutrient value a bit more, be sure to get organ meats from grass-fed animals.
If you're looking for a good source of grass-fed meat,
Butcher box
has high-quality meat that they will deliver right to your door.
If you use this link to Butcher Box, you can get FREE meat in your first box!!
How I sneak liver into our meals
Because organ meats aren't very popular, those of us who do want to use them in our cooking can acquire them very cheaply.
I haven't gotten very creative with my liver exploits. No liver pate or exotic recipes highlighting liver in this house. I have, however, become quite the master of hiding liver in our food. I don't know about your family, but we eat a lot of ground beef. I use it for burgers, and taco salads, chili, meatballs, meatloaf, and many other recipes. The easiest way I've found to hide liver, is in meals utilizing ground beef.
We purchase half a grass-fed cow and half a pastured pig at a time. I always request the organ meats at this time. But, you can purchase your liver at a grocery store or meat market.
The meat comes to me vacuum packed and frozen. When I'm ready to prepare my liver (and/or other organ meats) I start by taking them out of the freezer and letting them thaw.
Then I stick them in the food processor and whiz the meat around until it's a big mushy mess (it looks pretty disgusting, but don't fret you won't even be able to tell it's in your food).
I then divide the mashed up liver into ice cube trays and freeze.
After they are frozen I pop the liver-cubes (mmm…num num) out and put them in a zip lock bag.
For every pound of ground beef I get out of the freezer, I also get 1-2 liver cubes out for use in the recipe. The kids can't even taste it.
Go! Make liver cubes. Mmm…enjoy livery deliciousness at least twice a week!
What foods do you like to hide in your kids' meals?