Work, sickness, stress, holidays, lack of sleep, grains, sugars, processed foods, exposure to chemicals…
These are all things that stress our bodies, compromising our immune system. When we begin to feel run down or out of balance internally, it's a sure sign that our body is telling us that it's time to slow down and detox.
When I feel myself in need of a detox, it's always helpful to have a list of foods on hand that will aid my body in healing instead of hindering the process. I usually find myself reaching first for liquids—tea or a smoothie—something to flush out my system.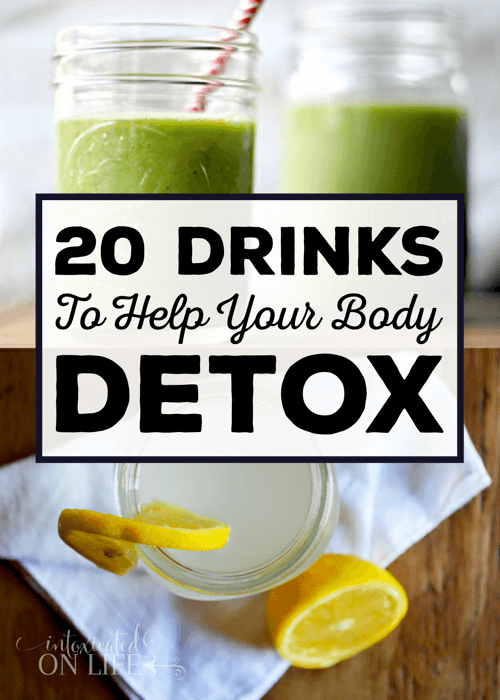 Thankfully, nature abounds with fruits and veggies high in water, fiber, and antioxidants, ready and waiting to help our body reset and heal.
First, I'll share several detox-friendly fruits, veggies, herbs, and spices you can use beverages to help your body detox.  Then, I'll share with you 20 fantastic detox drink recipes! 
Detox-Friendly Fruits
Citrus fruits like lemons and grapefruit are wonderful for detoxifying your body. They flush out toxins, help balance the body's pH levels, and get your digestive tract going. Lemon juice also supports the liver during the cleansing processes. Other fruits, like strawberries, elderberries, cranberries, and cherries, contain one of the most potent antioxidants—quercetin—which acts as a scavenger against harmful free radicals.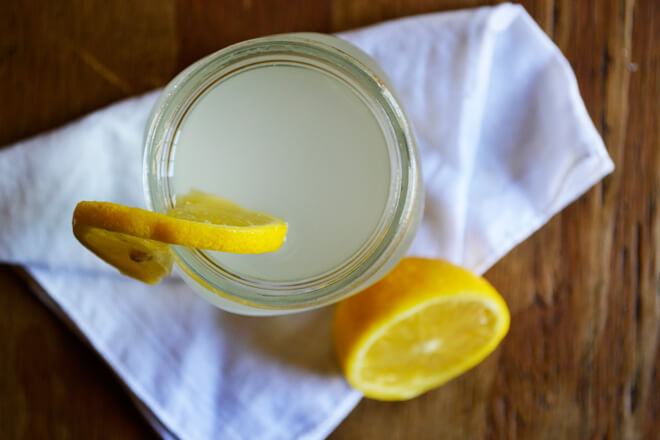 These fruits are also packed with vitamin C (strawberries contain more than an orange!), one of the most powerful vitamins when it comes to detox. It takes toxins and transforms them into something water-soluble, so our bodies can digest and eliminate them.
Pineapple, cucumbers, avocados, and apples are also wonderful fruits for detoxing. Pineapples contain bromelain, an enzyme known to improve digestion. Cucumbers, avocados and apples are full of soluble and insoluble fiber, helping to clean your colon and move food through your digestive tract more quickly. Apples also contain pectin, a soluble fiber that removes heavy metals from your system.
Body-Cleansing Veggies
The most popular vegetables for detoxification are dark leafy greens. They're rich in chlorophyll, which helps the body get rid of toxins from the environment, such as toxic metals, herbicides, cleaning products and pesticides. Greens also aid the liver in detoxification by purifying the blood by increasing the oxygen content.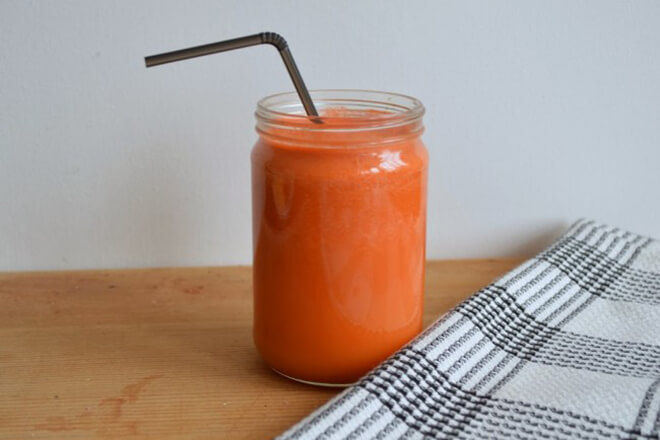 Arugula, spinach, and kale are a good source of antioxidants and vitamins C and K. They also have a high water content, helping relieve inflammation and detoxify the body by cleaning out your liver.
Beets and swiss chard contain the special pigment betalain, which has anti-inflammatory and detoxification effects. Beets also contain fiber, and they assist the liver and gall bladder in breaking down toxins.
And sea veggies, like spirulina, contain alginic acid that absorbs toxins from our digestive tract.
Healing Herbs & Spices
There are many herbs and spices that are helpful for detoxing your body. Among most potent are ginger, turmeric, and peppermint.
Ginger is well known to promote healthy digestion and alleviate gastrointestinal distress by helping to speed up the emptying of the stomach. It is also a very potent anti-inflammatory and immune-booster.
Turmeric spikes your metabolism and helps flush out waste. It also contains an important compound called curcumin, which is strongly anti-inflammatory (as much so as anti-inflammatory drugs!) and a potent antioxidant, helping to neutralize free radicals and block them by stimulating the body's antioxidant enzymes.
Peppermint is known to reduce digestive and gastrointestinal issues, since it's a natural analgesic (pain reliever), it reduces the pain of cramps, bloating, and indigestion. It also contains vitamin C, which helps in the detox process.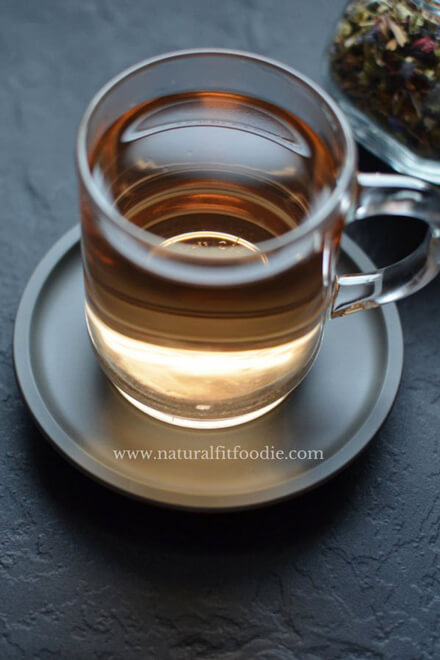 Other Helpful Detoxifiers
Teas, especially green tea, which is a wonderful source of the antioxidant catechin and helps increase liver function. Kombucha is full of antioxidants and nutrients, as well as having anti-inflammatory and anti-microbial properties which aid in detoxification. Honey is also full of phenolic acids and flavoniods (antioxidants), which help eliminate free radicals.
---
20 Drinks to Help Your Body Detox
If your body is gently nudging you (or screaming at you), telling you that something needs to change, below are 20 drinks to help your body detox, each one packed with antioxidant-rich ingredients to help your body reset and heal.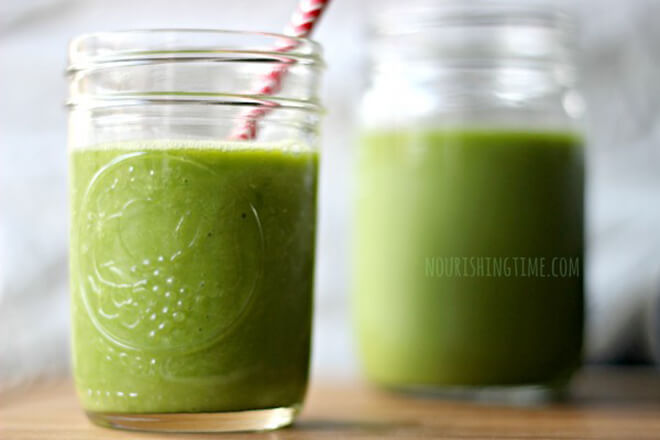 Smoothies
Anti-Inflammatory Cherry Smoothie
Blackberry Cherry Protein Smoothie
Creamy Arugula Pineapple Avocado Smoothie (pictured)
Make-And-Take Smoothies for Moms (with the exclusion of the Cheater Margarita Smoothie)
Orange & Beet Smoothie with Cranberries and Maple Syrup
Juices
Red Roots Detox & Orange Imflammatory Juices (pictured)
Teas and Drinks
Anti-Inflammatory Weight Loss Tea (pictured)
Fizzy Ginger Lemonade (pictured)
Strawberry Whole-Lemon Lemonade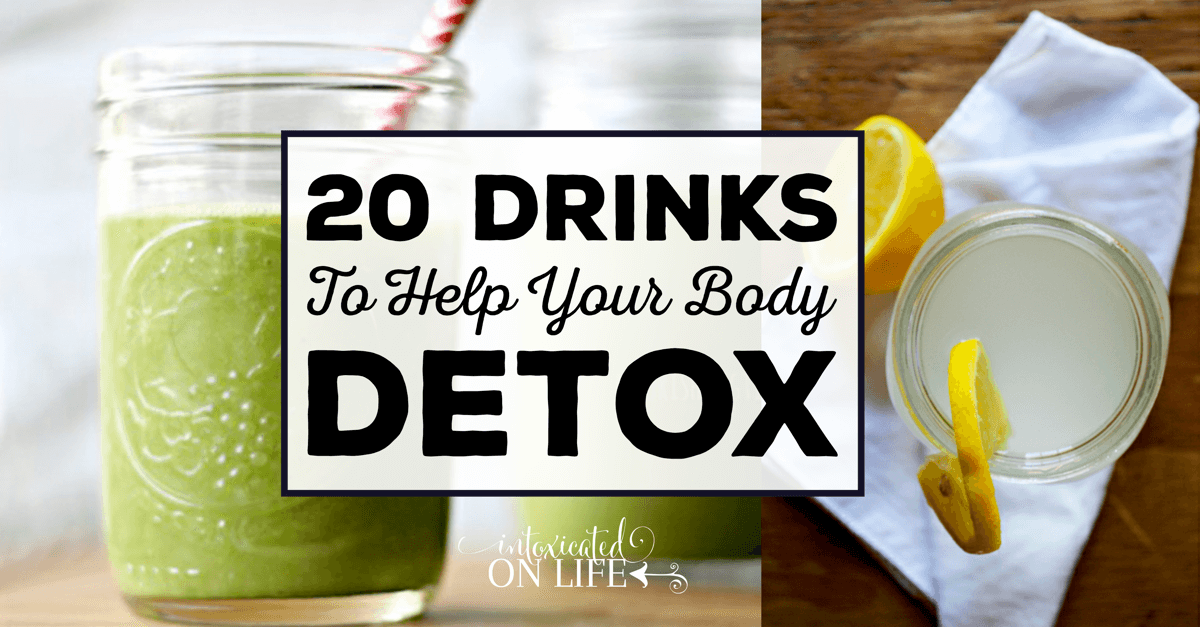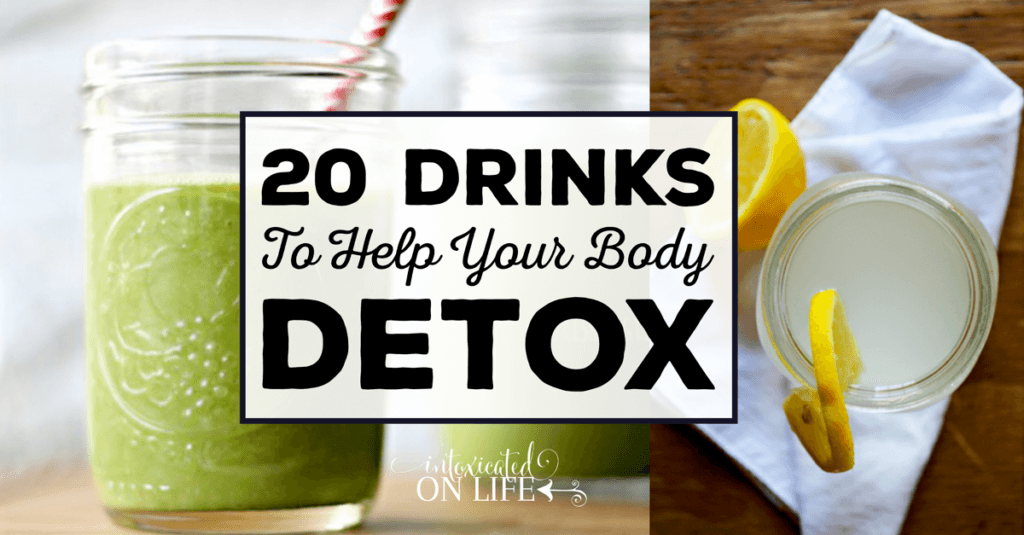 ---
Thanks to these great blogs who shared their detox drinks with us: Au Naturale Nutrition, Farm Fresh Feasts, It Takes Time, Natural Fit Foodie, Nourishing Time, Paleo Gone Sassy, Plaid & Paleo, Raia's Recipes, Strength & Sunshine, There's A Cook In My Kitchen