One of my fondest dating memories is my second date with my husband. He spent 4th of July with my 3-year-old son and I. He allowed me to drag him along to a big family picnic and then we went to watch the fireworks with some of my friends from church. He stood behind me and gave me a sweet little neck rub. It wasn't out of this world or anything, but just knowing that he was willing to try, made me happy. He certainly knew how to win a girl over!
When we were dating, it felt like things were bliss just spending time with each other. Time stood still when we were together. We could enjoy sitting quietly at the park watching Bradley play, or talking for hours over coffee. It didn't really matter. We always made time for each other and for quality time together.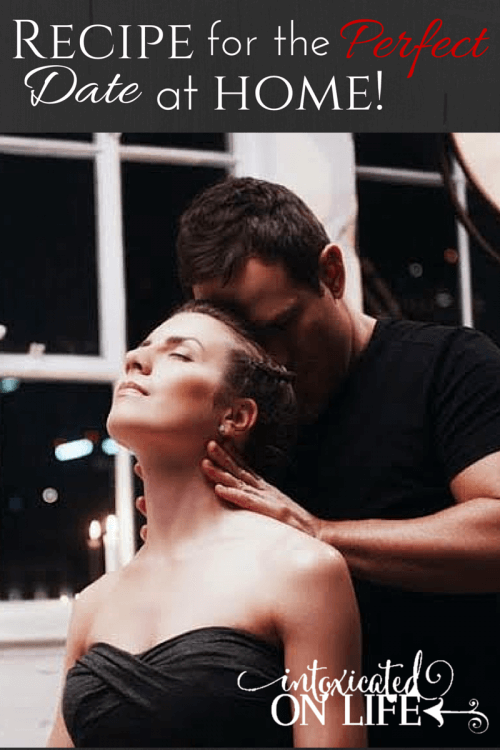 Fast-forward a few years. With 4 kids, and a crazy (slightly insane) schedule, sometimes it feels like we never take the time just to enjoy each other. After the kids are in bed, when we do slow down it often looks like this: watch a TV show. Pass out. Wake up. Run our separate busy ways. Rinse. Repeat. 
Do we have time together? Yes.
Quality time? No.
It's so important we take time out of our busy, tiring schedules to spend quality time with our spouse! I know it can be hard to find (and pay for) a babysitter. It's not always possible to find someone to watch my crazy 4 boys and sometimes it's just not in the budget.
Why not have the perfect date night at home? Why not try the amazing video course, Melt: Massage for Couples? 
Recipe for the Perfect Date at Home!
Ingredients
1

Husband

1

Wife

1

Bottle of Massage Oil
Instructions
Purchase Melt: Massage for couples (you can grab it for 60% off until 9/28/14 for lifetime access).

Print off the invitation you'll receive with your purchase. Seal in an envelope and leave it on your husband's briefcase.

Get the kids to bed a little early and light a couple of candles.

Spend time learning how to massage your hubby, then switch and let him practice on you.

Enjoy!
4 Reasons Massage for Couples is a Perfect Date Night Idea!
1. It's easy to learn.
Think you don't know how to massage your husband? You probably don't. But you can learn. Really, I can't believe how easy the instructor, Denis, makes it. He breaks it up into small video lessons to teach you the ropes (some only a minute or a few minutes long), then he gives you short massage routines to do with your spouse.
This course includes over two hours of instructional material and is really well done. The first series of video helps you with basic massage techniques (basic strokes and applying oil), the second series is about adding "highlights" (techniques to enhance the experience and release muscle tension), and the third series deals with deep tissue techniques. (My husband liked listening to Denis' accent. He said that alone made him sound like an authority on the subject on massage.) In all seriousness though, my husband and I were both incredibly impressed with the quality of the films.
2. It's taught by a qualified professional.
Dennis Merkas has been teaching couple's massage workshops for years. He has a Bachelor of Health Science Degree in Acupuncture and is also a Remedial Massage Therapist. He is the founder of Merkas Health, a team of massage practitioners that service Melbourne, Australia's leading hotels.
3. It's tastefully done.
Often with these types of things, I wonder how much skin there's going to be. I have no desire to watch anything trashy. I can assure you, there isn't anything trashy about this. There is no nudity. It's very tastefully done.  You won't even be embarrassed if the kids walk in.
4. You set the pace
If you only have just a few minutes and want to connect with your spouse, you can keep it real low key. If you have scheduled a longer period of time, you can make it romantic. Either way, this is a fantastic way to connect with your spouse.
Get it Now!
If you struggle to think of creative thigns you can do at home with your spouse, without getting a babysitter, you don't have to anymore! This is clever, creative, and easy to repeat over and over. This is something you'll both enjoy together. You'll feel connected when you're done.
Grab The Couples Massage Course Now!

For 10 days, you can purchase Melt: Couples Massage Course for 60% off. I know you and your spouse are going to love this! You will gain lifetime access to the videos, so it will be a gift that keeps on giving :).
If you live in my part of the world, you know Sweetest Day is coming up October 18th. If you don't live in my world, yes, it's a real thing. Why not begin celebrating this year by buying this for your spouse? This is a gift you can both enjoy together and will continue to enjoy for a long time!
Hmmm…who do I know that's getting married? I can pair this video series with massage oils and candles for an easy wedding or anniversary gift! What newlywed wouldn't love that?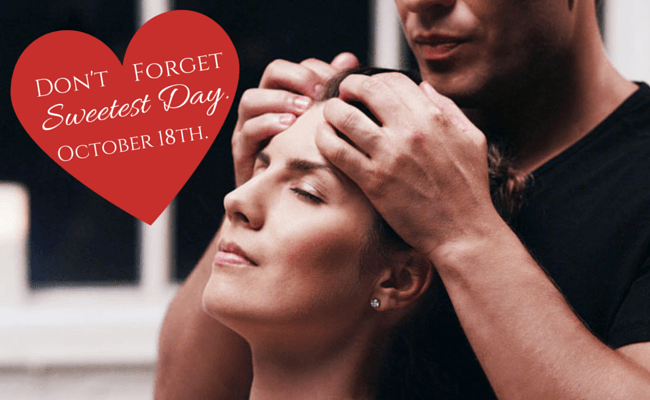 A Final Note to Busy Mamas
I know, I know…as a busy mama it can be hard to set aside "leisure time" when you're home. The house is where you look around and see everything that still needs to get done. The laundry beckons to be folded. The toilets need to be scrubbed. And when you're done with all of that, it's the place where you fall into your habits of just zoning out.
Of course it's nice to get out so you don't have to worry about these things. But when you can't, you can be intentional. Give your hubby the perfect date night at home. Put the laundry and the cleaning aside. Set aside your worries and just focus on your husband. Trust me: he won't complain!
Your marriage is too important to let the "have tos" of life get in the way of time with your husband. Let this massage course help you out and give you a reason to make time for each other.
Do you and your spouse massage each other? Could you use some pointers?