When my fourth baby was born, I was 38 and already had a 16, 14 and 7 1/2 year old, all of whom I home schooled. We were thrilled to add another blessing to our home.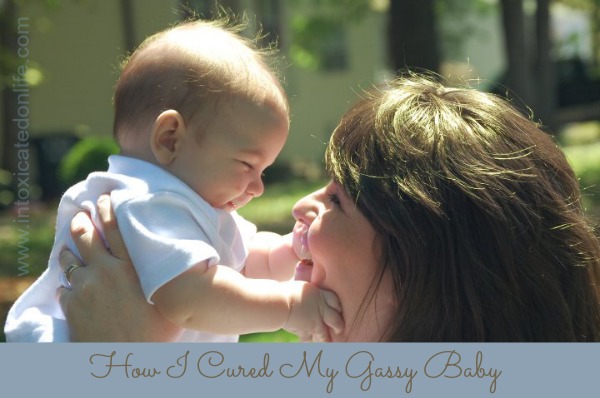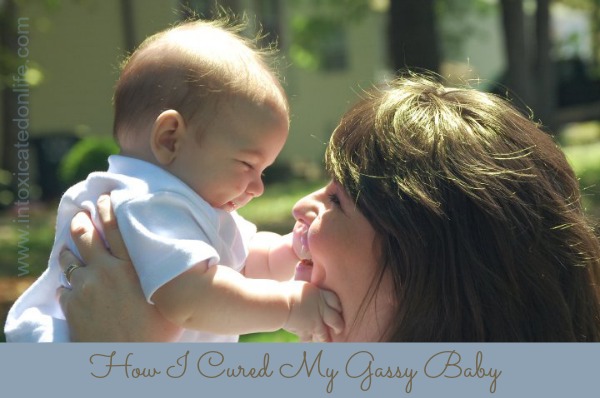 At first, my baby was nursing wonderfully and having great success learning the skills for nursing. After a few days of birth, we found out that he had Trachea Malaysia and believed that his excessive gas was due to this. As he continued to grow, the gassiness did as well. 
After months of literally no sleep, for fear that my baby may stop breathing with the trachea condition, I couldn't take any more burping and lifting his legs from 4 to 6am every morning, with gas coming out with each lift of the legs.
Help Me With My Gassy Baby
It was time that I had a more in depth discussion with the pediatric doctor and find a remedy to this situation. Working with the nutritionist from the doctor's office, we had eliminated many things on my diet, journaling what I ate, to see if perhaps something I was eating was causing him this much gas. Nothing was making a difference and everything pointed to the Trachea Malaysia.
He wasn't willing to take a bottle. Trying different options were not possible for him. We tried the gas drops, elevating him after eating (which we were doing from the beginning, since burping was a constant part of his first four months), and different burping techniques. Still nothing was helping my sweet, gassy baby. I was growing a walking zombie, unable to function in the home or in homeschooling. Something had to change.
How I Cured My Gassy Baby
Finally, the doctor suggested only nursing on one breast at a time or even the same breast for two feedings in a row before switching sides. She explained that the first part of the milk has more fat and harder to digest for the baby, so maybe he needed less of that and to completely empty the breast of milk during a feeding. I was exhausted and so was my husband, so that seemed like an easy suggestion, although it made no sense to us at the time, as our other three children had none of these issues.
I'm so glad that our skepticism didn't stop us from trying it.
I went home and began to journal what side I nursed on and for how long. I would nurse on the same side for the second nursing. During this time, the other breast had some issues, so I just pumped a little (but he would never take it out of the bottle). Then I would nurse on the other side and journal what side and for how long.
After a few days, I was beginning to remember what side I nursed on last and would do less of the journaling. Within a week of this routine, my gassy baby disappeared and I never went back to nursing on both sides at one feeding.
As an additional benefit from this nursing pattern, I never, ever leaked! Ever! I never got engorged and I didn't feel like I was a nursing mom, until he was ready to nurse.
---

Dollie is a Christian wife to her heart-throb of 20+ years, homeschooling four blessings, with one graduated. She blogs about her passions from a Christian heart on everything home at Teachers of Good Things and sharing her journey to adding nutrition in their food at Health in the Kitchen, where recipes and nutrition collide. You can engage with Dollie on Facebook, Twitter and Pinterest.