Homeschooling—like any kind of schooling—is not just an educational decision you make for your children. It is a lifestyle decision you make for your family.
Many parents who like the benefits of homeschooling also dread the potential cost to their personal time. Admittedly, there's something freeing about handing your kids over to professional educators 1,100+ hours a year so you can be free to do…well, whatever you want.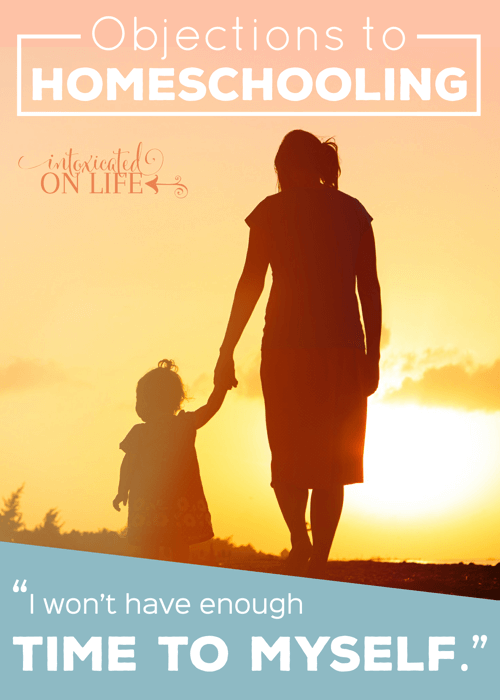 If you're considering homeschooling, but you're just not sure about how it will tax your schedule, the following considerations are important to understand.
Consideration #1: Yes, homeschooling takes time.
There's no way around it: when you are your child's educator, it will take time to not just teach them but also plan how you're going to teach them.
You may spend hours pouring over different curricula, reading homeschooling blogs, and researching different educational methods and philosophies.
You're also likely to run into unforeseen challenges along the way—from organizing your growing collection of curricula to dealing with a particularly obstinate child.
While there are ways to work smarter (not longer) as your child's educator, there's no way to avoid the reality that homeschooling takes time.
Consideration #2: Is teaching a liability or a blessing?
Before we start asking about ways to cut corners on the amount of time it takes to homeschool, it is best to start with our own attitudes. Do we see extra time with our children as a liability or a blessing?
I don't ask this question to guilt you—there's nothing wrong with taking time away from our children to be productive, work, visit with friends, pray, read, or enjoy a hobby.
I'm asking more about the pull of your heart. When you think about spending time with your children—or more specifically, educating your children—do you think, "How long will this take so I can get back to my life?" or do you think, "What a blessing that I get to shape the mind and heart of my child?"
I think if most parents are honest, many of us have given into the modern mentality that children are nice accoutrements for a fulfilling life—as long as they don't cost us too much time or money. In modern societies, children are often seen as a burden, not a blessing, and it is this attitude that may need to be checked before we can make an honest assessment of homeschooling.
Consideration #3: Homeschooling doesn't have to take over your life.
While homeschooling takes time, it doesn't have to be an all-consuming activity.
While the average public schooler in America is in school for 6-7 hours, children who are homeschooled don't need to spend nearly this long. While a few of the most restrictive states ask you to log your hours, most states are not like this. For some families, the school day may only be an hour or two for younger students, and 3-5 hours for older students.
The older students get, the more independent learning can be encouraged. Whether its independent reading, math worksheets, or quizzes, many activities do not need your constant oversight. Thanks to online classrooms and video curricula, there are some subjects that you don't need to be present for at all. For many families, direct parental oversight and involvement involves only a small portion of their homeschool day.
There are creative ways to homeschool as you go about your normal routine. A lot of school work can be done nearly anywhere—the laundromat, the library, the park, the grocery store, etc. Need to teach budgeting? Take your kid along with you to the store and have them figure out how much you can spend. Learning about nutrition? Have your student pick out the items are the grocery store with the ingredients you want.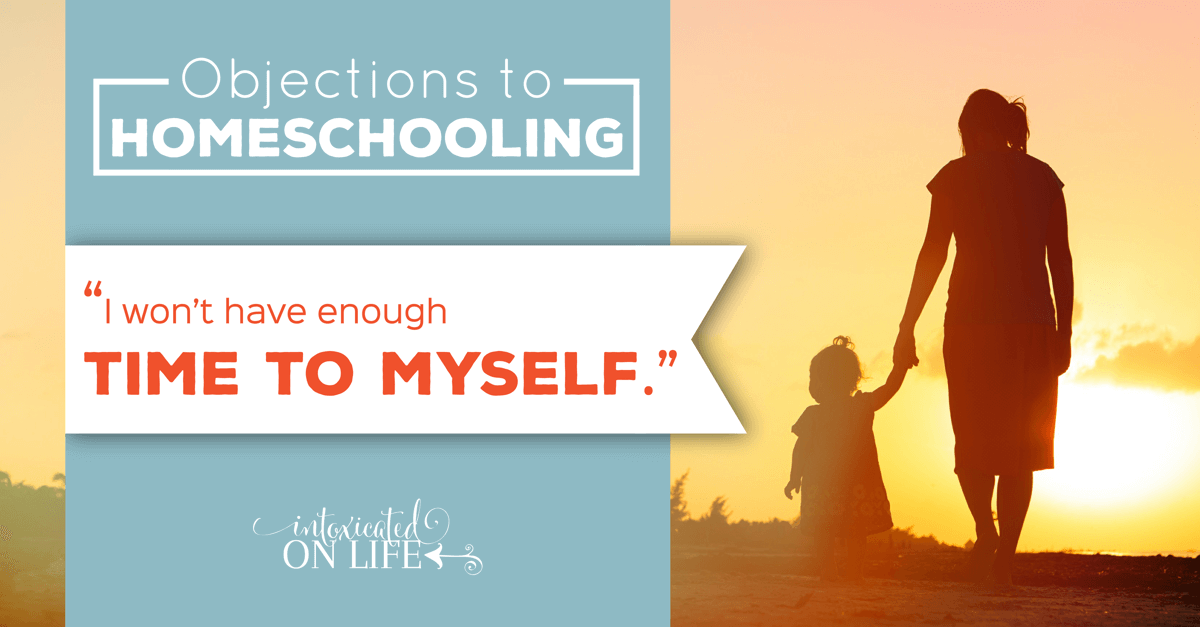 Consideration #4: Set aside time without your children.
Homeschooling families don't need to be around each other 24/7. There are many ways to make time to be alone, even as a homeschooling parent.
Network with other homeschooling parents to do trade-offs. On a weekly basis, take another family's children one day and give them your children another day. Not only does this give your children opportunities to build friendships and learn from other adults, it gives you weekly time to decompress.
Get involved in a homeschool co-op. While you may still have to volunteer some of your time at the co-op, it may also give you a few hours to be without your children for a while.
Consider using tutors. If there are certain times of day you want to be free, and if there are certain subjects you know you don't want to teach, consider hiring a tutor to come in once or even several times a week.
Just like public school families, you can still make use of babysitters to get a night out every now and then.
Leave a comment
Let us know…
How do you structure your homeschooling experience to give yourself time alone (or just time to do whatever you want)?
What other objections to homeschooling have you heard?