Three Kings: Seeking Christ After Christmas was inspired by our family's desire to continue pursuing Jesus after December 25th. Advent draws us near to the heart of God in holy anticipation of Emmanuel—God With Us. Christmas Day brings merriment and rejoicing as we celebrate that He is here!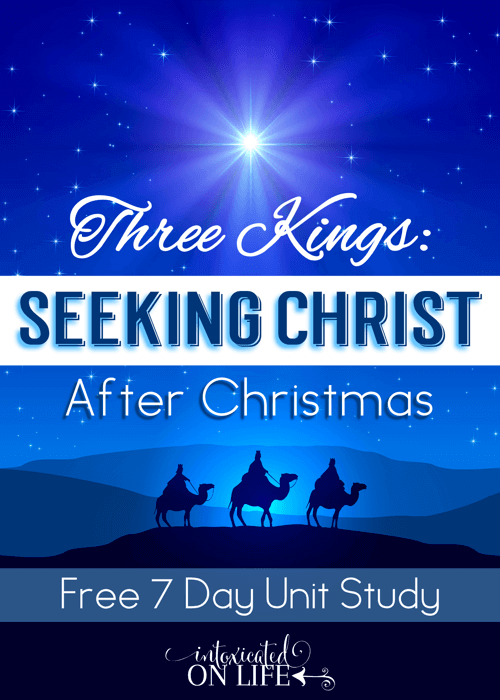 This study on the three kings will help your family dwell on the incarnation of Christ from Christmas Day into the New Year. Together, we will reflect upon the revelation of Jesus to the world and in our lives. We will also take action on that revelation as we usher in a new year dedicated to the Lord.
The study is 7 days and each lesson includes a daily reading, devotion, crafts and activities. The seventh day features a Three Kings Day party using all the information and crafts from the study.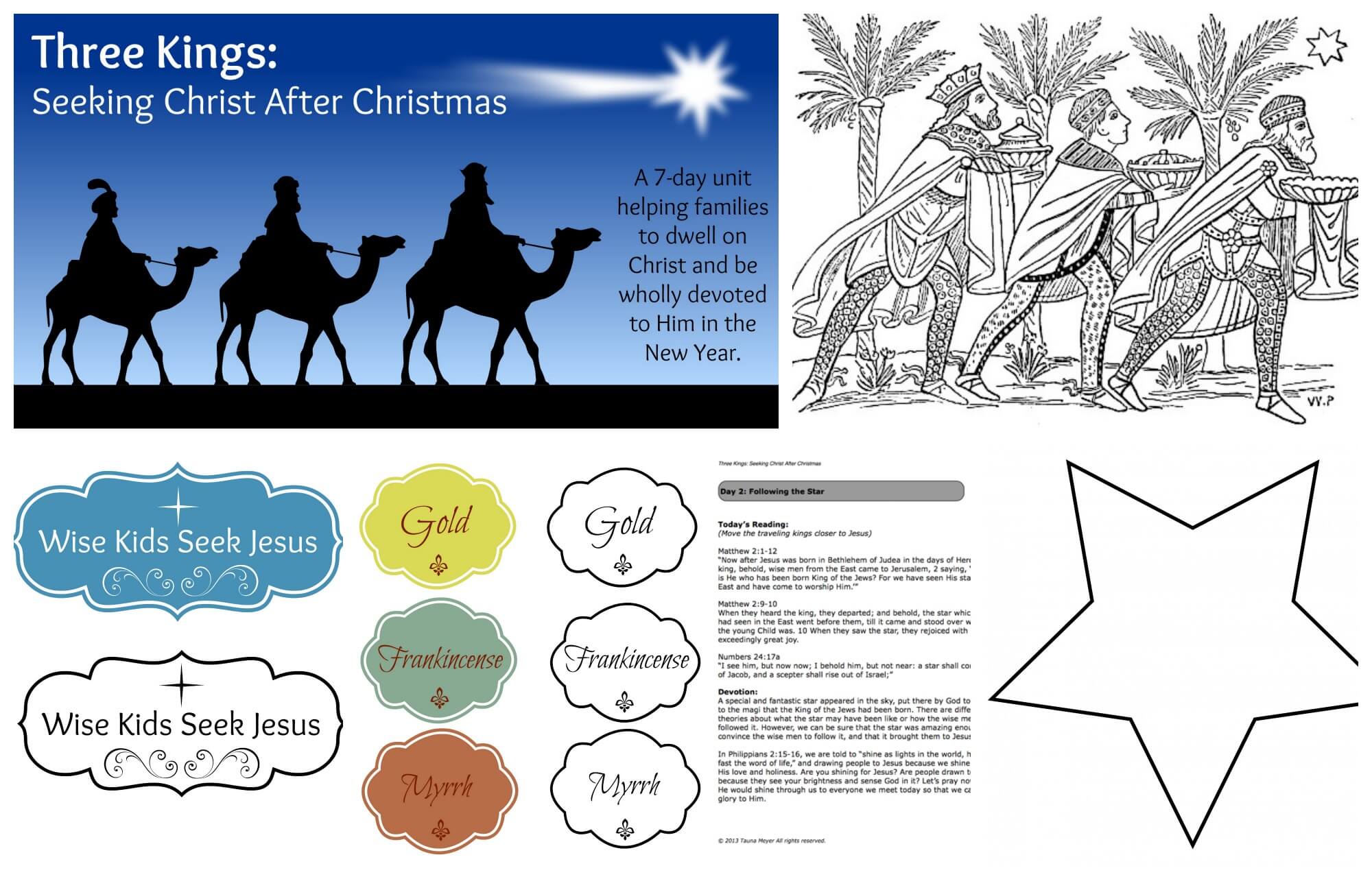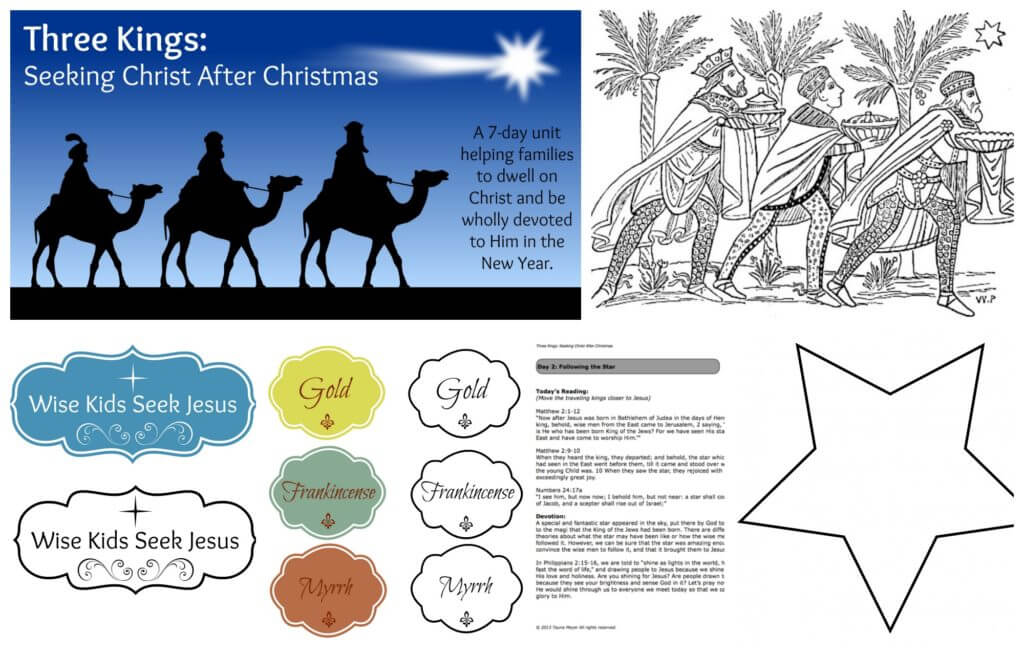 Three Kings Lesson Outline
Kings in Context
Following the Star
Seeking Jesus
King of Kings
Gifts of the Magi
Our Gifts to Jesus
Revealing Jesus to the World (Three Kings Day Party!)
How to Use These Three Kings Lessons
You can use this Three Kings study as a part of your December activities leading up to Christmas, with a traditional Christmastide observance that ends on Epiphany, or start it right after Christmas.
Our family will be starting the first Three Kings lesson on Christmas night and ending on New Year's Eve. Our party will be on New Year's Eve, which is perfect for littles who do not stay up late for the New Year celebration. It is also a nice fit because the activities for the lessons lead into what gifts we can give to Jesus in the coming year.
I hope you have a wonderful Christmas and are blessed by this Three Kings study as your family moves into the New Year!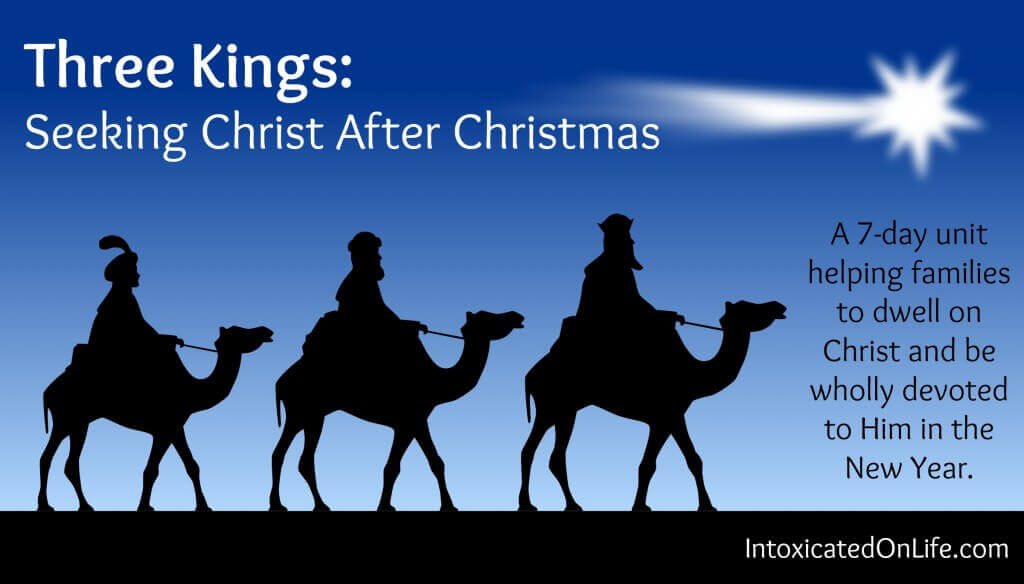 More Christmas Resources: