Learn more about astronomy and how to make science fun again.
Come to our FREE webinar where you'll learn a variety of approaches to teaching astronomy, find out how astronomy can integrate with other subjects you're already teaching, learn about dozens of inexpensive resources and books you can use to help teach your kids astronomy, get hands-on activity ideas your kids can do at home indoors and outdoors, and see what all of the benefits your children will receive from learning about astronomy.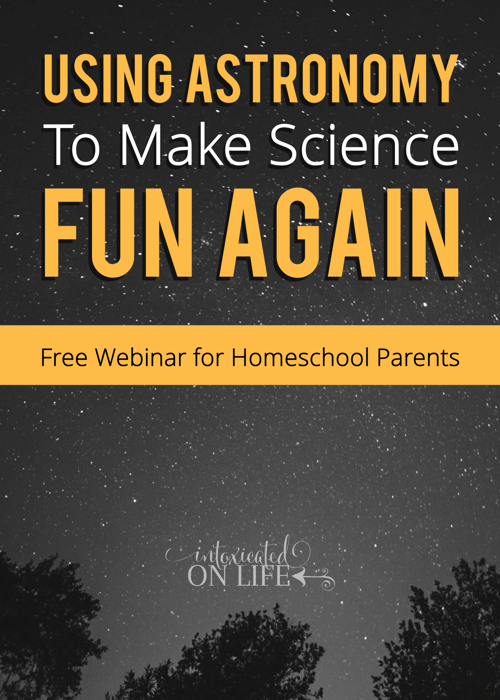 Learn more details about the astronomy class in this post.