Here is the ultimate list of resources for memorizing science facts. Whether you're trying to teach your children facts about animals, plants, human anatomy, astronomy, geological features, chemistry, or physics, finding good memory tools can help your kids establish a good foundation.
Below are some of the best and most used science fact memory tools available.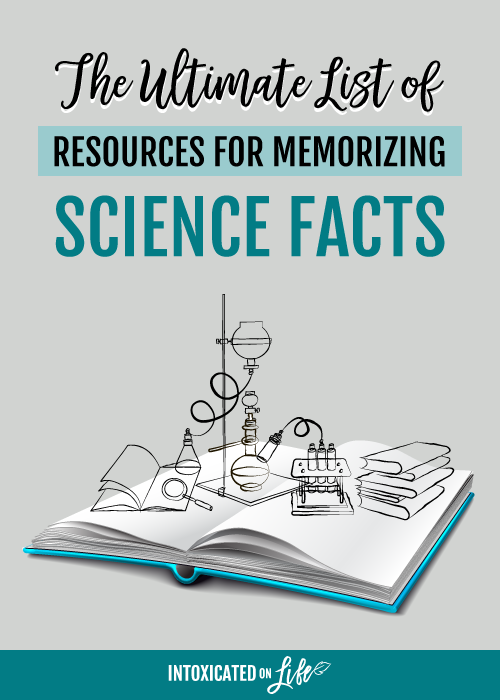 The Ultimate List Of Resources For Memorizing Science Facts
Lyrical Life Science – These are memory songs for life science facts using traditional tunes, including general science, mammals, and the human body (recommended by Veritas Press).
Lyrical Earth Science – These are memory songs for geology facts (recommended by Veritas Press).
Brighter Child Flash Cards – These science and social studies cards cover animals, plants and space, birds, bugs, and reptiles.
Linkology Card Games – Linkology games help students link important science concepts and build content vocabulary and classification skills. Match the photo or illustration cards with appropriate word cards to create connections. Games include animals, the human body, and the solar system.
Flash of Brilliance Cards – These cards are thick, durable, and are real photos of the objects being memorized, including animals, bugs, dinosaurs, and space.
Apologia's Exploring Creation Series – To accompany their popular curricula, Apologia has also released flashcards to help kids memorize science facts. These include cards for general science, biology, chemistry, physical science, the human body, marine biology, physics.
Classically Catholic Memory – A four-year memory program for Catholic children, which includes earth science, astronomy, biology, chemistry, and physics.
Living Memory: A Classical Memory Work Companion – This 452-page K-12 resource book by Andrew A. Campbell includes suggestions on how to do memory work utilizing basic language skills of reading, writing, speaking, and listening. Included are lists and mnemonics for natural sciences.
Genius Baby App – Kids can use this app to learn anatomy, botany, astronomy, and more using pictures and sounds.
100 Things to Spot in the Night Sky – This "spotter's guide" teaches kids about planets and constellations, and describes key features such as position and brightest stars.
Learning Wrap-Ups – Wrap-ups are hand-held games that help to reinforce memory core subject facts. Available are individual wrap-up kits for learning science facts, such as geology, astronomy, biology, chemistry, and physics.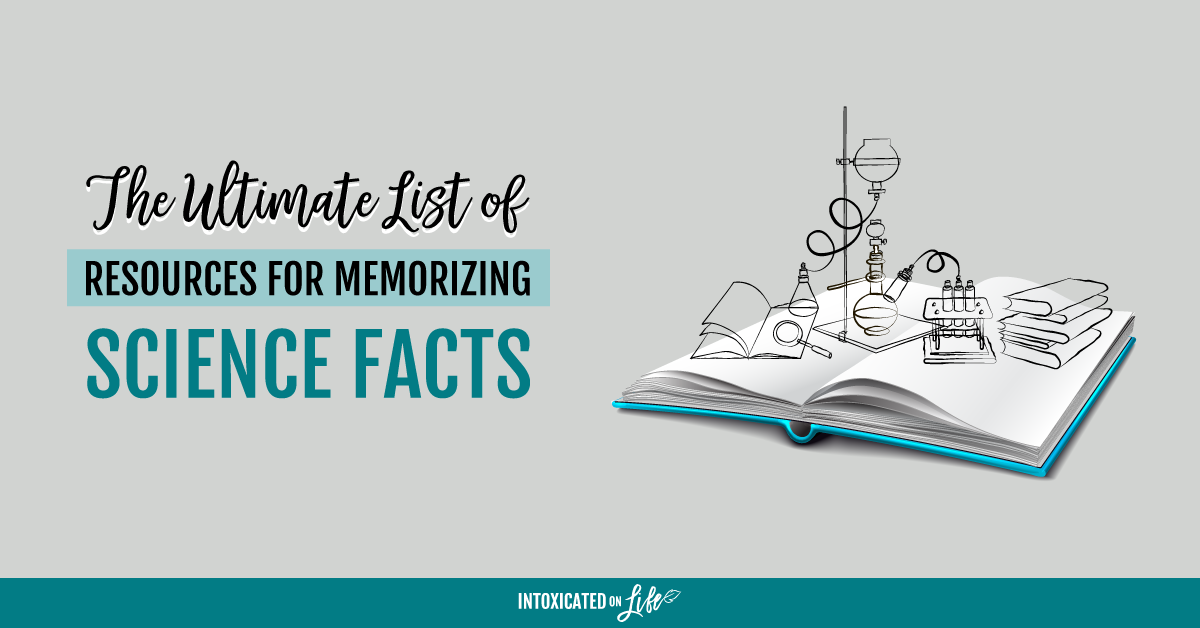 More Science Resources
There are many ways to learn science in a homeschool setting. While memory work is an excellent tool, we have many other science resources for you to use.
Check out These Science Articles:
My hope for you…
I hope this list of resources for memorizing science facts helps you as you teach your kids all about science.
Don't forget to check out our other Homeschool Tips, Articles, and Resources.
More Homeschool Memory Tools: