The sweet aroma. The warmth. Nutrients. Antioxidants. These are a few of the reasons I enjoy tea. Did you know the herbs that are used in teas have tremendous healing properties?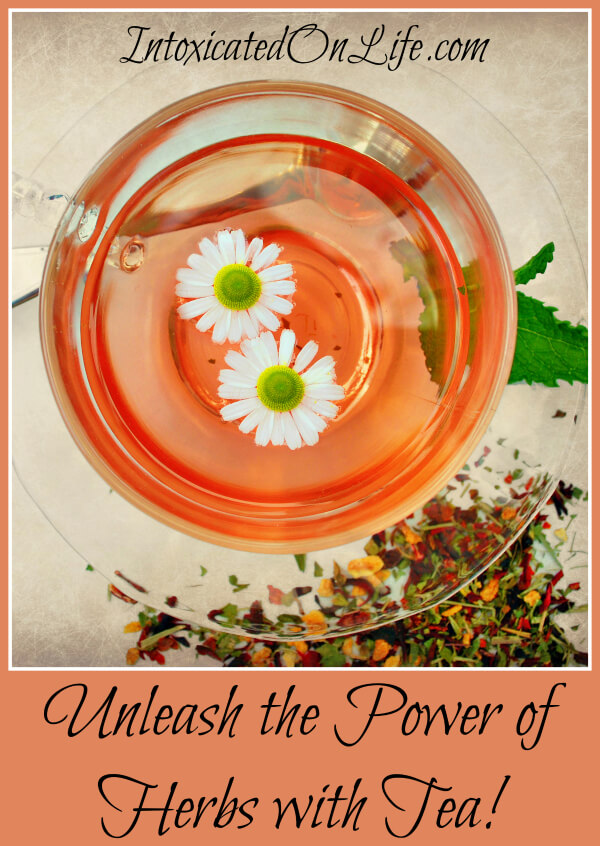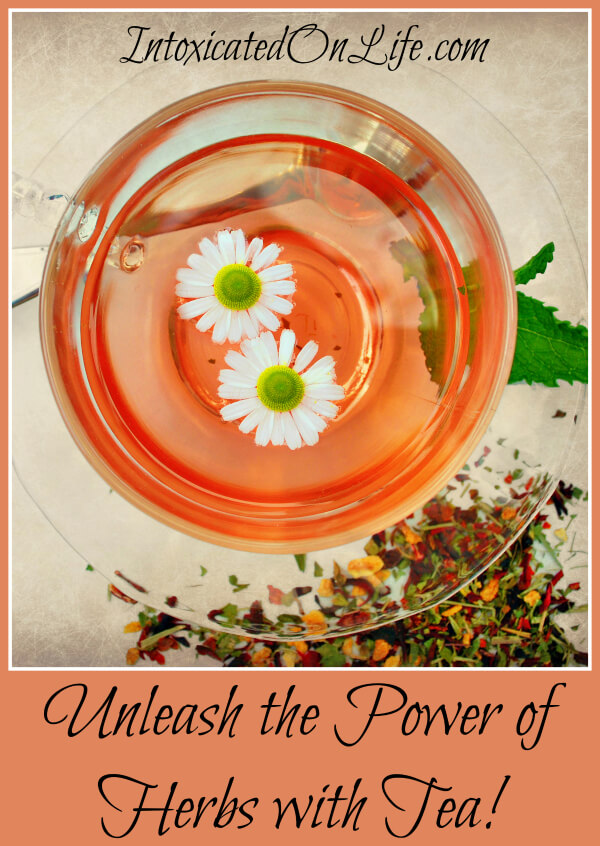 Special thanks to Anna Naturals for sponsoring this post. 
Health Properties of Tea
Different teas and herbs have different health properties. The combinations of teas you can create are endless as are the health benefits.
While chamomile tea has a calming effect and helps to decrease inflammation in the body. Peppermint tea is good for stress relief and stomach aches. Some teas help with sleep and relax your body and mind while others boost energy levels. Herbs can aid with digestive problems, strengthen your immune system, support heart health, and more! Of course, I'm a big fan of the health benefits of green tea. Green tea contains important antioxidants and micronutrients found in abundance.
The Search for Healthy AND Safe Tea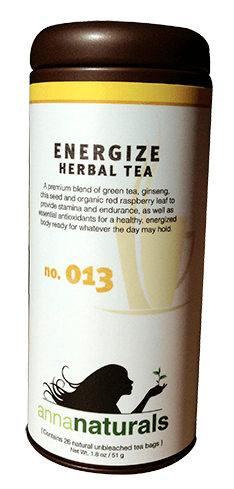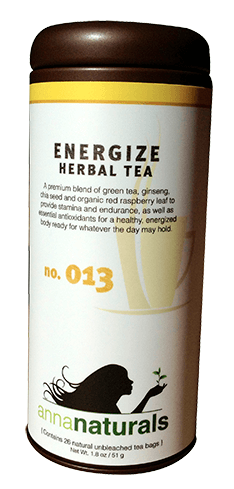 Like everything we put in our body, we still have to be careful with tea. Conventionally grown fruits and vegetables are sprayed with toxic pesticides and our meat is filled with hormones and unhealthy foods that we should be wary of.  So to many of the teas you'll find at the grocery store have unnecessary and unwanted additives. You also can't be sure of the chemicals that have been sprayed on the plants prior to them ending up in the tea bags.
I've found a fantastic company that is committed to bringing delicious, herbal teas and they don't sacrifice quality. Anna Natural's teas are organic, free of chemicals, and other additives. Just look at the ingredients in the Energize Tea:
Green tea leaves, ginseng, organic red raspberry leaf, chia seed, organic ginko biloba, hibiscus, strawberries, strawberry extract, stevia.
I've had a chance to personally try the Anna Naturals Energize tea and I can say that I 100% enjoyed every cup. With every cup I anticipate the fragrant aroma that meets me as I open my tin of tea. And not only did this tea delight my senses, it also—as the name of the tea implies—gives me a nice burst of energy (something every mama can use from time to time).
You may also notice this combination contains green tea, which I typically don't care for the taste of. I have thoroughly enjoyed the Energize Tea from Anna Naturals though. The other flavors compliment the green tea beautifully.
A Discount on Naturally Healing Teas
Anna Naturals offers a variety of teas that are perfect for mamas at any stage: pregnancy, nursing, teas to ease your cycle, energizing teas, and even teas to help you sleep more peacefully at night. I'd encourage you to check out their teas and as a little extra incentive, Anna Naturals is offering my readers a 15% discount if you use the code IOL15off.(expires 11/11/13).
What tea would you love to try from Anna Naturals?