If you are into the classical Christian education scene, then you've undoubtedly considered getting a Latin curriculum for your children.
I rebelled at this idea at first, primarily because I remembered how difficult those two semesters of college French were. But, alas, after much reading and debating with myself, the logic of teaching and learning Latin alongside my son prevailed.
But here's the thing: It's been much more fun and painless than I imagined.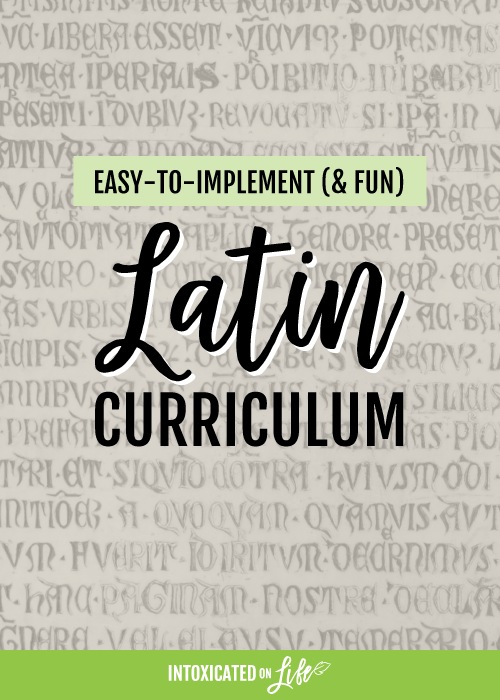 I think that is partly because I don't have the stress of being in a graded college course, but more because I've found a curriculum that I enjoy and is easy to implement for a mom with no Latin background.
Visual Latin Curriculum
First, let me say that the Visual Latin program is really the ideal kind of Latin program for a child who is dipping is toe into Latin for the first time: it's lighthearted, entertaining, and short.
Visual Latin is available on DVD or as downloads. Back when my first son was 7 years old (oh so many years ago), I chose DVDs, but wish I would have purchased the download instead because little boy fingers are apt to muck up the DVD over time.
Each lesson is made up of three parts and each part contains a short (around 7-minute) video and a worksheet:
The first part of each lesson is the grammar section. This section introduces the new concept for the lesson. The worksheet is usually just reading about the concept and sometimes there is a short exercise to reinforce the concept introduced.
During the second part of each lesson Mr. Thomas uses sentences in the video to demonstrate the new concept. The worksheet contains exercises where students put into practice what they're learning about.
The final section is reading and translation. During the video portion Mr. Thomas reads through a passage of Latin that is based on Scripture while we listen. He then reads through the passage slowly, giving us time to repeat after him, allowing us to practice our Latin pronunciation. Finally, we spend time translating the passage into English on paper. This is my favorite part because after I've completed it, I really feel like I'm making progress on learning this language!
We usually take about one week to go through the lesson. We spend a day on each of the three parts and sometimes a fourth day to review concepts and/or make flash cards of the new words presented in the translation segment. We have also taken specific weeks along the way to review a particularly challenging concept, sometimes repeating a lesson through a second time.
The Visual Latin blog and website is a veritable treasure trove for those of us using this curriculum:
All of the lesson worksheets, as well as a short dictionary of words used is available as a free download on the Visual Latin website.
The folks over at Visual Latin also put up links to other helpful Latin tools and resources. Mr. Thomas recommends using the book Lingua Latina as a supplement alongside Visual Latin starting after lesson 15. They provide a schedule of when to complete the Lingua Latina reading passages and how the concepts taught in Lingua Latina correlate with the lessons in Visual Latin.
Visual Latin: Sample Lesson
Here's a sample lesson of Visual Latin to give you a taste of what Mr. Thomas does.
Review
Mr Thomas isn't stuffy, geeky, and rigid as I'd expect a Latin instructor to be, but rather laid back, engaging, and funny (in a cheesy sort of way). He is able to explain difficult grammatical concepts in a very understandable way, even for my kids!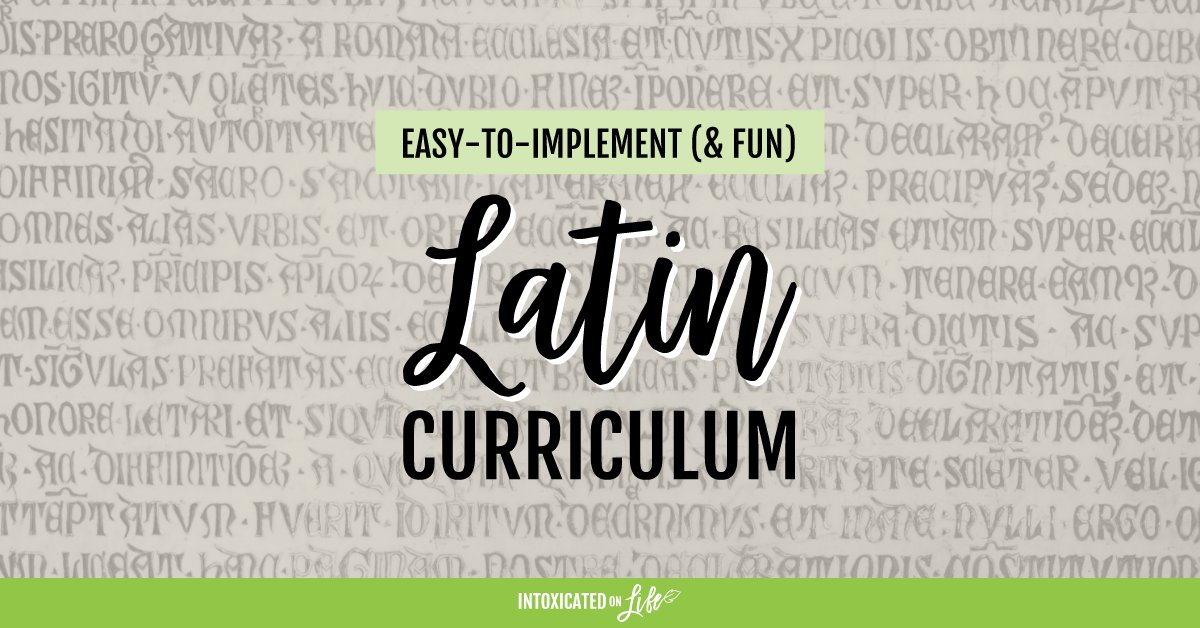 I should probably note that Visual Latin is not marketed as being recommended for 7-year-olds, but my oldest started it when he was 7 learned a ton with it. The creators of the program recommend the curriculum for students 9 and older and says students should be able to read already.
My oldest loved this program. The year before we did Visual Latin, we completed Prima Latina, and while it was a nice gentle introduction to Latin, he was much more engaged with Visual Latin, despite the fact that it's much more challenging. He  had so much fun with the course, he keeps asking me when we get to meet Mr. Thomas!
I think one of the main things that we like about this curriculum, versus some others that I had been considering, is that it isn't just simply rote memorization and lots of drills. It appears that a lot of the introductory Latin curriculums focus on this. While certainly memorization is part of this curriculum, it is focused heavily on experiential learning. Mr. Thomas talks about the value of immersing yourself in the language via reading, listening, and translating, and this is certainly the natural outcome of his theory of teaching. It's a style that works very well for both my son and me!
Probably my only complaint about Visual Latin is that it would be nice if there was a bit more review. In one sense the review is built in as the language builds upon itself, but it would be nice to see more supplemental worksheets to grill the student on certain concepts. With that said, we do get some review now by incorporating Lingua Latina and we also use flash cards for our Latin vocabulary during our "memory time" in the morning. I've also been using I speak Latin as a supplement.
I highly encourage you to check out Visual Latin if you are looking for a good Latin introduction for your kids.
But, for now, I'll say "Vale amica!"