We all want soft, supple skin, right? Nobody wants dry, flaky skin, or skin that is greasy or aging before its time. That's why it's so important you watch what what you're actually putting on your skin. Contrary to popular belief, you don't need skin care products with fancy names that cost an arm and a leg.
No. You need to go back to the basics.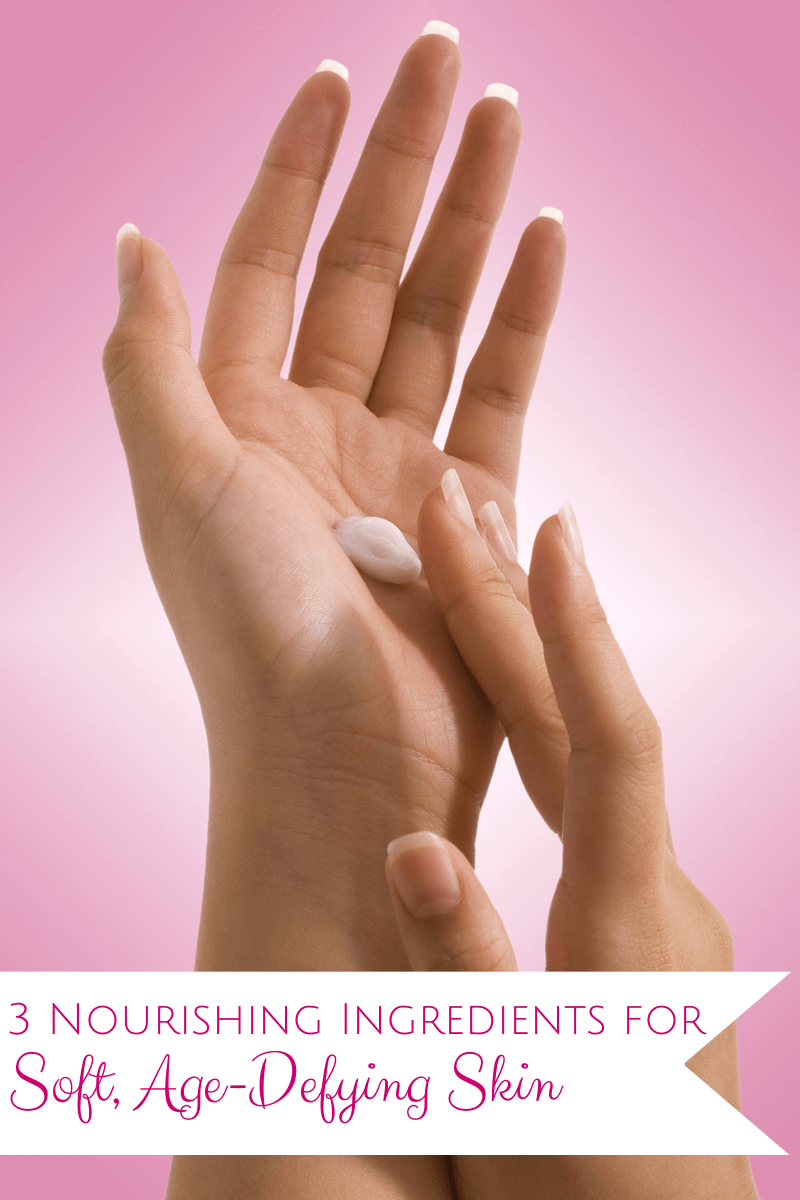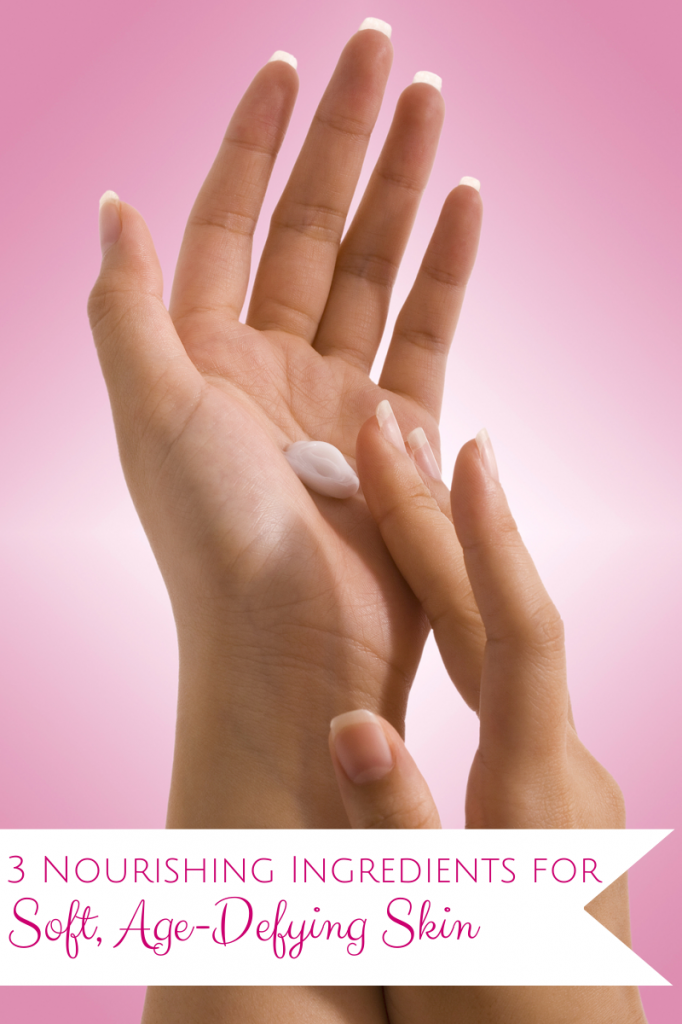 Skin care products are a huge source of toxins for the average American woman. Did you know, 60% of what you put on your skin is absorbed into your body. That means, the toxic chemicals that companies promise will give you youthful skin don't just stay on the top of your skin, but end up inside your body. Sure, you might see some positive effects from those toxic skin care products in the short term, but in the long term they aren't doing you any favors.
Here's a good rule of thumb: don't place products on your body that you wouldn't eat. 
Special thanks to Third Day Naturals for sponsoring this post. 
When looking for skin care products, here are three ingredients that will help nourish your body on the outside and inside.
1. Coconut Oil
Coconut oil is one of my favorite foods. (I have a 5 gallon bucket of it in my basement, for serious.) It's a super food. It's not just awesome for your insides; it's great for your skin, too. Coconut oil provides deep moisture and exfoliates your skin, making it smoother. It strengthens underlying connective tissue which in turn reduces the appearance of fine lines and wrinkles. How's that for age-defying?
Coconut oil is such a great product for your skin, Third Day Naturals has put it in all of their products. Yes, their soaps, lotion bars, lip balm, zinc and castor cream, healthy jelly, and body butter all contain coconut oil.
At this point you may be freaking out wondering if I've lost my marbles. Put oil-based products on my skin? Are you crazy? Won't that make my skin greasy and cause break outs? Nope, I'm not crazy (well, maybe a little bit). But coconut oil is a great product for your skin. It might sound greasy, but used in moderation you'll find that it gives you soft, supple skin. It will also help prevent blemishes as it combats the bacteria that causes breakouts.
2. Beeswax
Beeswax is a natural protectant and barrier. It locks in moisture. Because of beeswax ability to protect skin from the damaging environment, you want to look for this ingredient in your lip balm.
Beeswax also has healing properties. It's germicidal, anti-inflammatory, antibacterial, making it good for wound care. Products like Healthy Jelly and Zinc and Castor cream contain beeswax and other natural ingredients that can help prevent and treat diaper rashes and treat wounds.
3. Shea Butter
On top of being a fantastic moisturizer, shea butter is naturally high in vitamin A, E, and K. On top of this, shea butter has been shown to help increase collagen production, enhance cell regeneration, and increase circulation. You know what this means? Less wrinkles.
Not only that, but shea butter is anti-inflammatory, so it's good for blemishes, insect bites, eczema, sunburns, and more.
No wonder Third Day Naturals includes shea butter in their lotion bars, body butter, and lip balm. Shea butter is some good stuff!
Products That Will Nourish Your Skin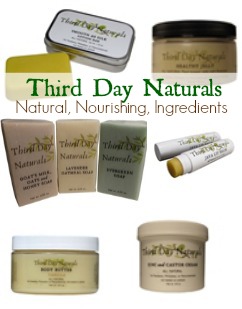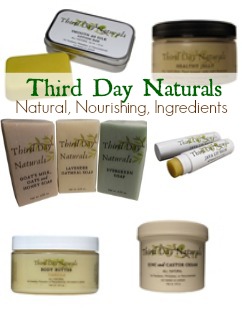 When you're searching the aisles and the online stores for the perfect skin care products, might I suggest that you stick with products you know exactly what is in them. That means no weird chemical ingredients or synthetic fragrances. Finding good skin care products that fits this bill is easier said than done. Go to your local store and look at the ingredients. I guarantee you won't find many (if any) that will pass. Third Day Naturals is one company that passes with flying colors!
When I opened my package from Third Day Naturals, I was immediately overwhelmed with an amazing aroma. Not the sweet chemical scents you've become accustomed to smelling, but with naturally delightful smells. And then when you use the product…wow. Just wow. You're going to love these products! These products are filled with naturally age-defying ingredients!
PS: I was also impressed with their good prices and FREE shipping. Cool, eh?