Dear Christian Parent,
I get it. I really do.
The thought of your precious child growing up and facing sexual choices and temptations isn't always a pleasant thought. The thought of having to prepare your child for those choices also might make you cringe.
But if you don't prepare them, who will?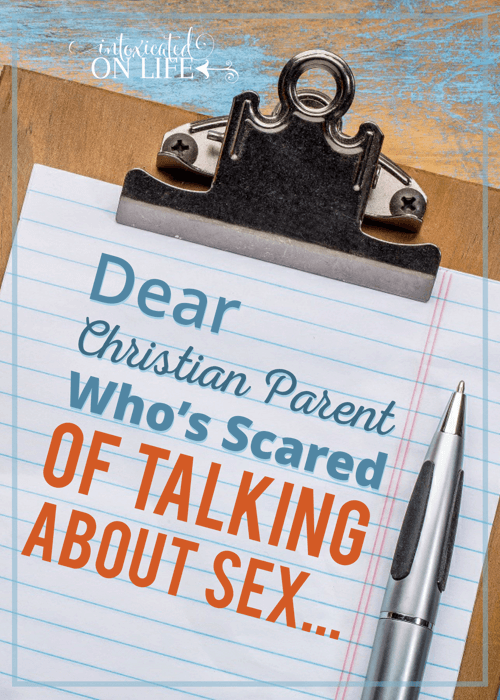 Is any child ever served well by their parents being sheepish, embarrassed, or aloof about the subject of sex? No. Of course we should never talk about sex like meat-headed teenagers in a locker room—being brazen or crude—but neither should we shirk our responsibility to disciple our children well in the area of sexuality.
I met a mom recently who avoided talking about sex with her kids like the plague. As her kids asked her questions over the years, she had a long list of justifiable excuses as to why she would change the subject. "They aren't ready to hear that yet." "They're too young." "I don't want to rob them of their innocence." "I'm not sure what to say or how to say it."
Perhaps she shouldn't have been surprised when her kids went to Dr. Google to get their answers. (And, by the way, she didn't like the information the Internet gave her kids about the subject.)
This is why we have just released our brand new e-course called Having the Talk: Biblical Sex-Ed Training for Parents.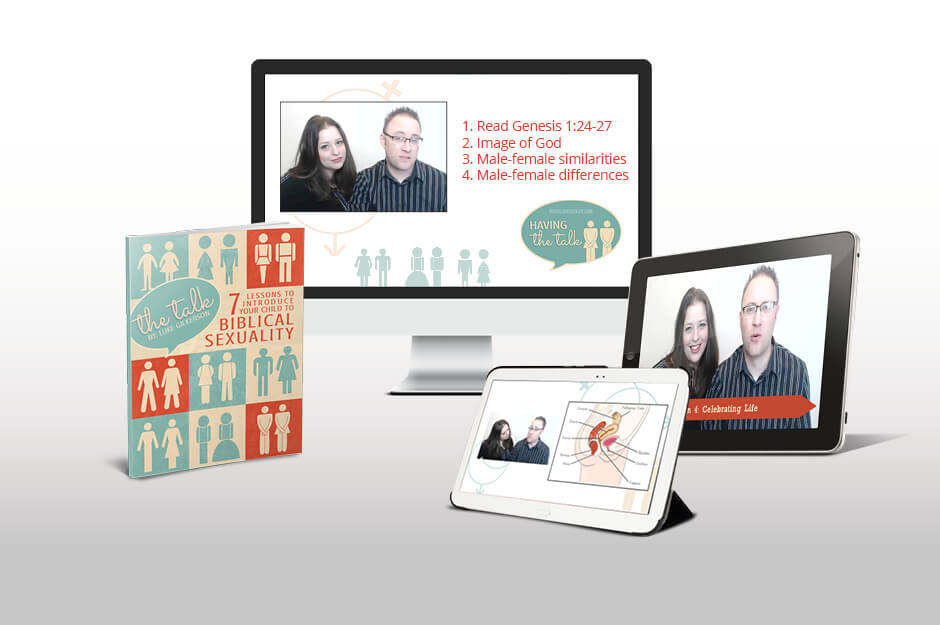 We've been talking about this course for many months now, and we've received several great questions about it. Below are the most common questions we hear…
FAQ #1. At what age do you recommend starting these conversations about sex?
The e-course itself is directed towards parents with kids ages 6 to 10 years old.
We also include information in the course about what you can be talking to your kids about at all ages of their lives—from birth to graduation. We focus on children in the 6-10 age range because this is when conversations about sexuality can become much richer and more detailed.
FAQ #2. What does the e-course teach about?
The e-course teaches a simple method for breaking the ice with your kids when it comes to the subject of sex. Then it walks you through 7 foundational conversations you can have with your kids, telling you what to say and how to say it.
The course also covers a whole host of frequently asked questions that kids might have along the way.
What do you say if your child thinks the whole concept of sex is "gross"?
What to do if you find out your child has been looking at sexually inappropriate media?
What to do if you catch your young child masturbating?
What to say when your child tells you they have been thinking about sex or obsessing about sex?
What do you say when your ask about difficult topics like abortion, children born out of wedlock, homosexuality, or transgenderism?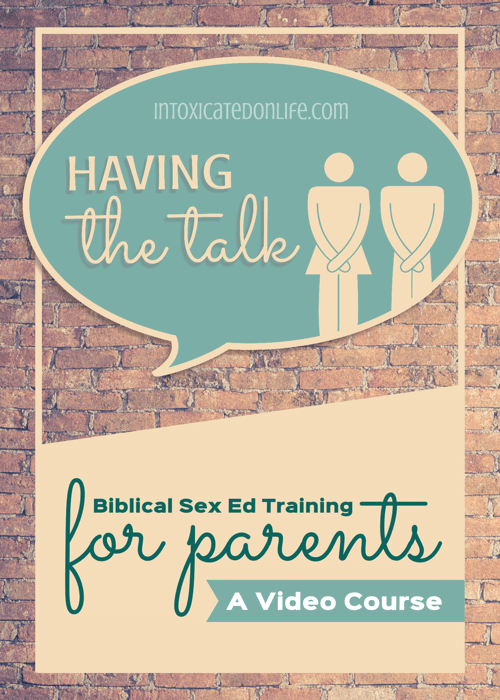 FAQ #3. Is this for me to watch or for my kids to watch with me?
The course is for parents to watch – to prepare and educate parents for the conversations they'll have with their kids.
However, the course also comes with a free digital copy of our book, The Talk: 7 Lessons to Introduce Your Child to Biblical Sexuality, which will serve as your "script" when you have these conversations with your kids.
FAQ #4. How do I know you aren't a bunch of sex-crazy wackos (are you qualified to teach on this subject)?
First, keep in mind we have a 30-day money-back guarantee. If you don't like the course because you think we're just nuts, then just let us know and we'll get you a refund.
Second, thousands of parents have used our book, The Talk, to talk to their kids about sex, and the book has 4.8 out of 5 stars on Amazon, so that's not too shabby.
You can read about our educational background, qualifications for teaching on this subject, and endorsements here.
FAQ #5. How much does it cost and what do I get?
The e-course costs $47. For that you get…
8 instructional lessons, about 25-minutes each
Several mini-videos on specific topics
A free digital copy of our book, The Talk