Creamy. Cold. Chocolatey. And delicious. My kids can eat chocolate frosty any day of the week any time of year—they love them spring, summer, fall, and winter. And what about me? Yeah, even me (who's not a chocolate lover) loves a chocolate Wendy's Frosty®!
I should back up…my tastebuds love Chocolate Frosty, but the rest of my body goes a little haywire with all that sugar!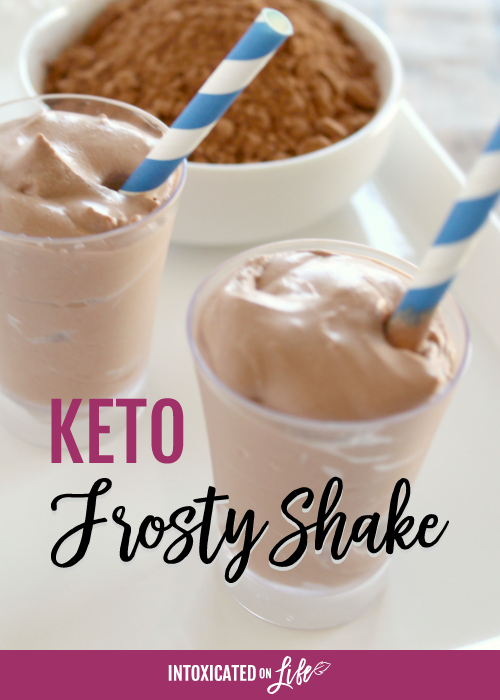 What's in a Chocolate Frosty?
You're probably over there saying, "Everything in moderation." Right? But if you just grab a small chocolate Frosty, it packs in a whopping 47 grams of sugar. Yikes! That's more carbs than I want in my diet in a whole day.
Check out the (not so amazing) ingredients in a Wendy's Frosty:
Milk, Sugar, Corn Syrup, Cream, Whey, Nonfat Dry Milk, Cocoa (Processed With Alkali), Guar Gum, Mono And Diglycerides, Cellulose Gum, Natural Vanilla Flavor, Carrageenan, Calcium Sulfate, Sodium Citrate, Dextrose, Vitamin A Palmitate.
Never fear. If you want your family to be able to enjoy the taste of a chocolate Frosty without all that sugar, you can control the ingredients by making your own. This Keto Chocolate Frosty features just 6 simple, healthy, whole food ingredients. And you're going to love it!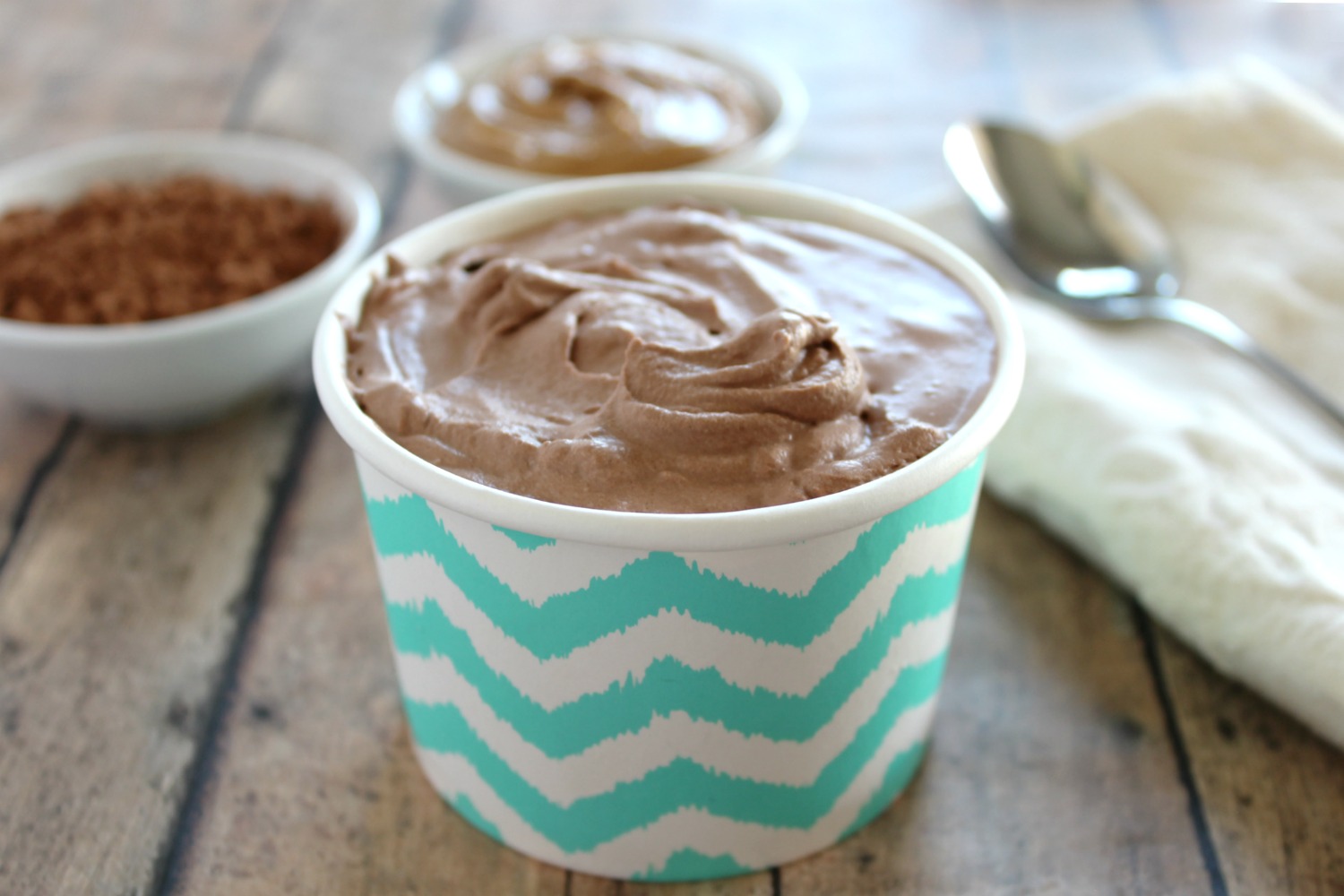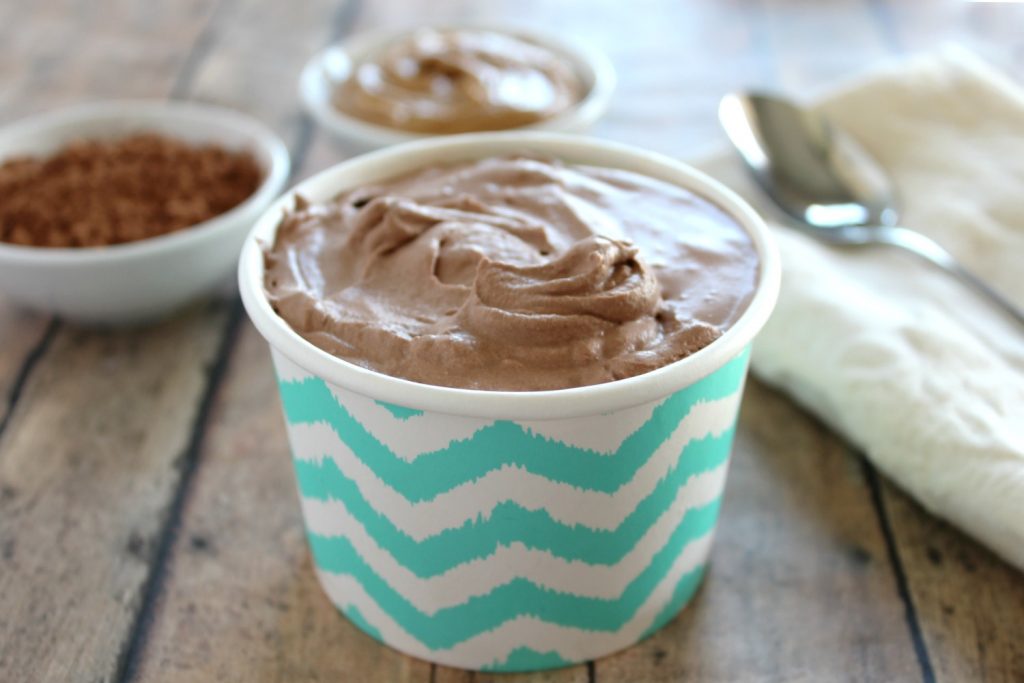 Collagen optional…but highly recommended!
One of the ingredients I highly recommend you add to this Keto Chocolate Frosty is chocolate collagen powder. Not only will it enhance the flavor profile of this recipe, but has some pretty rad health benefits too.
Why Add Collagen to your Keto Chocolate Frosty?
Collagen is a pretty unique superfood. We have more collagen in our bodies than any other protein…but as we get older we begin losing collagen at a much faster rate. In recent years I've been experimenting with creative ways to ramp up my collagen supplementation.
Health benefits of collagen:
Improve skin health
Promote younger, firmer skin
Support joint health
Improve gut function and digestion
Keep excess inflammation in check
Build and restore muscle
Support a healthy metabolism
Keep appetite in check
Promote healthy brain function
Promote deeper sleep
Not only is collagen awesome for you, the chocolate collagen powder from Perfect Keto is yuuuumy and a perfect addition to this (and other) receipes!
[content-box] Want to grab some Perfect Keto collagen powder? They're providing my readers with a 15% coupon code on your entire purchase! Just use INTOXICATEDONLIFE when you check out. Yay for discounts! [/content-box]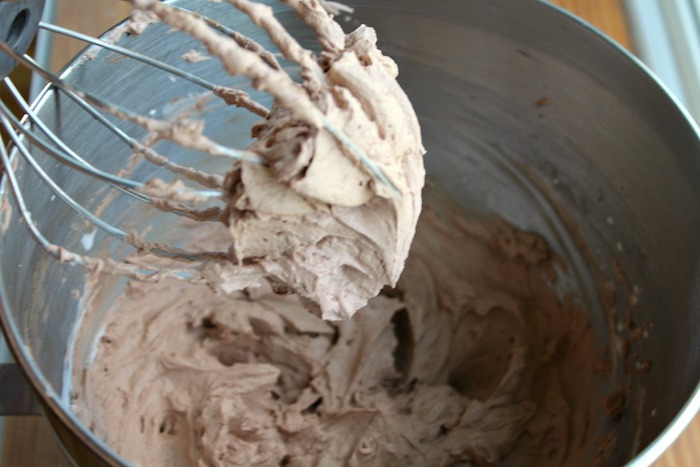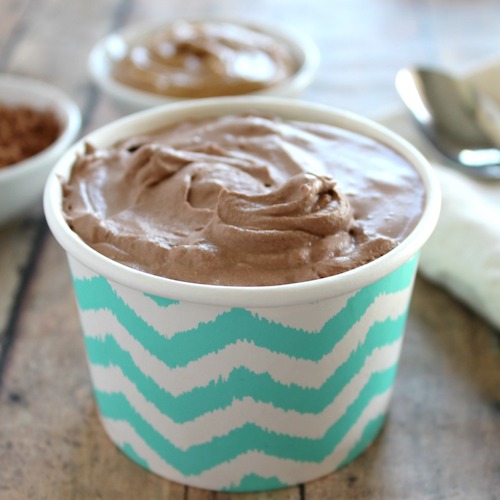 Print
Copycat Keto Chocolate Frosty
Craving a cold, creamy, chocolatey Wendy's Frosty®, but trying to cut sugar or follow a keto diet? You'll love this copycat keto chocolate frosty!
Ingredients
2

cups

heavy whipping cream

2

Tablespoons

peanut butter or almond butter

4

Tablespoons

unsweetened cocoa powder

1

teaspoon

stevia or 5 drops liquid Stevia

2

teaspoon

vanilla extract

1

scoop Perfect Keto Chocolate Collagen Powder 

Optional, but highly recommended
Instructions
Mix all ingredients together with a mixer until stiff peaks form.

Place mixing bowl in the freezer for about 30-60 minutes until barely frozen.

Scoop into serving cups and serve.
Notes
You can place the frosty mixture in a plastic freezer bag, cut one corner, and pipe into small cups giving it a swirled look.  Fun!
Looking for more delicious cold, sweet treats?
Check out my list of Top 10 Healthy Ice Cream Treats (with dairy-free and sugar-free options). These are my faves!
[content-box] Don't forget to pick up your chocolate collagen powder! You can use the INTOXICATEDONLIFE coupon code for 15% of your Perfect Keto purchase! [/content-box]