I'm pretty proud of myself for making a list of healthy ice cream treats…
I scream, you scream, we all scream for ice cream!
Well, at least I scream for ice cream.
It doesn't feel like summer if I can't occasionally indulge in a scoop of ice cream every once in a while. I'm so happy there are so many fantastic, healthy ice cream treats on the web. Below you'll find gluten-free, sugar-free, and optionally dairy-free recipes that are sure to please everyone in your family.
Looking for gluten-free recipes and resources? This Everything Gluten Free page is a library of everything gluten free we've worked on.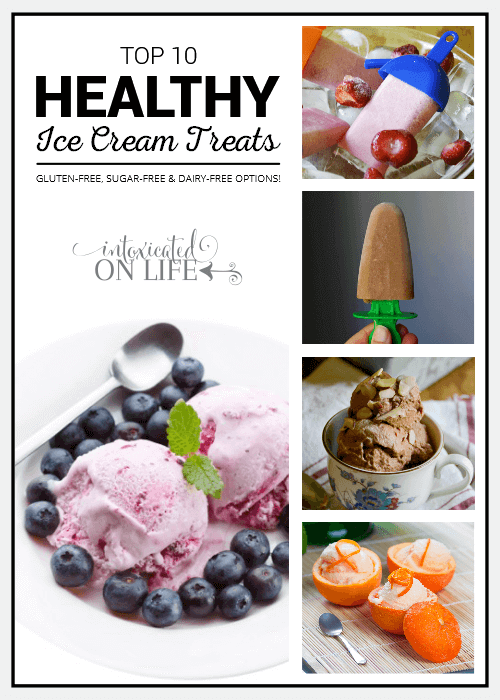 Are you longing for rich, decadent, smooth ice-cream this summer? Head over to grab this easy recipe for Naturally Sweetened Chocolate Ice Cream. I don't think you'll be disappointed.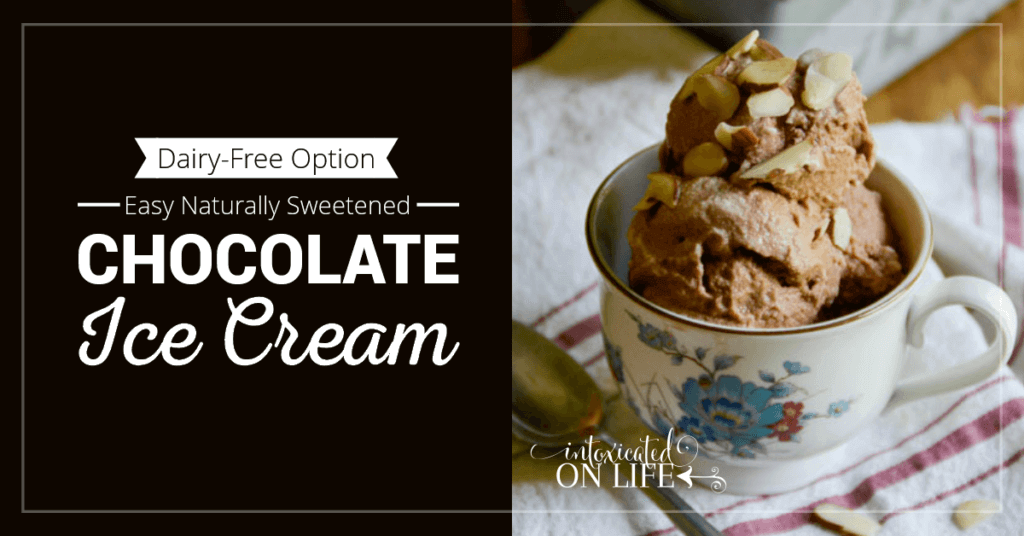 Blueberries and ice cream—two things that remind me of childhood summers. This rich, creamy, sugar-free ice cream brings back happy memories of picking blueberries with my brother and homemade ice cream. It has all the sweet, smooth flavor I enjoyed in my ice cream then, but with none of the added sugar! Enjoy this very blueberry ice cream.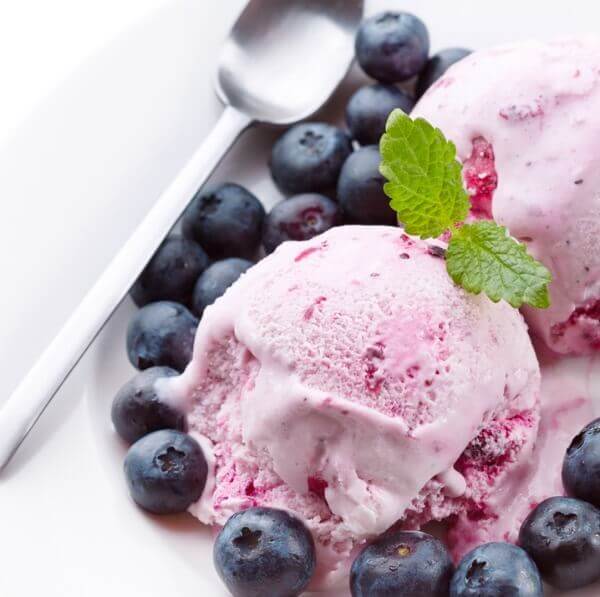 Reminiscent of those yummy orange creamsicles we at as kids, this ice cream will delight even your hard-core sugar-eating friends. This orange creamsicle ice cream is the perfect dessert for your next cookout with friends!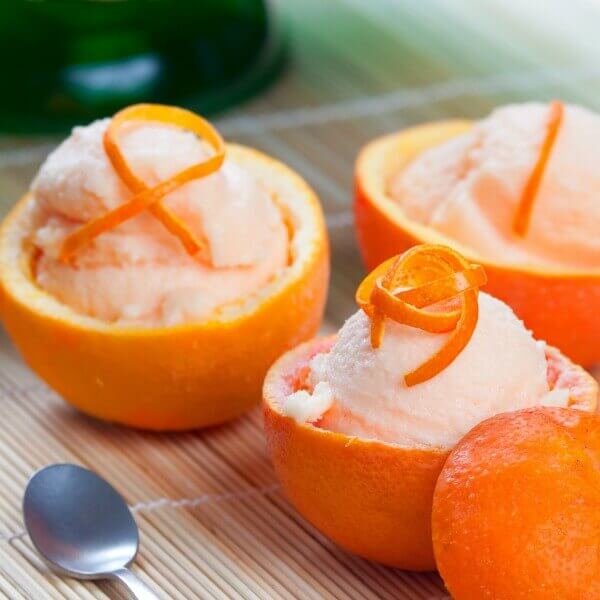 Many individuals in the US struggle with candida which means you have to stay away from sugar and many other foods that you may enjoy. BUT, even if you don't this recipe from Whole Intentions, is great. It's also a great option for individuals following a low-carb or ketogenic diet.
Creamy, chocolaty, and delicious you can't go wrong with a Frosty…except all. that. sugar!  Never fear, we've got a pretty amazing copycat recipe (with an ingredient you should probably be getting in your diet every day — but aren't!)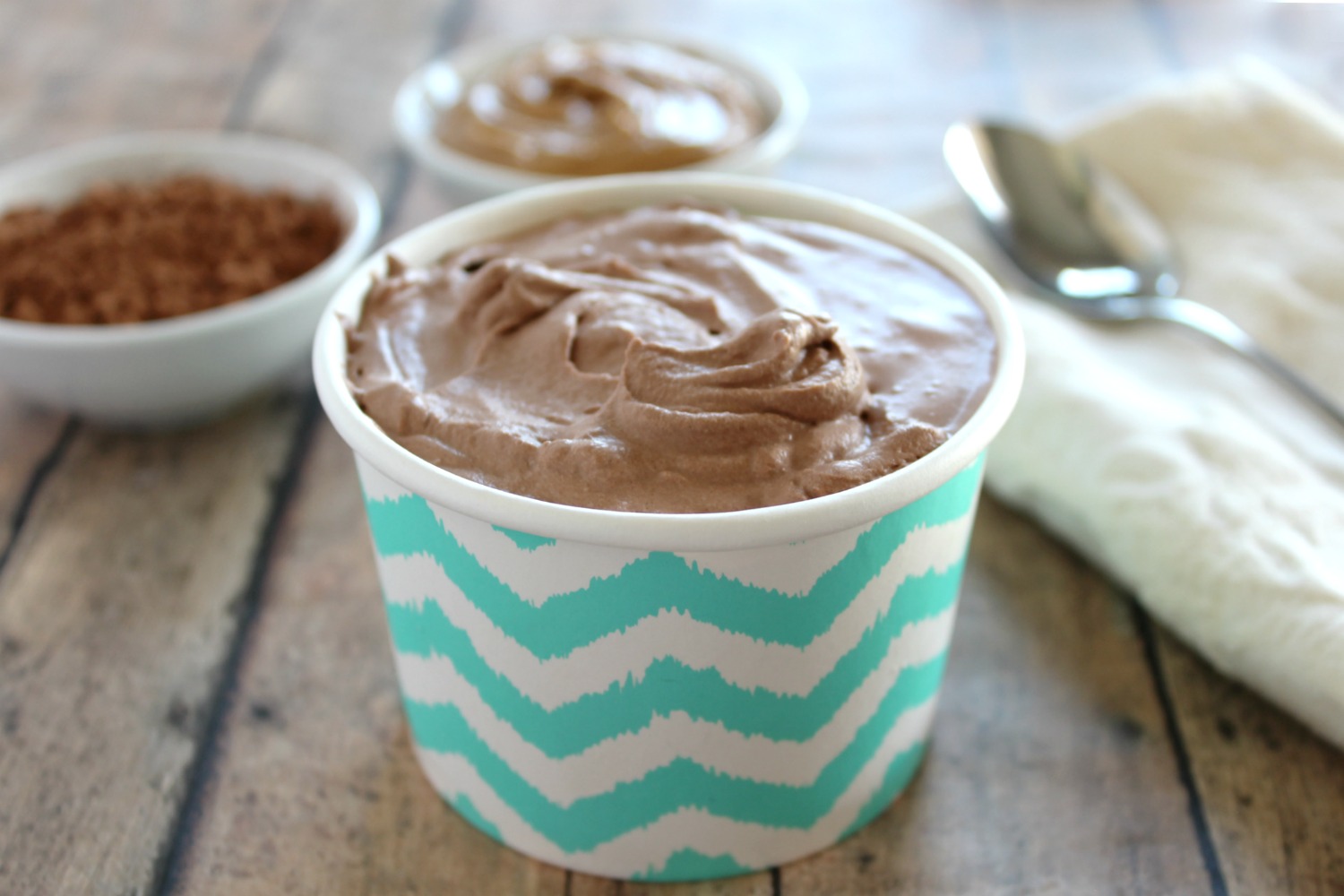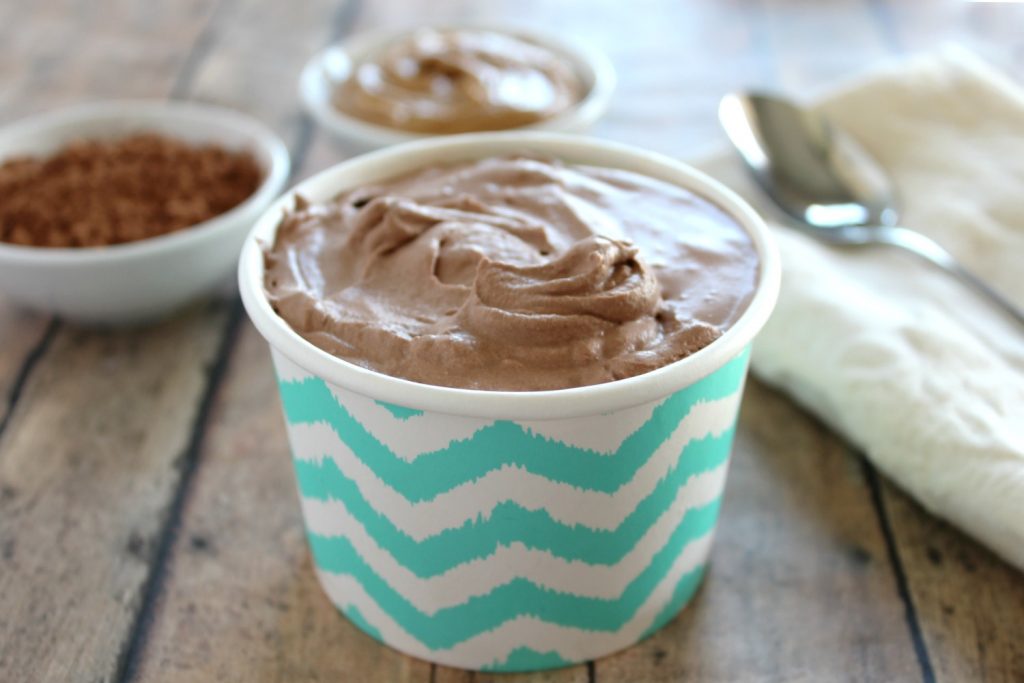 These popsicles are sweet, creamy, and super easy to throw together. They will make your kids smile when you pull them out on those hot summer afternoons. They're naturally sweetened with strawberries and just a couple Tablespoons of honey, but you could always substitute stevia to make them even lower in sugar. These popsicles will also give you and your kiddos a little boost of Magnesium—a mineral nearly 80% of Americans are deficient in. Ready? Go make some Strawberry Coconut Popsicles to pull out tomorrow!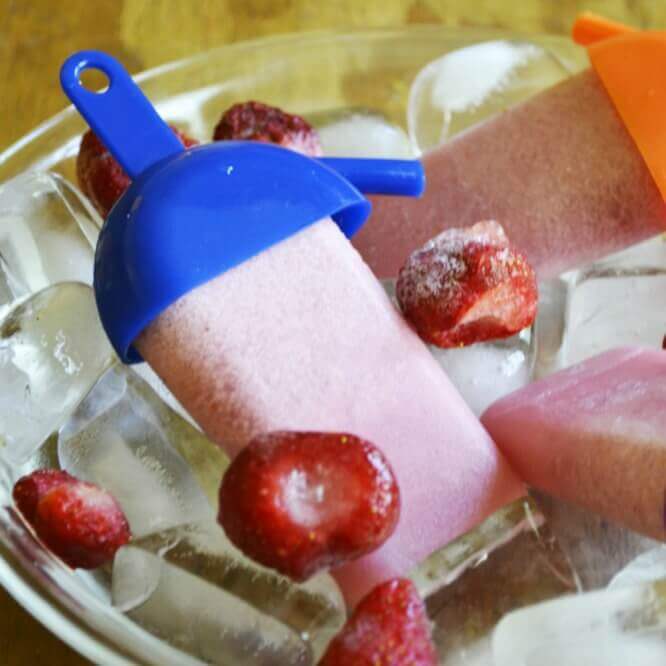 This classic ice cream is missing a few things: the dairy, the sugar, and the food coloring. This naturally delightfully green ice cream from Whole New Mom will please those of you who enjoy the chocolate and mint combo.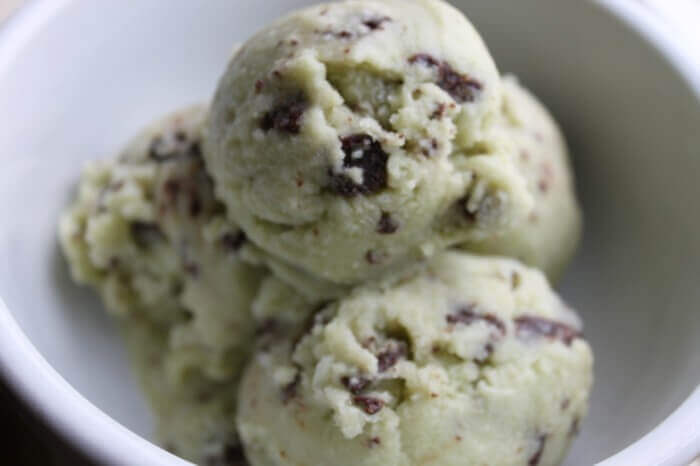 With just 3 ingredients, these fudgesicles are a huge win. Your kids won't even realize they're healthy (and you've hidden those overripe bananas in them). They're a perfect fudgey allergy-friendly treat for the kiddos this summer.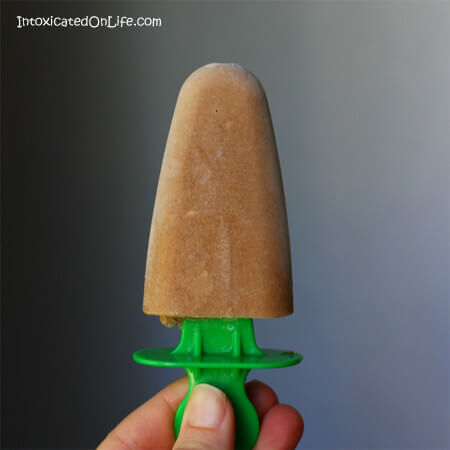 Another 3 ingredient recipe. And this naturally sweetened strawberry slushy is super easy to make! You can keep smiles on your kids faces all summer long with this Strawberry Granita recipe.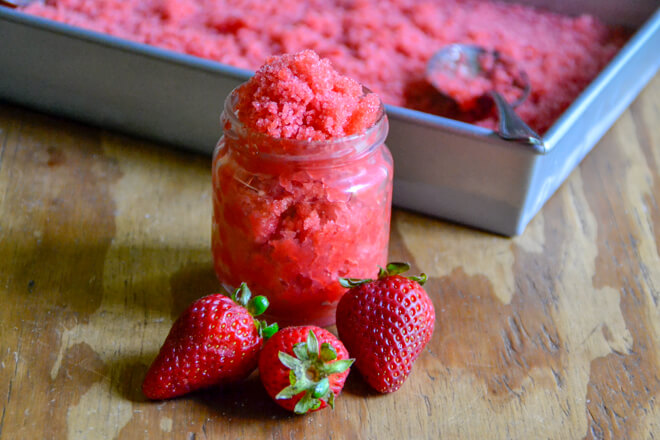 This is a delightful frozen treat that both kids and adults can enjoy. Be sure to hop over to the Nourishing Home she has a recipe for strawberry fruit pops and a post with tips for how to make other varieties of frozen fruit pops!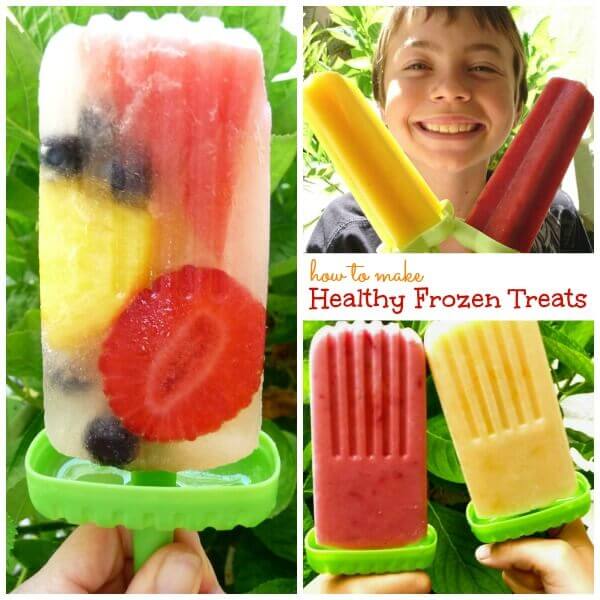 ---
So…how did I do with my list of Healthy Ice Cream Treats? Did at least one of them sound amazing to you and your family? I hope you enjoy these healthy ice cream treats with less guilt and more pleasure. Feel free to tell me about your favorite Healthy Ice Cream Treats in the comments below.
Want some more ice cream inspiration? Check out this awesome cookbook: Candida on Ice with over 20 more sugar-free ice cream recipes!
More Healthy Recipes: