When I was a little girl, I dreamed of being an umpire. The stubborn, sassy side of me relished the idea of throwing Tommy Lasorda out of a baseball game.
When I was a preteen, I dreamed of being a pilot. I had visions of making one fantastic landing after another, debarking my plane to the cheers of onlookers as I slid my helmet off and let down my luscious, flowing hair.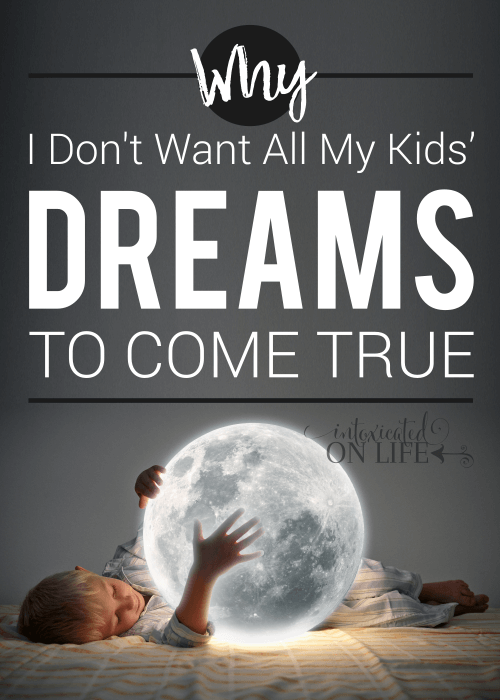 When I was a teenager, I dreamed of being an orchestra conductor, uniting artists in the making of heart-rending music before an enthralled audience.
(To be honest, I still kind of dream about that sometimes.)
From my adult perspective, I see that each of these dreams of mine, though flamboyant, was worthwhile in its own way. There's certainly nothing wrong with any of these professions.
But I'm still really glad my childhood dreams didn't come true.
Living a Different Dream
It turns out that my life is drastically different from what I envisioned for myself.
I'm a stay-at-home mom, which didn't factor into my childhood ambitions.
I'm a foster mom, which probably would've been close to the top of my "Things I'll Never Be" list.
I'm a writer, which I would've never imagined because computers weren't accessible, handwriting was tedious, and I was lazy.
And yet each of these callings is more fulfilling than I could've ever envisioned. Through each one, I've had a front-row seat to watch God's grace on display in my life and in the lives of those around me.
And what on earth could be better than that?
The truth is that some of our greatest accomplishments spring from trials we would've evaded, roles we would've dodged, and callings we would've sidestepped if given the choice.
The heart of man plans his way, but the LORD establishes his steps. (Proverbs 16:9)
Bigger Dreams for My Kids
God's ways are not our ways, and His thoughts are not our thoughts. (Isaiah 55:8-9) His plans are infinitely wiser, bigger, and better than anything our kids can imagine.
Though the details won't be known until they're older, here are a couple of dreams we know for sure God has for your kids and mine: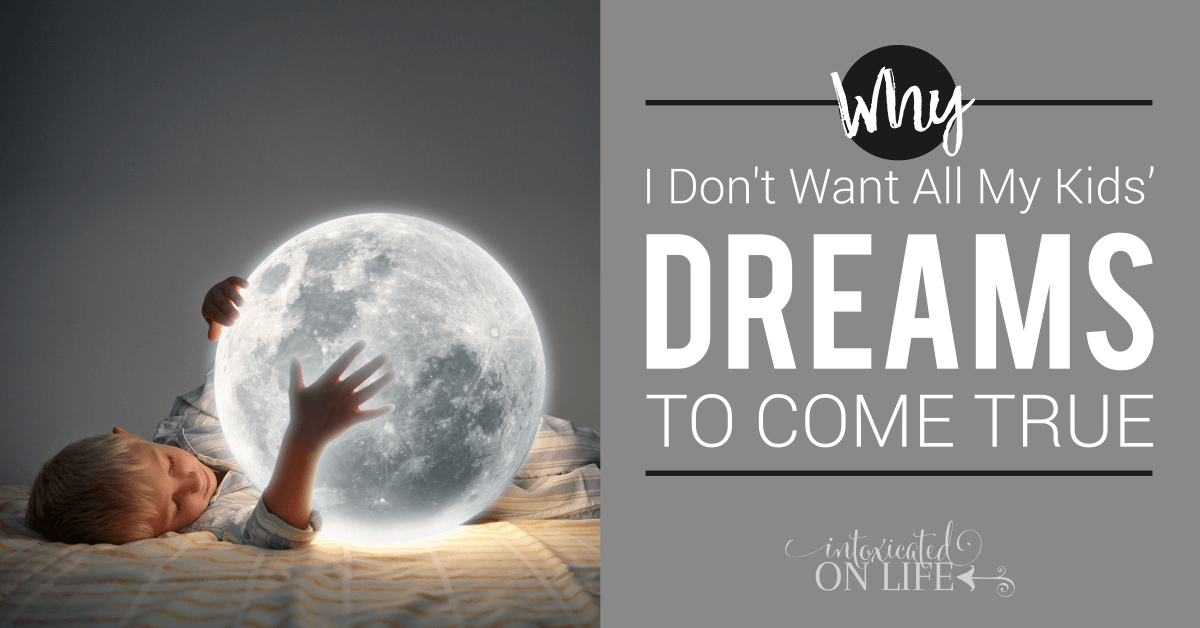 1. Faithful love
The little book of Hosea in the Old Testament reveals with crystal clarity that God's most fervent desire for His people is that we would love Him faithfully. This love includes aspects of both covenant and affection, much like the love we experience within marriage. He commands our kids to love Him (Matthew 22:37), but He also wants them to want Him and to enjoy Him (Psalm 42:1-2; 73:25).
2. Fruitful labor
We don't know the specifics right now, but we can be sure that God has some kind of work for our kids to do, whether it's in the home, in the workplace, in the community, or in ministry. As long as they're alive, it's for the purpose of worthwhile and fulfilling Kingdom work He has planned for them. (Philippians 1:22)
Let Him Call the Shots
Mary, the mother of Jesus, is a great example of one who lived in full submission to God's dream for her life. When faced with news of an unexpected pregnancy that tore to shreds the plans she had made, her simple response was, "I am the Lord's slave. Let it be done to me according to Your word." (Luke 1:38)
How can we encourage our kids to follow in Mary's footsteps, making God's plan their priority?
1. Train them to view God properly.
He's not a disinterested bystander, nor is He an unrelenting tyrant. Instead:
He is a good Father and a loving Creator, and as such He can be trusted with our best interest.
He is all-knowing and infinitely wise, so He can be trusted to know what's best for us.
He is a faithful Shepherd who can be trusted to lead us in the path we should go.
Getting to know Him intimately through Bible study and prayer will illuminate God's character to your children.
2. Submit to God yourself.
Your example is one of the most powerful influences in your child's life. Consider how you handle it when your plans go awry. Do you complain, perhaps even becoming angry? Or do you accept that God may be redirecting your path? The more open-handed we are with our personal agenda, the more room we leave for God to be in control.
3. Pray daily together for guidance.
When you pray with your kids at the start of each day, make it a point to ask for His direction. Not only will He honor your request and lead you in that day (Proverbs 3:5-6), but you will also be making a powerful statement to your kids that God is in charge of our days, and that He should be consulted.
I think I would've made a good umpire. Maybe even a great pilot or conductor.
But with maturity I've learned that the very best thing to be is what God wants me to be.
(So you can rest easy, Mr. Lasorda.)
How about you? Did your childhood dreams come true? How do you feel about that? What thoughts do you have about your kids' dreams coming true?