I have a confession. I am a failure. It's true. I fail regularly. I fail, I beat myself up, then I fail again. It's a ridiculous cycle that I have been in…forever.
This cycle is true even in my parenting journey, though I hoped and prayed it wouldn't be. Don't we all look at our first newborn baby and think, "I'm gonna do it right. I'm not gonna mess her up. I'll be the perfect mom." We all subconsciously think those things in different ways. But you know what I've learned since becoming a mom? I will not always do it right (in fact, I rejoice when something even remotely goes the way I planned), I will probably mess her up, and I most definitely am not a perfect mom.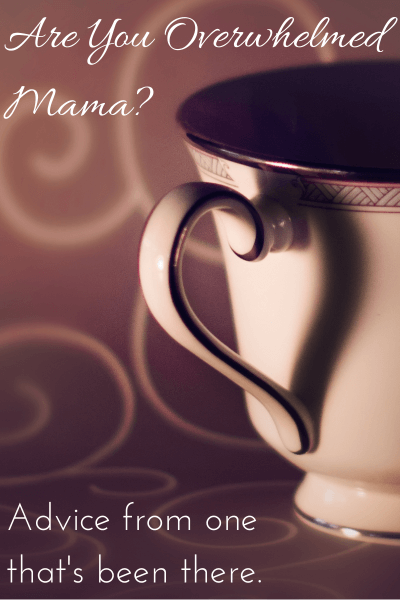 These things might be true, but you know what? Through God's strength, she will be alright. Through His strength, I may not do everything right, but I will seek to accomplish what He has for me. Through His strength, she will turn out just as He wants her to. And no, I am not perfect, but He is.
So how does my cycle of failure fit into parenting my kids? How does it not?
A Yelling Household
My kids whine and freak out. I get frustrated. My kids don't listen. I am far less patient than I want to be. My kids yell and fight. I get irritated easily. My words can be harsh and they tear down instead of encourage. 
I grew up in a yelling household. It was also a lecturing household. In my opinion, yelling and lecturing are no way to address a child. And yet, what is my automatic reaction? Yelling and lecturing. Ugh. Hence my failure cycle.
How do we quit failure? We pray. We implement change.
So I started thinking. How do I undo 20 years of learned behavior? Time. That's the first way to break my cycle. Give it time.
Letting Kids Help
In the meantime, I began to think of ways to do things around the house, spend time with my kids, teach them, and encourage them all at the same time. Here are a few things that my kids like to do that also provide me that opportunity. Keep in mind, I have little ones. My girls are 4 and 2 and their brother is 7 months.
1.) Sort clothes and take them to the hamper. Sorting is a great educational activity. Sort by color, fabric type, etc. Have them count each item in the pile. Also, if they are sorting their own clothes and taking them to the hamper, they are learning to take ownership and responsibility for their own things. What parent doesn't want that?
2.) Help load and unload the washer and dryer. Let the kids bring their clothes (again, ownership) to the washer and throw them in. Then let them unload and put them into the dryer. It's active and challenging. Two things most toddlers and kids love. They may need your help unloading the washer, but other than that, this a great activity for kids. Then, when the dryer is done, let them empty it and help fold. My kids love to help fold towels and wash cloths. Who cares if they don't look perfect? They are in training.
3.) Unload the dishwasher. This needs supervision, of course, but let your kids help stack the cups to put away and put the Tupperware in the cabinet or bang on the pots and pans. This, like helping with clothes, is physical, it keeps the brain active, and it keeps them busy so they aren't getting into trouble.
4.) Sweep under the table after meals. This is a little harder for me…because the floor never gets perfectly clean. But I need to just let that go. We got each of the girls a little hand held brush and dust pan. I wrote their names on them (ownership!) and allow them to clean up after the meals. In our house, we also have the kids wipe the table and chairs. My girls love that.
Really, anything your kids like doing, let them do it. Let them help just to be with you and encourage them as they go. And keep them busy. When their little hands are busy, their minds are busy too. When those things are busy, they tend to stay out of trouble.
Recharging Your Batteries
On the other hand, there are several ways to step away from your work and enjoy your kids and refresh yourself too. Because sometimes, we just need a break.
Here are a few ways I've learned to recharge my batteries and let my kids use up their extra energy throughout the day:
1.) Get outside. Let the kids run at a park, read outside, blow bubbles…do something outside. The sun will give you energy and the fresh air will be good for all of you. Something that helps me refocus, is hanging the laundry outside. If you are able to do that, I highly recommend it.
You could also just go somewhere. If it's raining and you can't be outside, or you just need new surroundings, go to the store or an indoor place to run around. Sometimes, we go to our church to play inside or on the playground. Or load up the kids and go to Walmart. Anything that gives all of you new things to look at in a place that's not home.
2.) Teach your kids to sit quietly. Even if it's just a few minutes, quiet is necessary during the day, especially if you have little ones. Start out sitting for just a minute. Then, slowly add more time. Give them a book to look at or a toy to play with. Something fun would be to get out a certain blanket or pillow just for quiet time. Each child gets one to sit on or lay with. They can only stay on that pillow or blanket. Now, believe me, this takes time to implement. Remember, little ones have a lot of energy. Let them get their wiggles out beforehand. They won't learn to sit unless you train them to do so.
3.) Spend time with your kids. Watch a movie, read books, play outside, paint nails (for girls ;))…whatever you do, do it together. It doesn't have to be work, it doesn't have to be productive. Just enjoy your kids.
New to this article series? Check out part 1 here.