Our Latin studies have recently been hijacked!
First, Dylan spiked a high fever, and then when that was done he broke out in hives and blew up like a balloon (an event that warranted a trip the the emergency room). With all of that excitement certain subjects just fell to the wayside.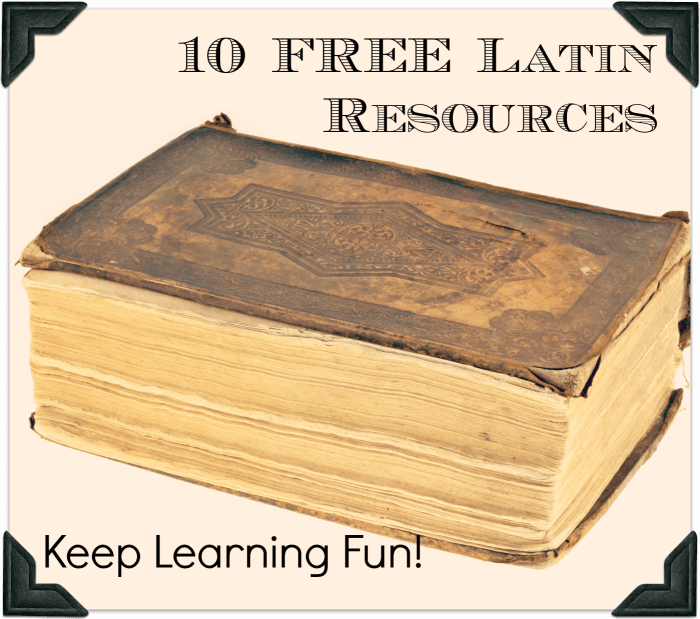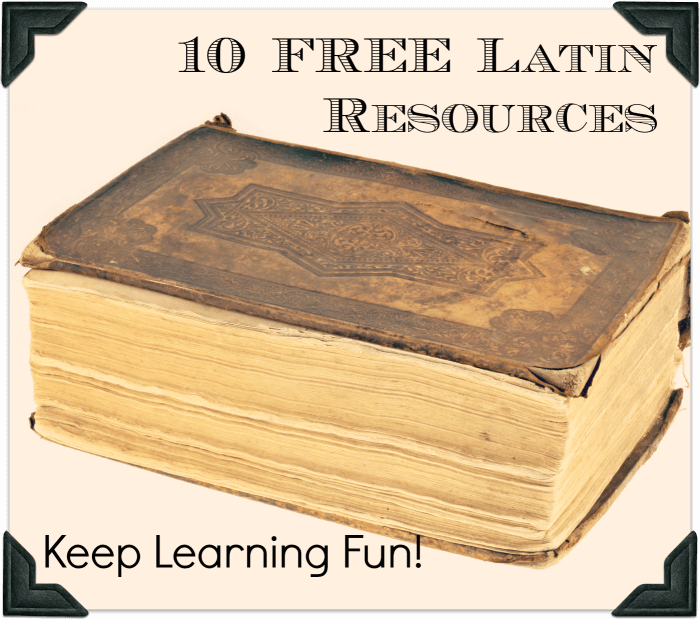 Just as things were beginning to settle down, and we were getting our school groove on, Dylan and Elliot, my two mischievous 1-year-old twinsies, figured out how to open the DVD player. Those little stinkers had our Latin DVD all scratched up before I caught them.
We just received our replacement DVD in the mail yesterday and immediately resumed our Visual Latin studies. 
10 Free Latin Resources
Since Latin is on my mind, I wanted to share with you some great free Latin resources you can take advantage of to keep learning fun, fresh, and exciting!
Do you know of any other free (or cheap) Latin resources that helps to mix things up and keep your child (or yourself) engaged? Let me know!
More Latin Resources!
For more great Latin Resources, be sure to follow my Latin Resources Pinterest board where I add new resources as I find them!
Kids Love Visual Latin
Learn more about the DVD curriculum we use at home.