My baby brother (who happens to be a mere 8ish inches taller than me, but he'll forever be my baby brother) gave me a call recently. It started something like this…
"Hey, Sister Brain." (I'm not really sure why he calls me this, but he has for a long time.)
"Hey, Daniel. How's it going?"
"Great! Since you're the essential-oil guru, I thought I'd ask you a question."
"Ummm, well I'm not so sure I'd call myself a guru, but shoot."
"I was thinking about picking up some cheap essential oils at Walmart and wanted to know what the very best diffuser is I can buy."
Screeeeech. Halt. Stop the bus.
You see, my brother wanted the benefits of oils but also wanted to save money. I get that. Unless you're independently wealthy, you probably live on a budget, and you have to figure out how essential oils fit into that budget.
Learn more about my favorite essential oils in this post.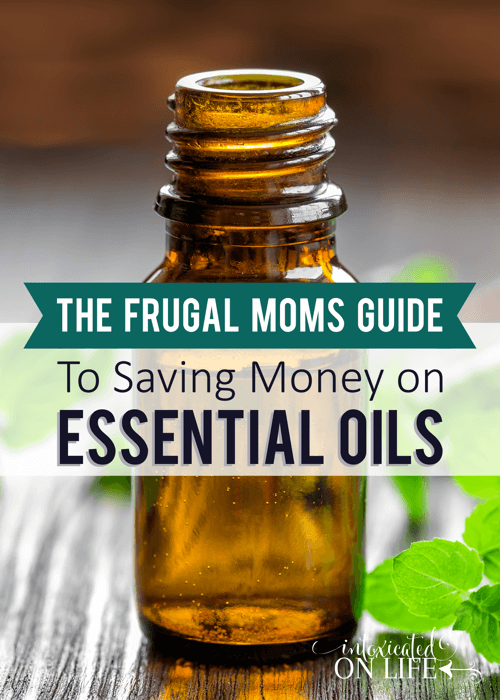 The most important thing I stressed to him in the ensuing conversation was: don't skimp by buying the cheapest brand you can. Sure, you can pick up oils at Walmart. But if you're using the cheapest oils you can buy, they're probably not good quality oils or they might be contaminated or diluted. You're not going to receive the therapeutic benefits from using these kinds of oils.
6 Ways to Save Money on Essential Oils
With that in mind, I'd like to share with you 6 ways to save money on essential oils, so you don't have to skimp on quality!
1. Buy cheap diffusers and other accessories.
The first thing I recommended to my brother was to flip-flop what he was planning to do. Buy a cheap diffuser, and save your money to buy quality oils. You can get by with a cheap diffuser, and a cheap carrying case for your oils (or just stick them in your bathroom cabinet)—but don't skimp on good oils.
I've used a number of different diffusers. And while one of my more expensive diffusers is my favorite, it's certainly not necessary. My expensive diffuser some some fun bells and whistles, but my cheap one works just fine.
2. Purchase a kit.
Many essential oils companies put their oils together into kits. This is a super-awesome way to save money on oils. The kits are a collection of commonly used and versatile oils you purchase at a discounted price. The company I use puts their oils together this way—you can get your oils this way for up to 30% off, depending on which kit you purchase.
3. Make your own blends.
There are a number of essential oil blends I absolutely love. I spent a lot of money buying these blends when I first started using essential oils. Then, I got smart and started making my own.
You pay a premium price for those pre-blended oils. Blending your own oils isn't hard and it could save you quite a bit of moola. Here are recipes for two of my favorite blends…
4. Use carrier oils when applying essential oils topically.
This isn't just a way to save money, it's also smart. While you'll hear from some that it's ok to use certain oils "neat" (i.e. without diluting them), that is rarely the case. It's always safest to dilute your essential oils when applying topically.
Remember, with essential oils, a little goes a long way!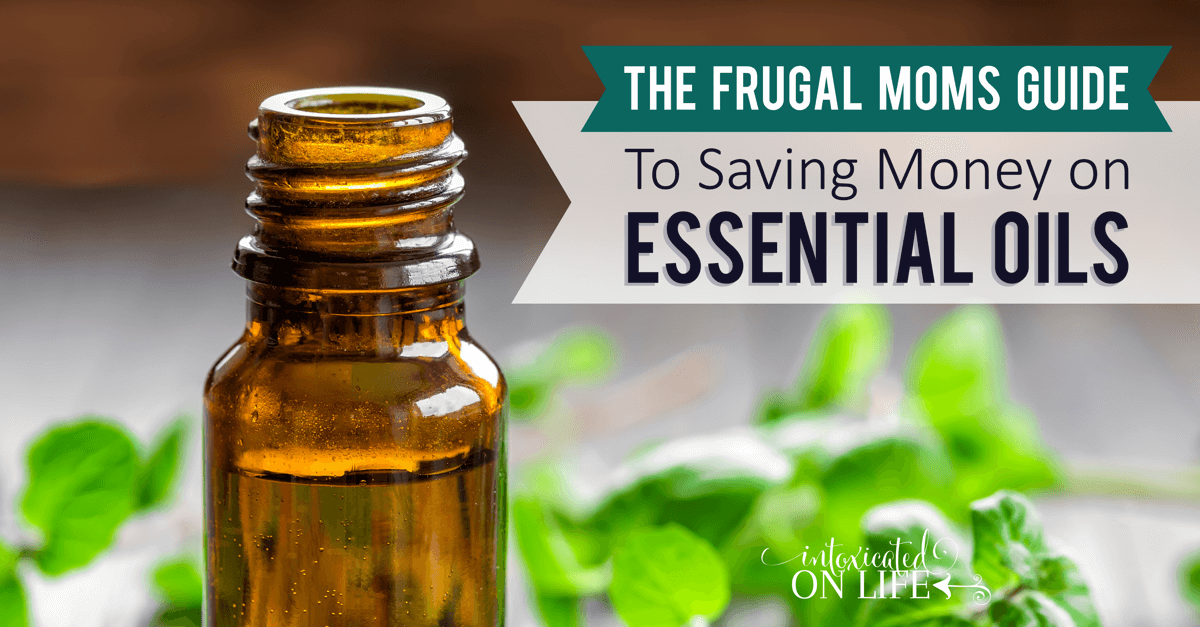 5. Replace costly household items with essential oils.
You can replace costly household products that are filled with toxins, for non-toxic replacements that use essential oils. I'm not a super DIYer. If it's complicated and difficult, you can count me out.
But there are so many super easy recipes out there, that allow you to replace those costly products with easy, non-toxic alternatives. Here are a few recipes to get you started:
When you start making these types of recipes, you'll see you can save a lot on products you'd normally spend a lot on at the store!
6. Sign up for a rewards program.
I've saved hundreds upon hundreds of dollars on essential oils by being a part of an essential oils rewards program. I'm not kidding. I'm part of a program that will allow me to earn up to 30% back in rewards points to purchase oils. You wouldn't believe how fast this adds up.
If you're a frequent oil purchaser, buying oils through a rewards program is the best way to be saving money on oils! If you're interested in hearing more about the rewards program that I use, shoot me an email at [email protected] and I'd be happy to explain how the program works and help you get started.
 Free Download: Mom's Essential Oil Cheat Sheet
Would you like a resource to help you learn to use essential oils with your family? Download this free 3-page printable:
Basic guidelines for using essential oils around kids
A list of safe, kid-friendly oils essential oils
Helpful essential oil recipes
Click the link or image below to download the 3-page Mom's Essential Oil Cheat Sheet. I'll follow it up with more resources and free printables to help you on your essential oil journey. Grab your copy now!
Interested in essential oils? Let's talk! Click here to learn more about essential oils and how to find good-quality oils for your family.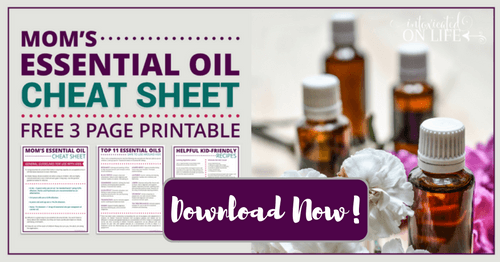 *The FDA has not evaluated these statements. This product is not intended to diagnose, treat, cure, or prevent diseases.