A little something you should know about me:
I really don't like to read parenting blogs. Not even a little bit.
Sufficient for the day is my own trouble. I really don't need to compound my life with the banality and frustrations of other people.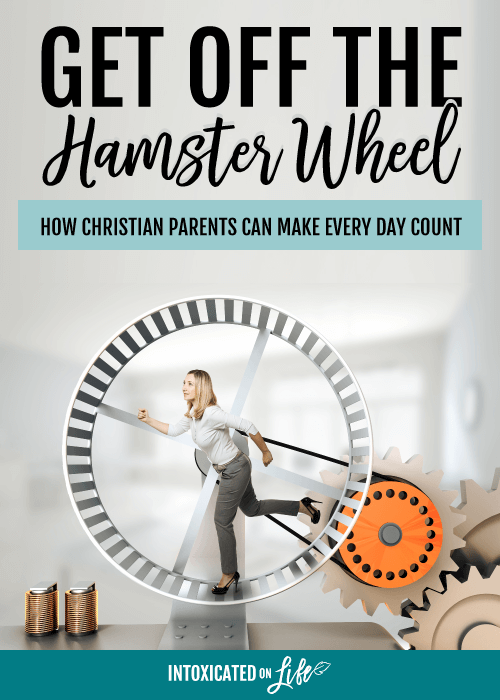 "What gives?" you say. "Don't you write for a blog about Christian parenting?"
Yup.
And I suppose the reason I typically avoid Christian parenting blogs is because it's hard to steer clear of the your-best-life-now kind of rubbish, not to mention the glib look-at-my-annoyingly-relatable-authentic-life exposés.
I say this because, with a subtitle like, "How Christian parents can make every day count," I would hate for you to confuse this article for some kind of 5-steps-to-have-the-life-of-your-dreams kind of advice. It is far from that. (And let's face it: If you're only 5 steps away from the life of your dreams, your life is either already amazing, or the life of your dreams is pretty pathetic.)
The trap of cruise-control parenting
I'm now over a decade into this journey called parenting and I finally understand what "they" mean when they say, "The days are long, but the years are short."
Months and years seem to drop like sand through a sieve.
And with each passing month, we are reminded of all the ways we want to see our kids grow and mature—and yet life just seems too busy to even think about what to do about it.
Why? Because we develop certain routines of life and then just hit cruise control. Days and weeks just sort of happen to us—and when we lay our head on the pillow at night, we just sort of "wish" things were different.
I wish I felt closer to my kids.
I wish my kids were more independent and responsible. I hate hounding them about everything.
I wish life felt a little less chaotic.
I wish my kids just listened to me more.
I wish my kids would learn some emotional control—come to think of it, I wish I had more of that, too.
I wish my kids would develop some useful hobbies or interests—not just be little screen addicts.
But then tomorrow we wake up and do the same thing we did the day before and the day before that.
What's that saying about insanity?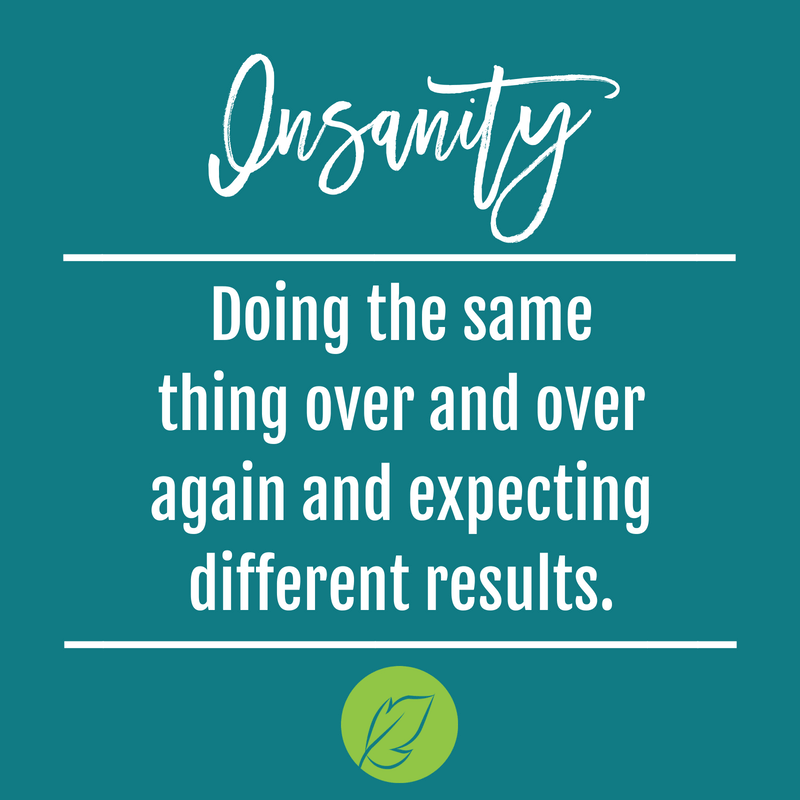 The trap of Christian daydreaming
I know firsthand: it is easy to feel like you're improving as a parent when you're thinking big thoughts about all the ways you'd like to see your family change.
I love sitting down with a good book that has cutting-edge, gospel-infused insights on how to parent my kids, taking careful notes, only to let years go by with no real change to show for it—just watching my best intentions collect as much dust as that book on the shelf.
Yes, we need motivation. Yes, we need to get a picture in our minds of what change looks like. But this is rarely enough.
According to a study from UCLA, when people just visualize "the life they dream of," this doesn't prompt them to stick to the necessary changes they need to make it happen. Like a well-fueled car suspended on a mechanic's car lift: all the juice you need to spin your tires, but no traction.
Instead we need to visualize and plan what it will take to achieve our goals—the steps we need to take to get there.
Cruise control isn't the problem…it's the solution
The reason we do the same thing day after day (despite our desires for a different life) is simple: we have developed habits.
Now, habits in themselves aren't the problem. Not all habits are bad.
In fact, new tiny habits are actually a big part of the solution to making every day count.
Dr. Richard Wiseman tracked 5,000 individuals who made personal resolutions to change something in their life. Only 10% of these people actually achieved their goals, but one of the key things the successful 10% did was break their overall goal into a series of steps, focusing on sub-goals that were concrete and measurable.
Building tiny habits is key to moving forward. Tiny routines, one step at a time, that will make the most of your family's time together.
Great. One more thing to add to your plate.
Starting a new habit doesn't have to mean adding "just one more thing" to your already-overflowing plate.
The trick to starting a new habit is to tack it on to an existing one. What are the things your family already does day in and day out? Whether we realize it or not, we all have certain family routines (good or bad).
What are your morning routines?
Evening routines?
Mealtime routines?
Think of one small thing you could tack onto one of these already established routines that would enrich your family's life. Maybe it's something as small as being intentional to ask each other questions at the dinner table in order to slow down and connect, instead of just trying to feed the masses and get cleaned up.
Find something your family already does routinely and find a way to repurpose it—even just slightly at first.
Make one change to your routine to make it more purposeful!
If you're ready to get off the hamster wheel of parenting, and make every day count, we have a number of books and courses to help you do just that.
Looking to enrich your family's prayer life, beyond just mealtime and bedtime prayers? Praying with Paul: A Family Prayer Guide is one resource to help guide your prayers.
Our Life of Christ: Family Reading Plan rearranges the stories from all four Gospels in chronological order. It's ideal for reading from January 1 to Easter, but you can begin it any time to be more intentional about your family Bible reading.
Another option for family Bible study is Christ in the Commandments, which will guide your study of the Ten Commandments.
Is discipline a struggle for you, your spouse and your children? Our online course, Your Discipline Toolbox: a practical guide to discipline you can actually stick with, helps you identify problem areas, prioritize which of those to start working on, and guides you through planning and actually sticking with discipline.
Anger is an issue for me, and I know it is for many parents as well. Losing It: A Christian Parent's Guide to Overcoming Anger  is a biblical introduction to the sinful dispositions that often drive anger, offering practical solutions for Christian parents to overcome.
Screen Sense: 3 No-Fail Strategies to Ending the Struggle Over Screen Time is a digital course that will will help equip you to set, and keep, boundaries for screen time, and will teach you how to train your children to adjust their mindset and attitude regarding screen time.
More parenting resources can be found in our online store.
What's one area of your family's routine that you can tweak to make every day count?