Can I be frank for a moment? I know the next sentence may make you uncomfortable…
I used to watch porn. A lot.
I lament thinking about what my life would have been like had I discovered porn any earlier than I did. The habit caused me plenty of grief and was one of the reasons why it was so difficult for me to form relationships.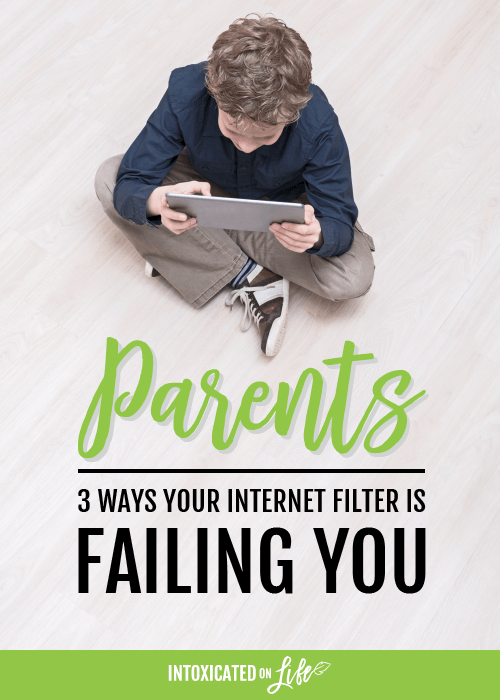 I'm not alone—far from it. Among Christian men in my generation, 57% of us still watch porn once a month or more. Ouch. For younger generations of Christian men, that percentage is much higher—over three quarters of them. For Christian women, it's around 15% that are watching once a month or more.1
Most of these people first saw porn and developed their habit while they were still under their parent's roofs. Is this the kind of sex education we want for our kids?
Your Internet Filter is Not Enough
Most Christians parents I know at least think they have some protection in place on their devices. This is a good start, but knowing the power of porn personally, I simply won't settle for just an Internet filter in my home. Even a really good one.
1. Filters can provoke more temptation.
Put up a fence and the natural human tendency is to want to look over it. Some of it is just curiosity. But some of it is also sinful rebellion: we want what we aren't allowed to have (Romans 7:7-8).
Internet filters work a lot like that. When they function correctly, they provide great protection against accidental exposures. It doesn't take long for a child to want to know what is beyond the fence.
Perhaps the fence will keep them out for a while, but it won't take long for them to find a way around it:
They'll use a computer at a friend's house.
They'll find a relative's smartphone.
They'll discover one day you forgot to log out of your administrator profile.
They'll just test the fence until they find a weak spot.
You might be thinking, "Not my kid!" Personally, I believe too strongly in the deceptive power of human sin to say that about my kids.
But let's assume you're right—you really do have a good kid who wouldn't look for porn if he had a gun to his head. Kudos to you. But even if your child isn't looking for porn, porn is looking for your child.
We can't trust the purveyors of porn to play by the rules online.
2. Filters aren't relational or conversational.
When your child runs in to a fence, no one knows except your child and the fence—unless you happen to be looking at the right moment.
Dr. Patricia Greenfield, Professor of Psychology at UCLA, directs Children's Digital Media Center which researches the developmental implications of the Internet. After decades of research, here is her advice to parents:
"A warm and communicative parent-child relationship is the most important nontechnical means that parents can use to deal with the challenges of the sexualized media environment."2
Ultimately, Internet filters aren't tools that facilitate good conversation.
It isn't enough to merely stop kids from seeing something bad online. Parents should know what their kids are searching for, what they're clicking on, and where their searches are leading them.
Parents should make conversations about the Internet a habit around the home, so that they can teach children to enjoy the Internet responsibly, and so little problems can be dealt with before they become big problems.
3. Filters don't prepare kids for a world without filters.
The ultimate goal of our parenting is not to raise children but to raise adults. Before you know it, your 5-year-old will be 10, then 15, then 25.
Will you prepare them for a pornified world?
Internet filters are like training wheels—and kids will likely need these training wheels for while. Unlike riding a bike, the road of the Internet is far less predictable. But eventually, if you want your kids to be able to explore all the good things the Internet has to offer, the wheels need to come off—gradually.
Liz Perle, editor in chief of Commonsense Media, says the secret to stopping porn from getting to your kid is training: "What you need to do is not cover your kids' eyes but teach them to see. Install that software in their heads."3
What our kids need more than an Internet filter is an "internal filter."
We need to teach our sons and daughter how to see our sexualized world with the eyes of Jesus Christ, how to respond to over-sexualized images when they are thrust in their faces, and how to respond to sexual temptations when they come on strong.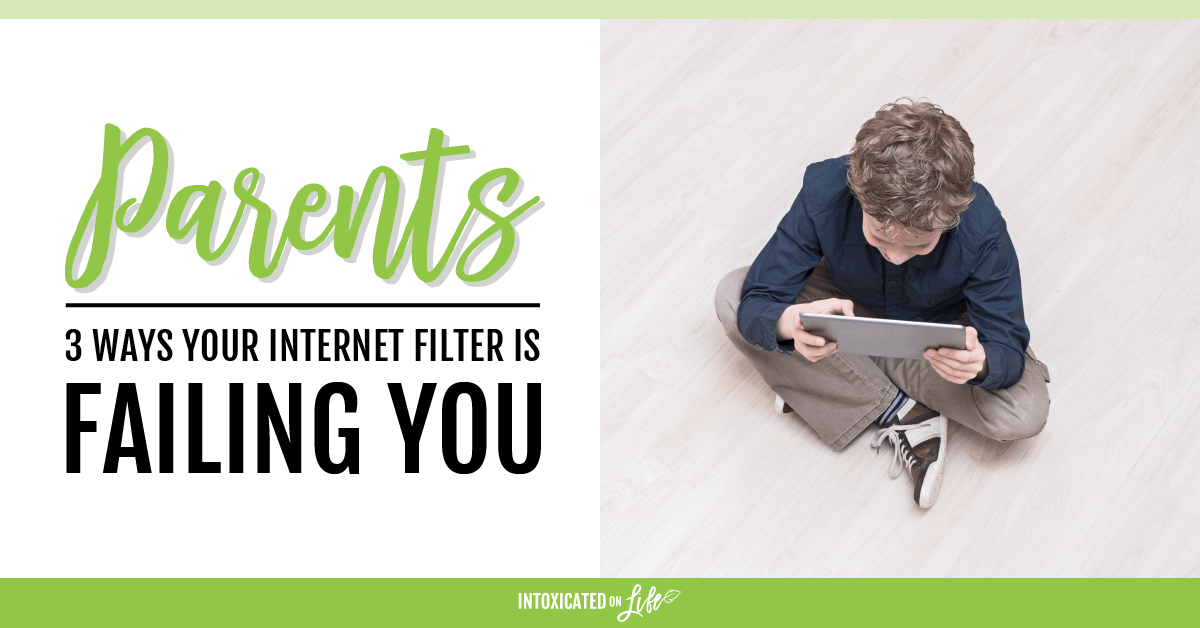 Better Than Internet Filtering: Accountability
The good news is that as you rely less on filtering alone, you can rely something else that overcomes these limitations. Use Internet accountability software. We use Covenant Eyes in our home, and we love it.
Internet accountability software doesn't block websites, it monitors, rates, and reports on the websites that are visited. I can get an Internet report for each of my kids every week. I love it because…
Paired with Covenant Eyes filtering, it gives our kids maximum protection.
It is relational: I can have conversations about what I see on my sons' reports.
It gives my kids freedom in the context of responsibility.
It grows with my kids. Accountability is good for adults and kids alike, so I'm giving them a tool they can use into adulthood.
It holds me accountable, not just my kids (my mentor at church gets my Internet accountability reports).
Sources
Inadvertent exposure to pornography on the Internet: Implications of peer-to-peer file-sharing networks for child development and families