These Gingerbread Coconut Macaroons will make your mouth water with the generous use of winter spices! I am currently unable to eat eggs or dairy. Therefore, I created an allergy-friendly version that is equally as yummy as the traditional counterpart. The texture is a bit different (more cake like and softer with a slight tendency towards crumbling) but the flavor is identical.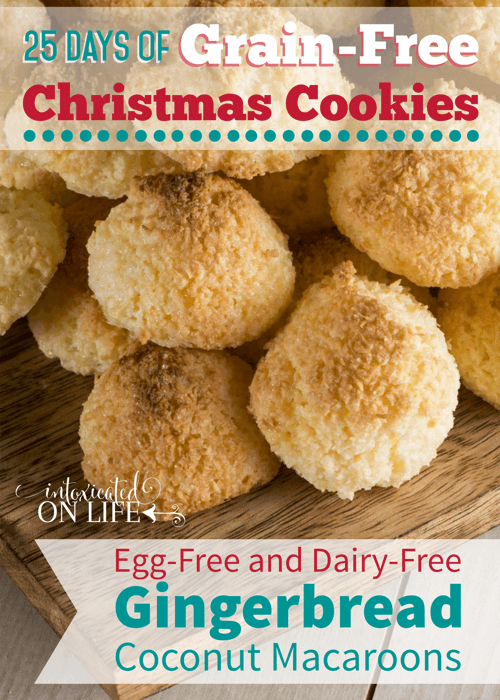 The cool thing about this recipe is that you can make the macaroons into, well, macaroons or you can just dump the batter into a glass baking dish and make a little cake. So that's a double win for the egg-free/dairy free gingerbread coconut macaroons.
Unlike traditional gingerbread coconut macaroons (which are pretty filling after 2 or 3), these egg-free/dairy free gingerbread coconut macaroons are lighter which means you can easily…Eat. Them. All. Just giving you fair warning. I may have eaten them all in one day. Once. Okay twice.
Enjoy this recipe whether you need an allergy friendly gingerbread coconut macaroon or not. And be sure to try my traditional version as well! They make a great gift, too!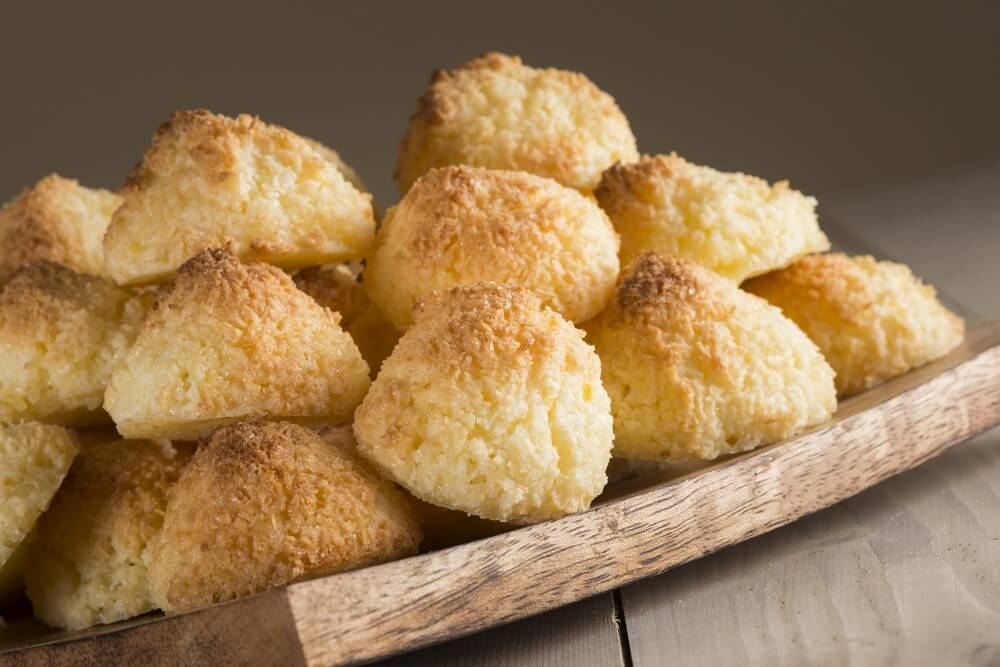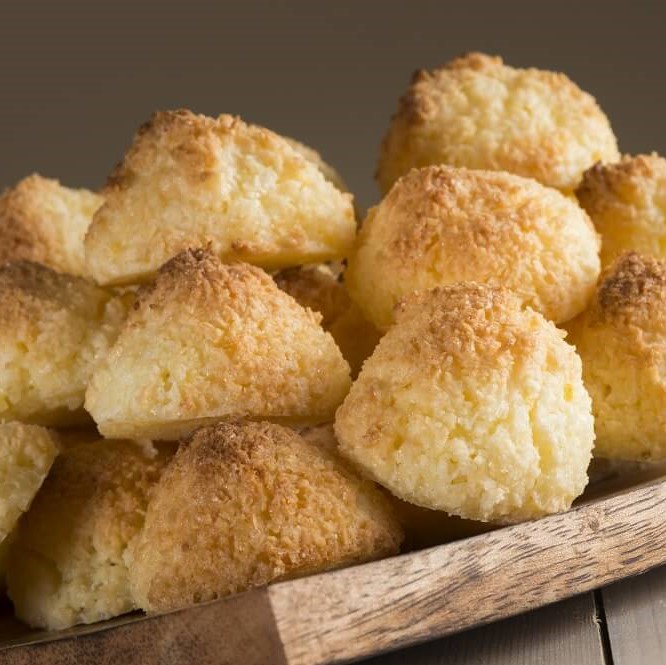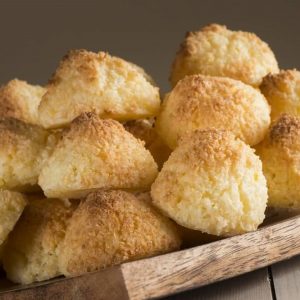 Print
Egg Free/Dairy Free Gingerbread Coconut Macaroons
The texture of these is a bit more cake-like than traditional macaroons, but the flavor is identical! You're sure to love these gingerbread coconut macaroons as an addition to your holiday cookie tray.
Ingredients
1

cup

full fat coconut milk

4

tablespoons

honey or raw sugar

if using raw sugar, add 1 tablespoon of water

1/4

teaspoon

sea salt

1

teaspoon

cinnamon

1/4

teaspoon

ginger

1/4

teaspoon

nutmeg

1/8

teaspoon

cloves

1

teaspoon

vanilla extract or vanilla bean paste

2

cups

unsweetened shredded coconut

my favorite brand is this one
Instructions
Preheat the oven to 350 degrees F.

Line a baking sheet with parchment paper.

In a heavy saucepan over medium heat, whisk together the coconut milk, sweetener, salt, and spices.

Add the flour and stir until well mixed.

Heat the mixture to a full boil, turn down the heat and simmer for about two minutes or until thickened.

Remove from heat and stir in the vanilla and coconut. (I sometimes add another ½ cup of coconut if the texture needs more. The brand of coconut milk you use can affect the texture.)

Using a 1-inch cookie scoop, firmly pack coconut mixture into the cookie scoop. Carefully remove from the scoop and place 1" to 2" apart on a cookie sheet. Do not use a piping bag for these cookies. They need to be handled with care.

Bake for 14-16 minutes. The macaroons should be a nice golden brown.

Let them cool on the cookie sheet for about 5 minutes then transfer to a cooling rack.
Notes
*I purchase spices through Mountain Rose Herbs or the Frontier brand which can be found on Amazon.
Nutrition
Calories:
68
kcal
|
Carbohydrates:
4
g
|
Protein:
1
g
|
Fat:
6
g
|
Saturated Fat:
5
g
|
Sodium:
23
mg
|
Potassium:
52
mg
|
Fiber:
1
g
|
Sugar:
3
g
|
Vitamin C:
1
mg
|
Calcium:
5
mg
|
Iron:
1
mg
25 Days of Grain-Free Christmas Cookies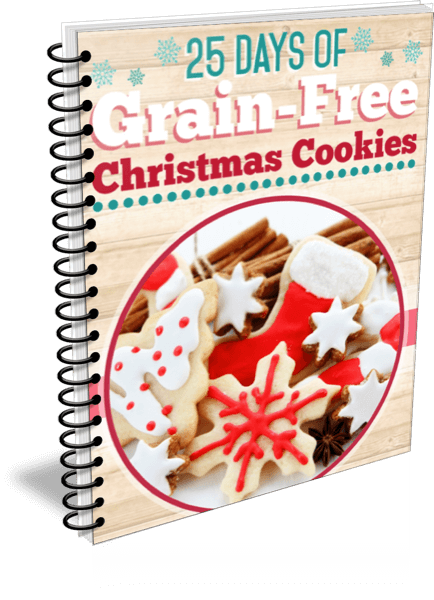 Christmas and cookies go hand-in-hand, but most traditional cookie recipes use wheat flour and other grains. If you are grain-free, or you are looking to cut back on the grains you eat, this cookbook gives you 25 amazing cookie recipes to continue to fill your home with the pleasant traditional tastes and aromas.
Of course, you can use these cookie recipes year round! Your family is going to love having these healthy, delicious alternatives.

---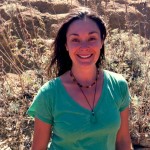 Jennifer, author of Hybrid Rasta Mama, is a former government recruiter turned stay-at-home mama to a precious daughter ("Tiny") brought earthside in early 2009. She is passionate about and writes about conscious parenting, natural living, holistic health/wellness, real foods, and more! Coconut oil and all its wonders is a main feature on her blog as well.
Jennifer has authored three recipe books; Coconut Oil For Your Skin, Cooking With Coconut Oil, and Salve Made Simple. Additionally, Jennifer just released her first two illustrated print books. I Will Breastfeed Anywhere will empower mothers and their nurslings of all ages to breastfeed when and where they choose! Milkies In The Morning in a gentle night weaning book that Jennifer wrote to ease the transition for her then, four year old daughter. You can learn more about all these book at Jennifer Saleem Books.
Want to know where else to find Hybrid Rasta Mama?