My kids have always loved Halloween—what kid doesn't like dressing up and getting candy? But for many Christian families, the idea of participating in something so associated with evil rubs their conscience the wrong way.
It is important to remember that Halloween is a derivation of "All Hallows' Eve," as in, "All Saints' Eve." In its purest form, All Saints' was a time for the church to remember the saints and martyrs who have come before us, and with this in mind, we can use Halloween to this effect.
Here are some ideas.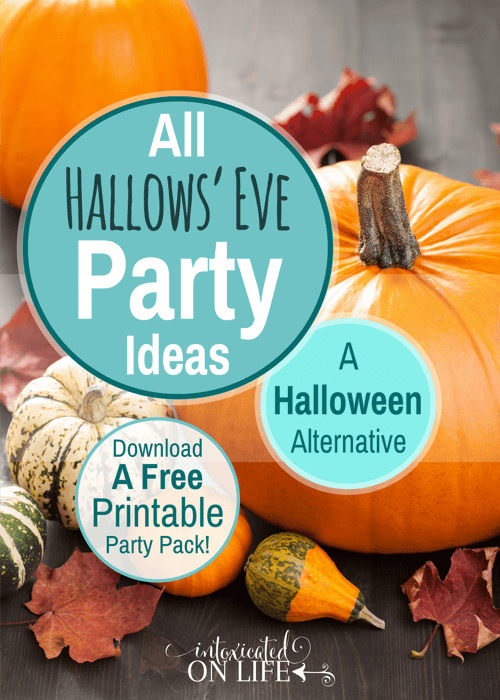 Party Invitations and Saint Costumes
Use the free printable below for party invitations.
During the late medieval period, Christians celebrated All Hallows' Eve by parading through the streets with relics or statues of the saints. Because not all churches had these items, a tradition developed to dress up as saints from the past.
Practice this tradition at your own party: have children come dressed up as their favorite Biblical or church history saint. Encourage kids to look up 5 facts about their saint and bring those facts to the party. They can share these facts with the adults in casual conversation or around the bonfire. (Encourage the adults to ask the kids about the person they dressed as.)
Martyrs Trivia Game
Use the free printable below for running this game.
When you are ready to start the game, give each of the adults a picture of a famous martyr and give all the kids the trivia sheets. Have them walk around and try to guess that saint that matches with each statement, filling in the correct answers as they find them. The goal is to keep the kids bouncing from adult to adult.
(Note: The last statement on their trivia pages says, "I am called to pick up my cross daily and follow Jesus." There is no martyr picture for this. When the kids can't find the martyr to match this statement, tell them there must be someone missing from the pictures. Bring out a portable mirror and show it to the kids one at a time, making the point that if we are Christians, we are all called to give up our lives to follow Jesus.)
Christian Pumpkin Carving
This works well if you have plenty of adults and older kids at your party. Rather than carving the traditional scary faces into pumpkin, provide the guests with these Christian-themed patterns from pumpkinglow.com.
Saint Themed Candy Dishes
Use the printable below for labels for your candy dishes.
Make candy dishes named after famous saints. Ideas include:
All Hallows' Eve: Printable Party Pack
Here are the printables to help you with your All Hallows' Eve party. This is large zip file, so it may take a few minutes to download to your computer.