As I discussed in a prior post, Bible memory is a very important part of our family devotions. It is a discipline we believe has a lasting impact even on our young children. It's a discipline we believe we will reap the benefits of for the rest of our lives. Here are my tips for Bible memory for children.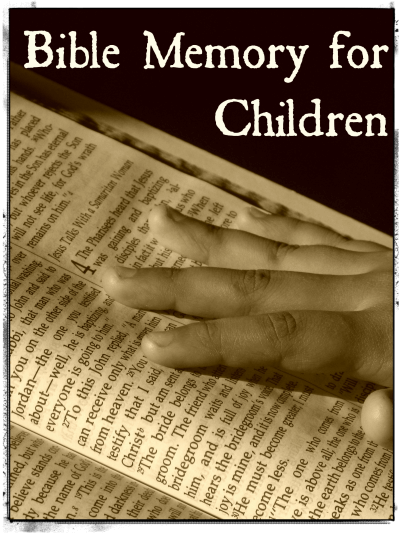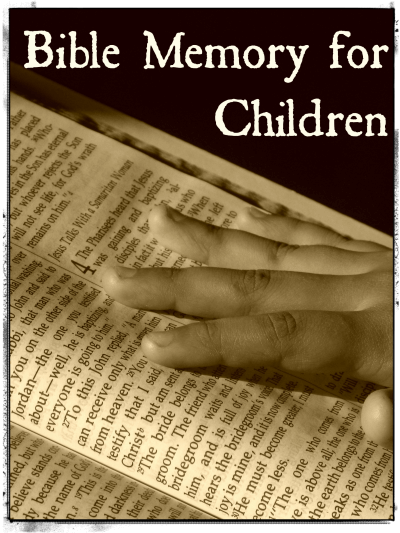 We begin Bible memorization with our boys as soon as they are able to put sentences together. It seems like this was around 2 years old for both Bradley and Cameron. We begin working through full chapters or large portions of chapters with our children and shy away from individual verses (though there are exceptions).
Some have skeptically asked how children so young can be expected to memorize long portions of scripture, to which we heartily respond that childhood is the perfect time to memorize scripture. Young children are like sponges. They retain a vast amount of information with relative ease.
Our Technique for Bible Memory for Children
The technique we use with our children is the same as we use ourselves. It really isn't anything fancy. First, we choose a passage we'd like to work on as a family. Then, we begin by going over the first verse or the first part of the first verse if it happens to be a long verse.
We go over that several times and have the kids repeat after us. As nights progress, we quiz each other on the segment. When most of us seem to have it, we then add the next portion of scripture, continuing to recite what we have already mastered. We continue in this manner until we have the whole passage memorized.
We recite the scripture during our family bedtime devotions and the kids and I work on the passage first thing in the morning as part of the first school subject of the day: memory time. We use the Charlotte-mason memory system, for many more things than just Bible memory, and we've found it has really helped us move information into our long term memory.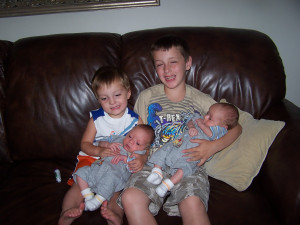 If you are looking for some good passages to start with for Bible memory for children, the following is a list of a few our family has worked on: Psalm 1, Psalm 130, Psalm 131, and Romans 12.
I'd urge you to begin scripture memory as a family now! Helping your children learn this discipline young is ideal. Don't be intimidated by longer passages. Even if it takes you a year or more to memorize a chapter, the spiritual rewards you will reap are worth the time and effort.
We would enjoy hearing more from you, our readers. What scriptures have you enjoyed memorizing with your children? Are there any tricks or tips you have for helping you kids (or yourself) memorize the Bible?
More Bible Memory Tips and Resources: