My parents had a fantastic crop of apples on their apple tree this year, and I've been able to reap the benefits of their pesticide-free apples. I've had so much fun experimenting with apples in the kitchen.
Did you know in addition to muffins, pancakes, and desserts, you can use your apple scraps to make vinegar? Oh yes, there are so many things you can do with apples. And if you find yourself with too many apples, just simply shred them and freeze them for later!
Looking for more gluten-free recipes and resources? This Everything Gluten Free page is a library of everything gluten free we've worked on.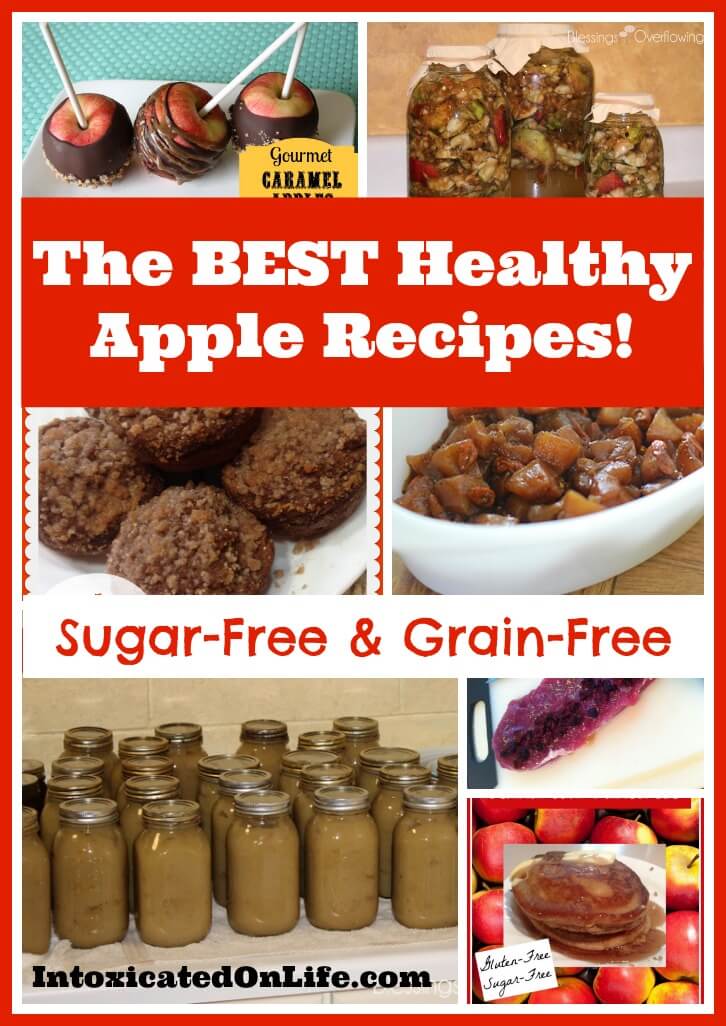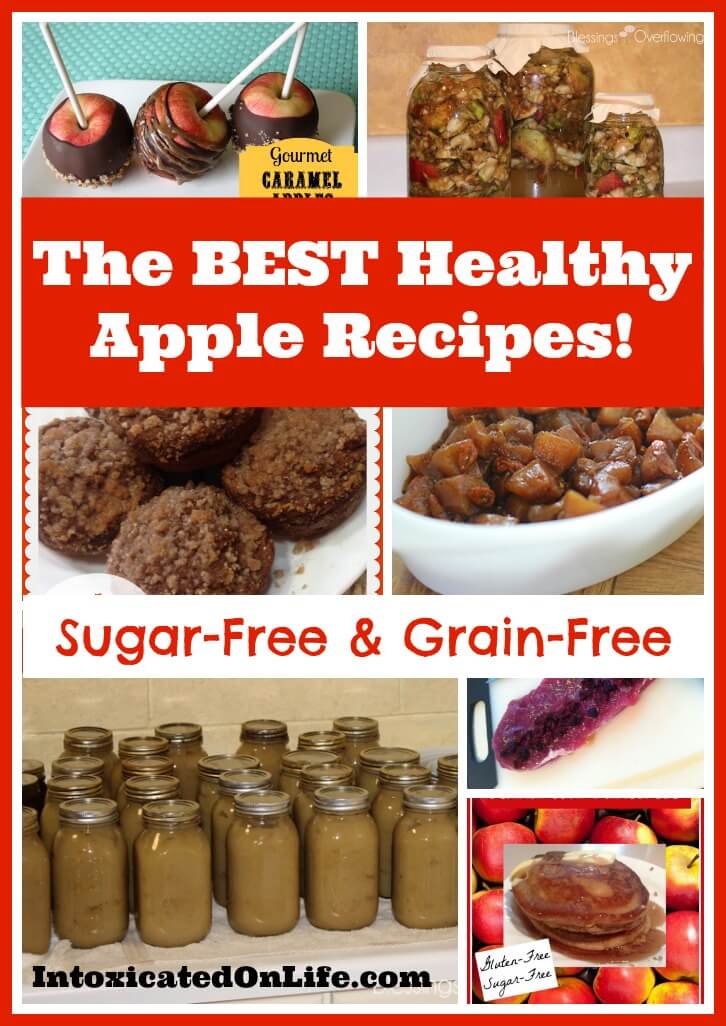 Are you ready to try out some new apple recipes? Great. Because, I've got some recipes for you to try with some fabulously unique and tasty recipes too. Of course, these apple recipes are also healthy (grain-free and sugar-free)!


Gourmet Carmel Chocolate Apples
Apple Streusel Upside Down Cake

Apple Carrot and Cabbage Coleslaw


Cranberry Apple Stuffed Pork Loin
Spiced Butternut Squash and Apple Soup
What is your favorite way to use apples?