Not only does homemade taco seasoning mix taste better, it's a great way to avoid unnecessary and bad ingredients and also to save money.
I remember the first time I was cooking for my grandma after she found out she had celiac disease. It was a family function and we were having Mexican food. Yum. I was making the meat to go along with our little Mexican Fiesta. It should be easy peasy, right?
Wrong.
Looking for more gluten-free resources? This Everything Gluten Free page is a library of everything gluten free we've worked on.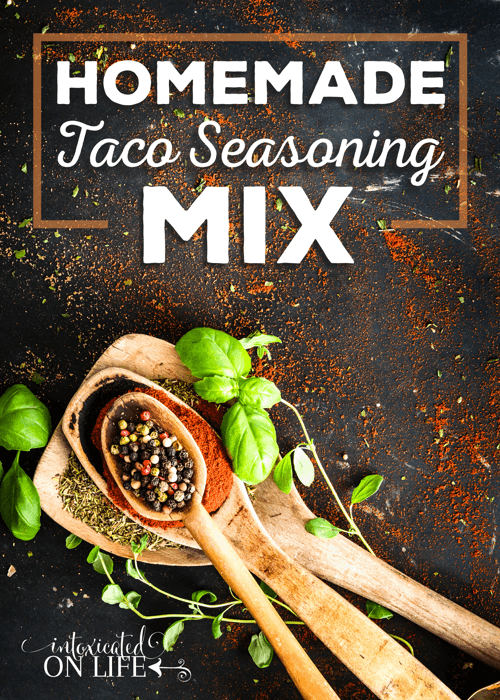 I had assumed it would be as easy as picking up the ground meat, a few taco seasoning mix packets and whipping it together. What I wasn't prepared for was the fact that all of the taco seasoning packets at the store had gluten in them.
There are certain things in life you'd just assume are gluten-free. You know, things like seasoning packets.
Why can't life be simple?
Reasons to Avoid Pre-Packaged Seasoning Packets: wheat, money, and more
Things have changed a lot in the food industry since back in the day when my grandmother found out she had celiac disease. At that time, nobody really knew much about it. You couldn't find gluten-free foods easily. It's actually not nearly as difficult to find a gluten-free seasoning packet as it was then.
While some seasoning packets don't contain wheat, I've yet to find one at my local grocery store that doesn't contain other nasty (or sometimes allergenic) ingredients you need to watch out for.
Here are just a few ingredients you need to watch out for:
whey (a problem if you need to be dairy-free)
sugar (why, oh why, does my taco seasoning need sugar?)
maltodextrin (often contains MSG)
yeast extract (aka MSG)
…and more.
There are certainly more specialty grocery stores that probably carry spice mixes with just, you know, spices. But it's so incredibly cheap and easy to mix up your own! Why would you do it any other way?
Seriously friends, you can do this!
Below you'll find my go-to Homemade Taco Seasoning Mix. I mix up a big batch of it and keep it in my spice cabinet for frequent use. Because this Mexican-food-lover uses a lot of Taco Seasoning mix (it's not just for ground beef, you know)!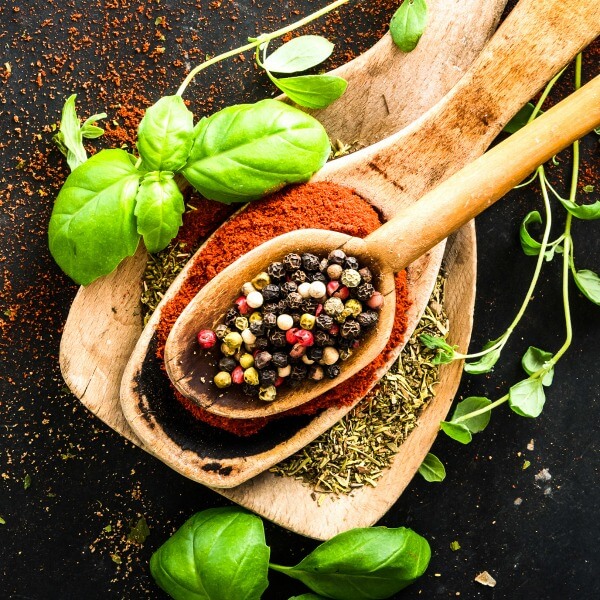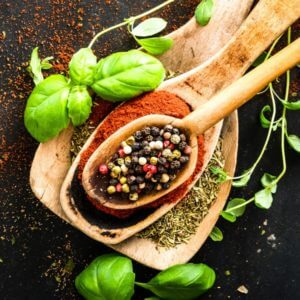 Print
Homemade Taco Seasoning Mix
Mix up a batch of this homemade taco seasoning mix, and you'll never need to buy it pre-made again! Plus you'll save time versus having to get out half a dozen spice jars every time you make tacos. 🙂
Ingredients
1

Tablespoon

chili powder

1 cup

2

teaspoons

ground cumin

2/3 cup

1/2

teaspoon

garlic powder

2 Tablespoons + 2 teaspoons

1

teaspoon

paprika

1/3 cup

1/4

teaspoon

oregano

1 Tablespoon + 1 teaspoon

1/2

teaspoon

onion powder

2 Tablespoons + 2 teaspoons

1

teaspoon

salt

1/3 cup

1/4

teaspoon

crushed red pepper

1 Tablespoon + 1 teaspoon

1/2

teaspoon

black pepper

2 Tablespoons + 2 teaspoons
Instructions
To make a small batch use the measurements on the left side. If you'd prefer to make a larger batch (approximately 3 cups of seasoning mix) use the measurements to the right of the ingredients.

Mix your spices together and store in an airtight container.

Season your food to taste!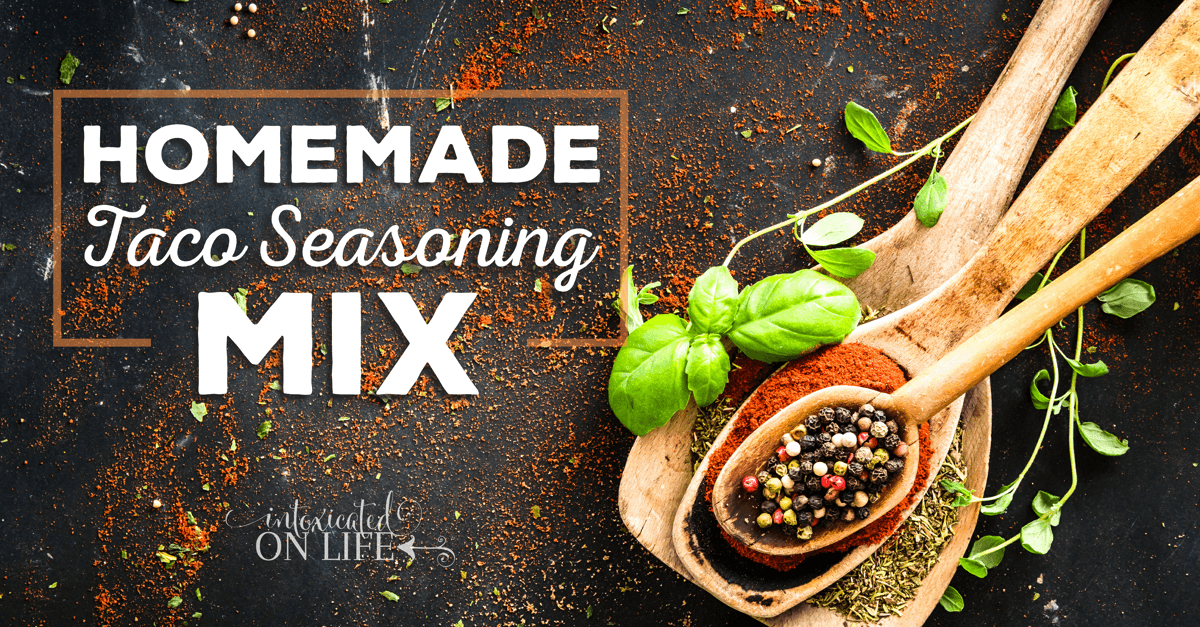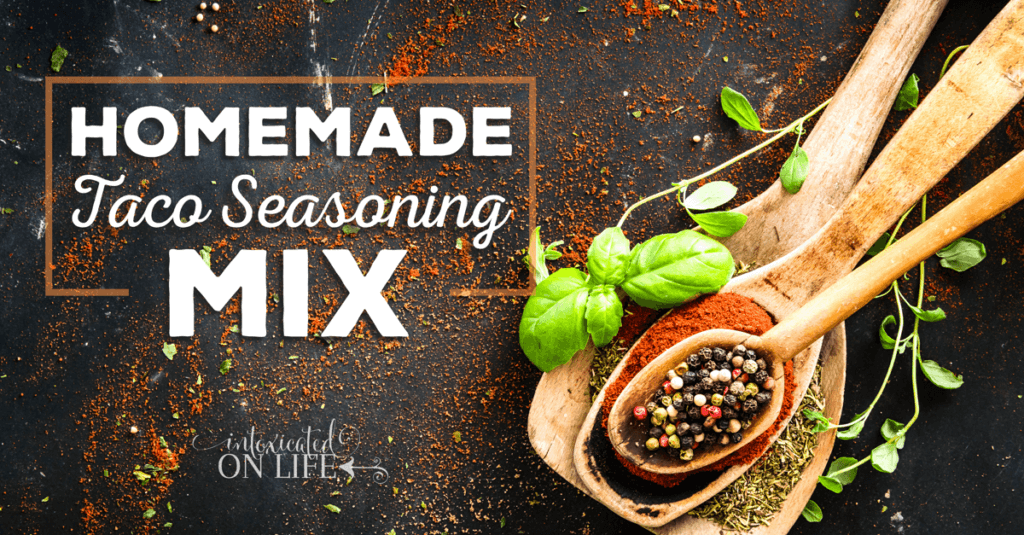 What is your favorite homemade spice seasoning mix recipe? Did you try/like my homemade taco seasoning mix recipe? Let's chat about DIY kitchen items in the comments below…
More Healthy Mexican Recipes: