Summer is still going strong, and that means lots of sun! While it's good to have some sun exposure to up your vitamin D, a decent sunscreen is still a must.
Just one problem: most commercial sunscreens are chemical barrier sunscreens loaded with toxins that are absorbed into the skin and enter the blood stream. No, thank you! There are some good natural sunscreens on the market now, but they can be expensive, and not nearly as much fun as making your own!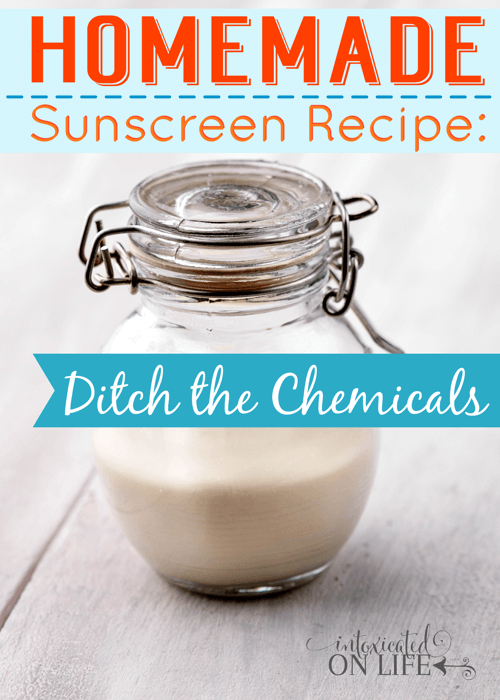 Ingredients for DIY Sunscreen
It is relatively simple to make your own physical barrier sunscreen, which typically uses zinc dioxide and other helpful ingredients to protect your skin from too much sun exposure. Here are some of the ingredients you'll find in DIY sunscreen:
Carrier Oils
These oils have sun-blocking properties on their own and can be used solo in a pinch. They are used as a base for homemade sunscreen recipes.
Essential Oils
Essential oils can be used to add scent or to boost the SPF properties of your sunscreen. Just steer clear of citrus oils, as they increase your skin's sensitivity to the sun.
Carrot seed
Lavender
Palmarosa
Basalm Copaiba
Frankincense
My Favorite Sunscreen Recipe
Sunscreen recipes can be as simple or as complicated as you like.
Carrot Seed and Copaiba Sunscreen
Ingredients
1/2 cup Coconut oil
2 tablespoons Shea Butter
1 teaspoon Sesame oil
1 teaspoon Aloe Vera gel
15 drops Carrot Seed
10 drops Copaiba
Instructions
Melt the oils and shea butter in a double broiler or a glass bowl over boiling water.
Pour into a blender and add the aloe vera and zinc oxide. Blend until well mixed.
Add the essential oils and blend a bit more to mix.
Store in a convenient container: empty tin, small food storage container, small canning jar, etc.
Keep refrigerated when not in use.
Our Homemade Sunscreen Experience
The sunscreen smells SO good and has worked really well so far, even on the hot summer days when we've been out playing the whole time. I found it a bit inconvenient that the sunscreen was always hard or liquid because of the coconut oil. While I was keeping it in the fridge so it lasted longer (up to 6 months instead of about 3), I had to take it out for a while to melt a bit before applying.
To fix that problem, I modified the recipe by adding 2 oz of beeswax (melted with shea butter) and a teaspoon of vitamin E oil. The vitamin E helps preserve it while the beeswax gives it a creamier consistency and helped prevent it from liquifying. You can store this recipe in the similar containers or refill empty sunscreen face sticks or deodorant containers.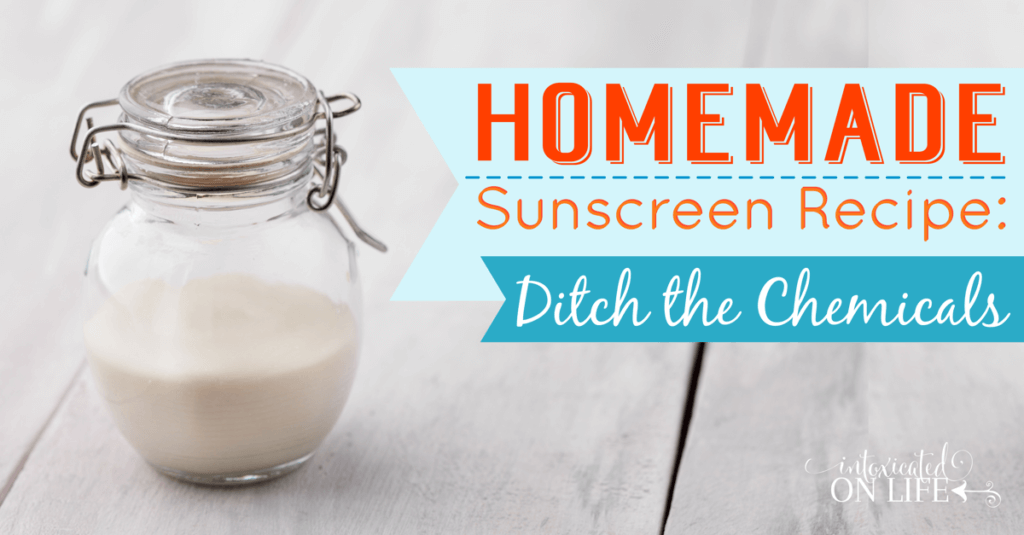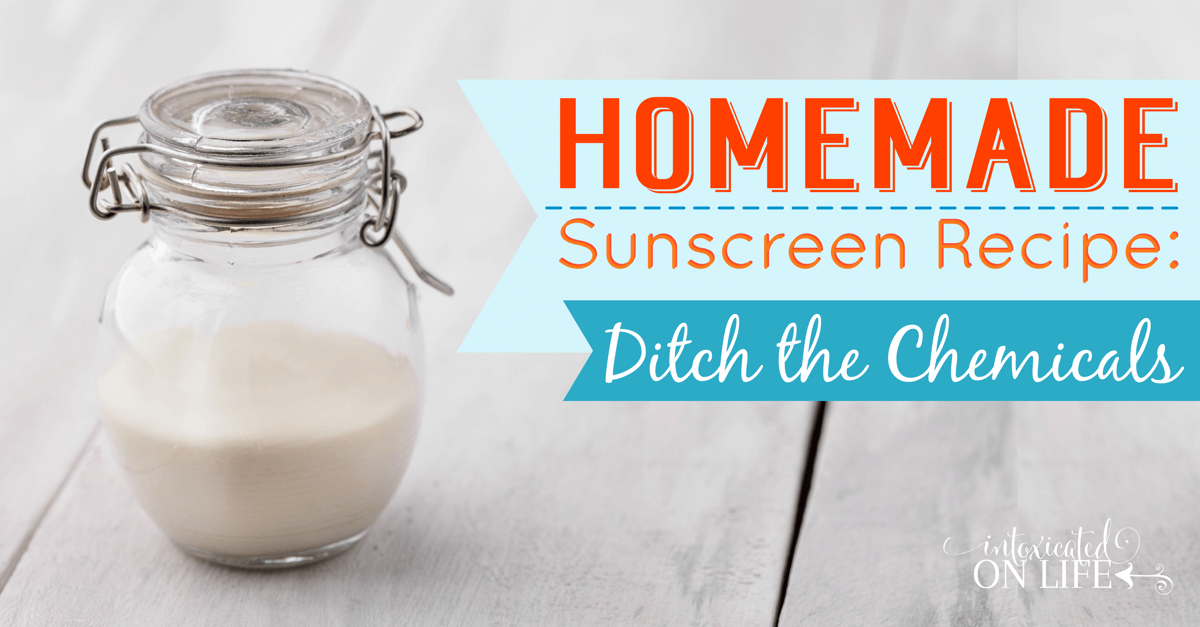 Some Things to Note
Never use citrus essential oils because they can increase the skin's sensitivity to the sun.
Keep refrigerated to last longer. We go through ours so quickly during the summer, I've decided to just store the thicker version in the purse or diaper bag.
Be sure to reapply every two hours, especially when swimming.
Taking vitamin C and D3 supplements in the summer can help prevent sun damage.
Free Download: Mom's Essential Oil Cheat Sheet
Would you like a resource to help you learn to use essential oils with your family? Download this free 3-page printable:
Basic guidelines for using essential oils around kids
A list of safe, kid-friendly oils essential oils
Helpful essential oil recipes
Click the link or image below to download the 3-page Mom's Essential Oil Cheat Sheet. I'll follow it up with more resources and free printables to help you on your essential oil journey. Grab your copy now!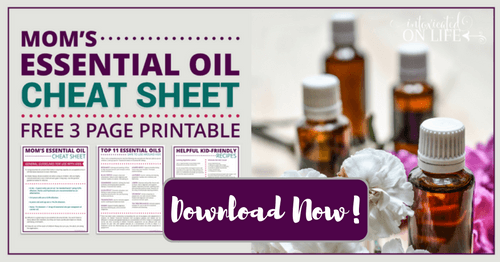 *FDA disclaimer: "These statements have not been evaluated by the Food and Drug Administration. This product is not intended to diagnose, treat, cure, or prevent disease."