I'm a big fan of the sun. In addition to lifting your mood, the sun does some amazing things for your body.
But I do recognize there are times when sunscreen is necessary—like that all-day trip to the beach. And if you're going to be using a sunscreen on the largest organ of your body (your skin), it's important to make sure it's a natural, non-toxic sunscreen that won't cause more harm than good.
That said, please don't underestimate the importance of getting sun exposure everyday sans the sunscreen.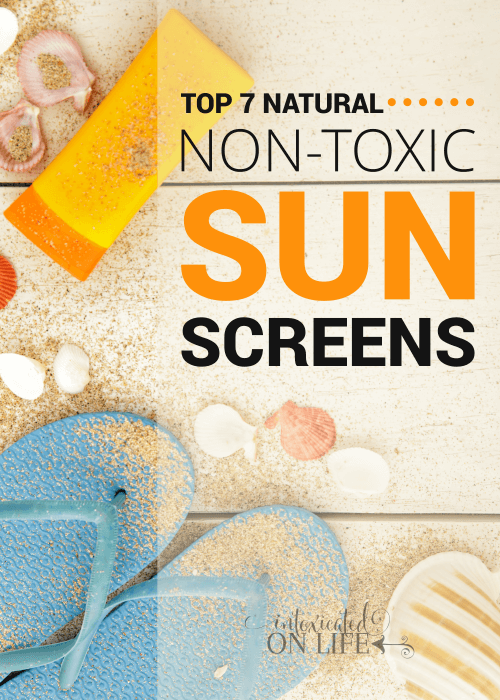 Chemical Sunscreens vs. Barrier Sunscreens
There are two categories of sunscreens: barrier sunscreens and chemical sunscreens.
Chemical Sunscreens
Chemical sunscreens work by absorbing the UV light, often allowing the UV light to penetrate deeper layers of the skin. The heat is slowly broken down and released.
Some chemical sunscreens oxidize under the skin and can cause free radical formation. Free radicals are unstable compounds that form which can cause damage to the body including skin cancer and premature aging.
Another problem with the ingredients in chemical based sunscreens is that they contain known endocrine disrupters. These are compounds that cause hormonal disruptions in the body, leadin to things like low sperm count, breast cancer, early onset puberty, and allergic reactions.
Barrier Sunscreens
Barrier sunscreens on the other hand, work by creating a physical barrier to the sun– they literally block and deflect the UV rays. The active ingredients in these sunscreens are the minerals zinc oxide and/or titanium dioxide.
What to look for in a sunscreen
Obviously, a barrier sunscreen is better for you, but there are more criteria to look for…
1. Sunscreens that uses non-nano zinc oxide
We are looking for a mineral-based sunscreen that uses non-nano zinc oxide powder.
Many people like the nano, micronized zinc oxide sunscreens because they don't leave the white film on the skin. But they are problematic because the super fine nano particles may penetrate your skin. These tiny particles can cause health problems similar to the chemical based sunscreens. We are obviously looking to avoid that problem.
2. Sunscreens without other toxic ingredients
We want to make sure there aren't any problematic toxic ingredients in our sunscreen.
There are many mainstream brands of sunscreen that are getting sneaky. They are beginning to add zinc oxide or titanium dioxide to their formulations so they can market their sunscreens as mineral sunscreens. Unfortunately, they're often leaving the problematic toxic ingredients in their formulation. You've got to be careful to read labels.
We want to find sunscreens made with just a few recognizable ingredients.
3. Sunscreens with antioxidants
It's possible, even with our mineral-based sunscreens, that free radicals might be formed. We want to look for a sunscreen that includes antioxidants to combat those free radicals. Examples of antioxidants that might be used include Vitamin E, olive oil, sunflower oil, green tea, and many others.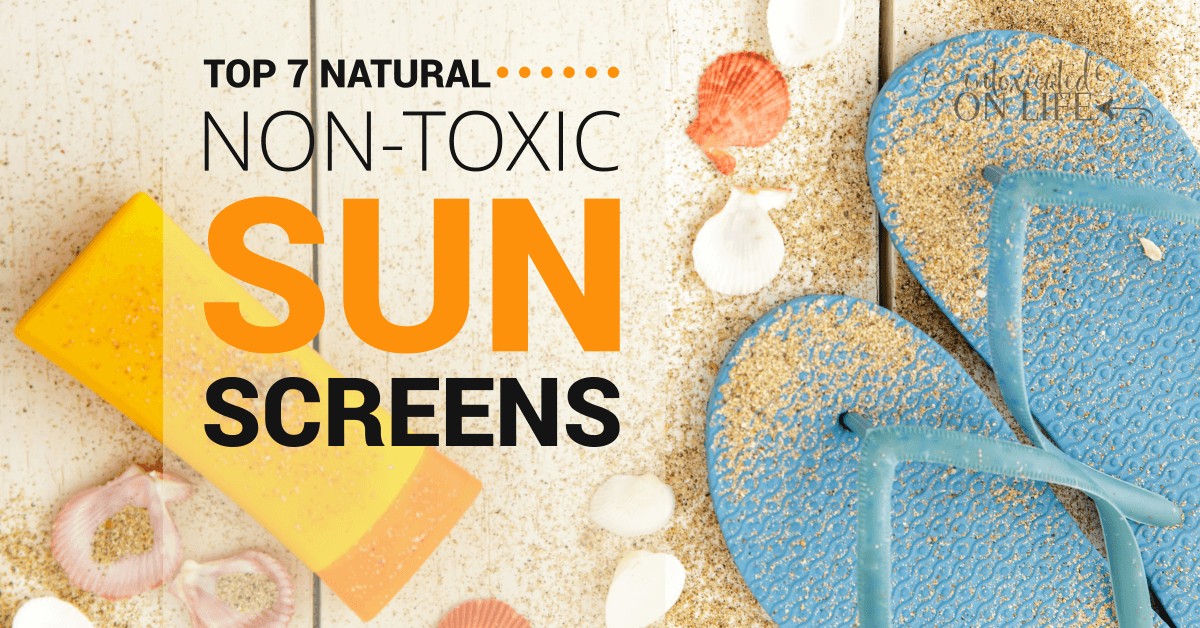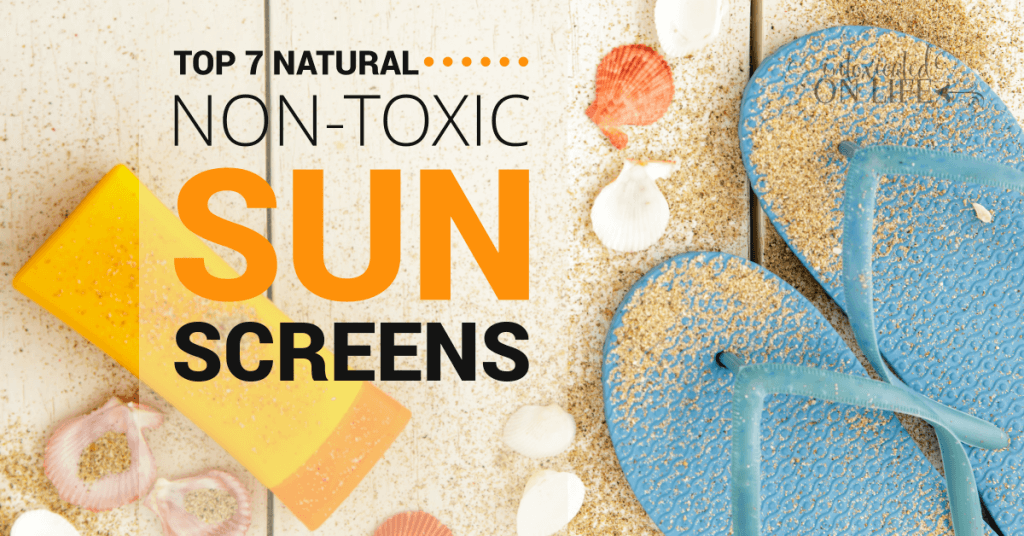 The Top 7 Non-Toxic Sunscreens
Here's a list of 7 sunscreens that meet the criteria listed above, listed in no particular order…
Be sure to leave a comment and let me know if you've tried one of these sunscreens and how you liked it!